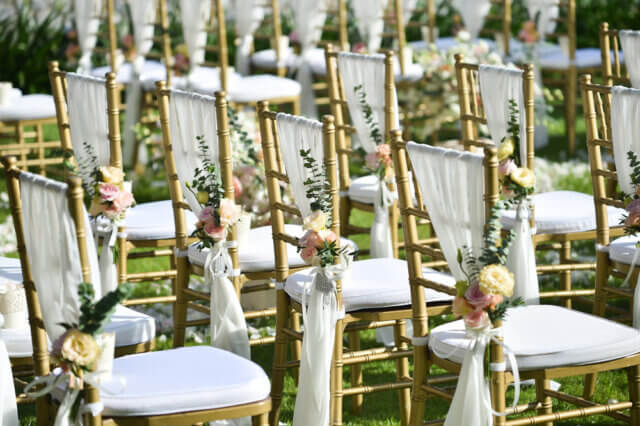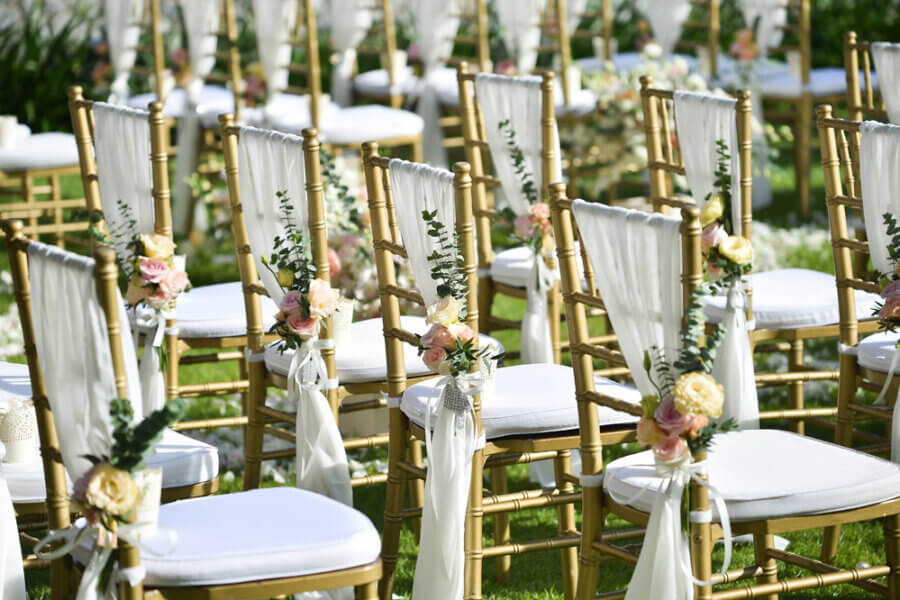 Don't know where to start? Tour one of these venues!
You're just engaged, and you have no idea where to start! Why not start with touring some of Long Island's great wedding venues. There are hundreds of venues across the Island – everything from small restaurants to venues with a water view to actual castles. The possibilities are endless.
Well, BOLI is here to help! Here are 10 great venues on Long Island that are bound to have something to make one of the most important days of your life the best day ever!
The Barn at Old Bethpage Restoration
Old Bethpage
The Barn offers a rustic yet elegant venue for your wedding, with over 8,000-square-feet of indoor and outdoor event space. It fits 300 guests, and features high ceilings with exposed wooden beams. Couples can choose to have an on-site ceremony overlooking the gardens or inside the ballroom. The country fields and authentic farmhouse are sure to leave your guests impressed.
Chateau at Coindre Hall
Huntington
With the Huntington Harbor as a backdrop, this mansion is both timeless and historic. Couples can exchange vows in the garden or the ballroom. And the photo opportunities are endless with a courtyard with vine-covered columns, a spiral staircase and six fireplaces. Coindre Hall can hold up to 200 guests for a night full of historic and elegant memories.
The Crescent Beach Club
Bayville
Imagine saying "I do" at sunset on a white sand beach, surrounded by palm trees with the blue water behind you. Well, you don't have to travel off Long Island to do it! The Crescent Beach Club is on the beautiful Long Island Sound that gives couples a plethora of choices when it comes to photos and beyond. Its cocktail hour features steel pan drums, and its ballroom features floor-to-ceiling windows for breathtaking views of the beach and water at any time of day or night. And you can keep the party going on the beach after the reception with tiki torches and fire pits. The beach club's capacity is 425.
East Wind Long Island
Wading River
East Wind features 26 acres on the Island's North Shore giving brides plenty of opportunities for amazingly beautiful photos. Not only does it give you several options for your wedding – everything from an intimate garden affair to a stately ballroom – it also is home to a hotel, with several restaurants, shops and a full-service spa and salon. These amenities allow brides tons of options to get ready, a rehearsal dinner or just a day of relaxation before the big day!
Fox Hollow
Woodbury
This state-of-the-art venue is located on Long Island's Gold Coast, and gives couples plenty of options, including three different rooms to accommodate any size wedding party from 50-285 guests! It has several options for an on-site ceremony, including an outdoor garden. And it has an on-site hotel for couples to turn a wedding day into a wedding weekend! A truly full-service venue, Fox Hollow is sure to have something for every bride.
The Piermont
Babylon
Nestled on the Great South Bay, this waterfront venue features floor-to-ceiling windows for your guests to enjoy beautiful sunsets and amazing water views. Couples can choose between indoor or outdoor ceremonies. The menus feature locally sourced products and American classics.
Stonebridge Country Club
Smithtown
This modern-day country club overlooks a lush, green golf course and woodlands, offering plenty of photo opportunities. Stonebridge can accommodate up to 350 guests. It has an outdoor gazebo for ceremonies, and a couple options for cocktail hour.
The Vineyards at Aquebogue
Aquebogue
The Vineyards has a rustic, farmhouse feel with enchanting gardens and, obviously, authentic vineyards. With a guest capacity of 300, this venue can host your ceremony, inside or outside, and reception. The cocktail hour can include a farm-to-table station with bison and flounder sliders, North Fork oyster chowder, salads and so much more. It offers a variety of enhancement packages, as well as all-inclusive packages for Saturday or Sunday day weddings.
And don't forget to check out some more great venues on our beautiful island here.
Written by Christine McGrath,
BOLI Blogger