Logging In
Click here for the Vendor Login link or in the footer below.
Login using the username and password when your account was created or supplied to you.

Once logged in you will will be redirected the the main admin panel. In this panel you can add images to your profile media repository and edit your user settings.

Edit Media Files
To add additional images to the Media folder click the "Media" tab then "Add New". You can drag and drop images or upload. Images in the Media tab can be added to your profile gallery later.

Edit Site User Information
To edit your site user information such as your site password click the "Users" tab then "Your Profile".  Scroll down the page to "Account Management" and edit you user password.

Editing Your Vendor Profile
To edit your public vendor profile you must be logged in and on your page. Once on your page you will see Edit Vendor in the top admin bar. Click Edit Page to get to the page admin.

Once in the admin for your page you can updated content in the corresponding fields. To save information and display on the live site click the "Update button".
Gallery and your featured image can be changed in the Gallery section. Your Featured image is what appears on the category page. Click the "Update" button to make changes live.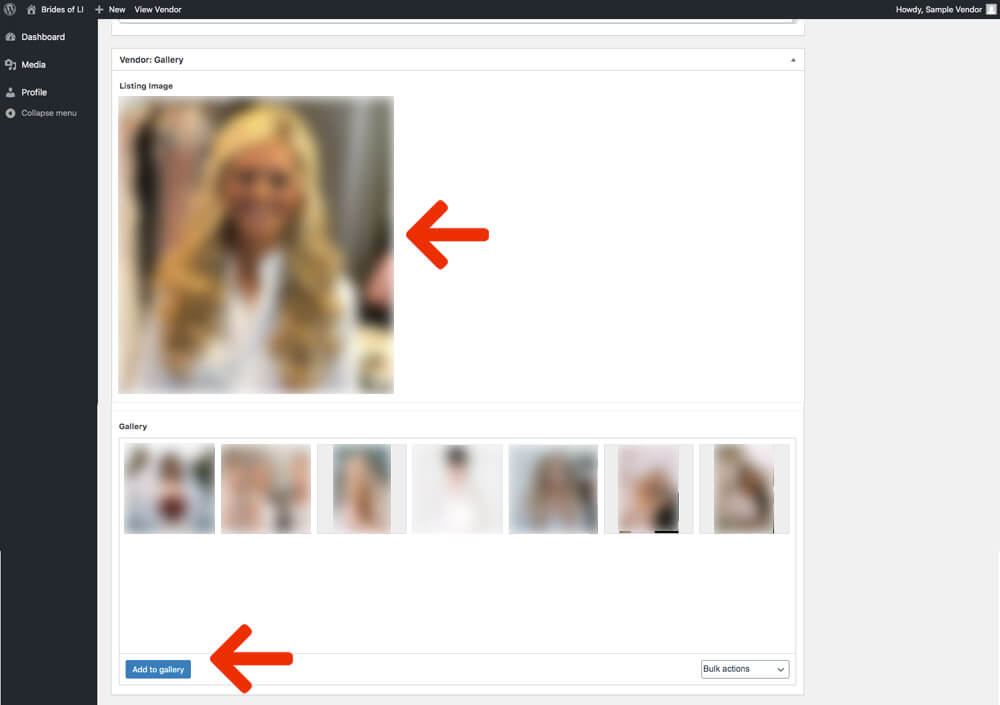 k