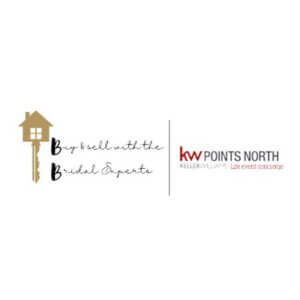 Introduction
My name is Robert Stevenson and I am the Founder of Life Event Concierge...a company born from the sole intention of presenting you, our family, all the ways to make possible the celebration of life's' major milestones, while also celebrating the closing on your new home. By working with our life concierge team, we will take all your major milestones into account to plan a timeline that is both accurate and effectual. We'll remind you of your next vendor deposit and meet you at the home inspection, to ensure success for everything you encounter. Are you contemplating where to live? What budget to set aside for the wedding so you can still buy a home? How to move and be a bride at the same time? Let us handle it all for you! We will coordinate a price range, a school district, a swimming pool vs. a man cave all while we remember that right now, you need to walk down the aisle at the same time. We are here to support you in enjoying these phases, these milestones and these major life achievements.
The Wedding Industry
Two decades ago, I was inundated with the thought of wanting to see people happy, as a direct result of my interactions with them. How could I let this want translate into a career of a lifetime? It was only when I fell in love with the hospitality industry. I've now had the pleasure of planning and executing thousands of weddings. Brides that became family, family that became a bride, brides that brought me their children to celebrate and all the couples in between that shared their biggest moments and milestones with me. Keeping the love for the industry and ability to see people celebrate has remained a driving force with me throughout my entire career. Now I can marry this concept with personalized Real Estate curation and celebrate with you at yet another turning point.
Specialization
Here is our specialty....We are a team dedicated to the select and intentional curation of a particular time that checks the boxes of some of life's most major milestones. We pride ourselves on the ability to see you through home viewings and keep you on time for your photography appointment. These worlds can coexist with a keen sense and sensitivity to the party and, to the closing. Real Estate and Hospitality are one in the same. Both result in success only when the attention to detail and the pursuit of perfect customer support is achieved. Remember, whether it's down the aisle or over the threshold, we will be there to celebrate with you and ensure a flawless process from start to finish
Company History
For the past two decades, my focus has existed solely to provide world-class hospitality, from a premiere wedding venue on the Gold Coast of Long Island. I have witnessed thousands of weddings and have celebrated the love of so many. As the world evolved and the real estate market grew omnipresent, the concept of marrying both worlds seemed eminent. How could all of my clients, who for decades I watched over and ensured nothing less than the best for, find it possible to only have the wedding of their dreams but wake up the next day in the home of their dreams. I asked myself this question over and over until eventually Life Event Concierge was born.
Frequently Asked Questions
Who Is Life Event Concierge? We are a highly motivated team of Licensed NY State Real Estate Professionals, here to support you in having it all. Choosing Life Event Concierge means never having to choose between how to get it! How Can Life Event Concierge Work For You? All LEC real estate agents have been extensively trained in hospitality, with a focus on event planning. All of that information and fluidity of resources are available to you throughout your entire major milestone journey. Where is the Benefit to You? Life Event Concierge proudly boasts of our well established vendor relationships with respect to home purchase and event planning, who remain a consistently engaged part of our VIP concierge program. What Can You Count On? Life Event Concierge will work tirelessly to coordinate all of your vendor appointments with relation to a proper timeline, to eliminate conflicts, double bookings and most of all, reduce all the stress! How Much Will This Cost You? This is the best part. This is a service that will never post a charge to you! We offer complimentary review of all your event contracts and proposals. We will also offer recommendations for any services needed or amendments for maximized value to your existing contracts.