Introduction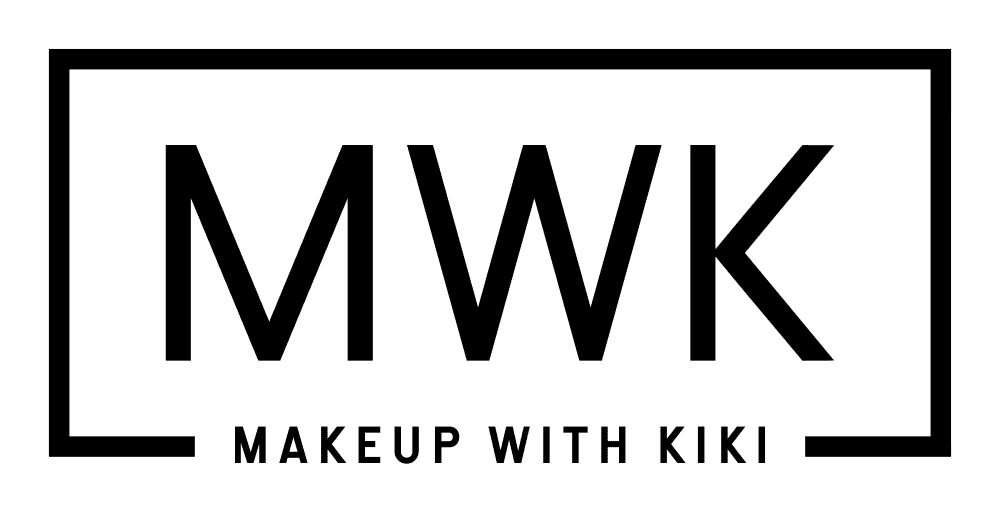 Dear Bride To Be!
Congratulations on your engagement! Thank you so much for considering Makeup With Kiki for such an extremely special day! Also one of the most photographed days of your life! I would love to share with you a little about what we do.
Makeup With Kiki is a luxury beauty company that offers in-studio and on location makeup services. Our Studio is located in East Meadow, NY. Myself, along with my experienced team of makeup artists and hair stylists, specialize in bridal makeup and hair and all wedding related events! We pride ourselves in providing years of experience, professionalism, dependability and convenience, ensuring a luxury service experience from the moment you inquire with us to your walk down the aisle.
With 12+ years of experience, I am a licensed Cosmetologist and NY State Certified Makeup Artist, along with certifications from MAC Cosmetics, Yves Saint Laurent Beauty and Sephora. My work has appeared on TV for shows including Watch What Happens Live, The Real Housewives of New York, True Crime with Aphrodite Jones and magazines and online publications including US Weekly, Woodbury Magazine, The Knot, Artfully Wed and more. I have had the pleasure of working with many celebrities, fashion photographers and for New York Fashion Week. My extensive background gives me a greater understanding of what it takes to look flawless on camera for every single photograph! My goal is to enhance your beauty and make you the most flawless and glamorous version of yourself!
Makeup is such a personal and important part of your wedding day. It is also one of the most important investments you will ever make. I work with you every step of the way to create a wedding day look that is customized just for you! A look that is perfectly flawless on and off the camera. I want to ensure you love how you look, love how you feel and also love your photos! They are memories you will cherish forever!
My team and I will provide a flawless experience for you and your bridal party from start to finish with a carefully planned timeline. Whether in our beautiful bridal suite or on location at your home, hotel or venue, we can provide services for bridal parties of any size, with as many artists as needed. We can be by your side from the first look, to your walk down the aisle or until your last dance to guarantee you are always ready for your close-up!
Wedding planning can be an exciting, fun and even stressful time. Makeup With Kiki is here for you to make the beauty part easy! Just remember… you are beautiful inside and out, you know what you want and you have a vision of your special day. You want to be the most beautiful, most glamorous version of Yourself! That's a Kiki Bride! And that's what we are here for!
Please feel free to reach out to us at any time! We would love to discuss all of your wedding day details with you. We look forward to sharing in your special day!
Kiki and The Makeup With Kiki Team
The Wedding Industry
Makeup With Kiki is a luxury beauty company, specializing in bridal makeup. Kiki and her award-winning team of experienced artists are available for travel within the Tri-state area and for destination weddings and events.
Making you the most glamorous version of "YOU"!
Specialization
From the Glam Bride to the Natural Bride and all in between, Makeup With Kiki specializes in the "flawless face", because Kiki believes that they key to a flawless face and makeup application, is having a flawless foundation in which to build. With this technique, Kiki accentuates each client's unique beauty.
Company History
Kiki is the CEO and Master Makeup Artist. Always having a flair for the arts, Kiki dove head first into the beauty industry at a very young age – and also right into her mother's makeup bag. Starting out pursuing an acting career, she quickly branched out into the world of radio, styling and fashion photography, where she discovered her true calling behind the camera, as a makeup artist.
With over 12+ years of experience, Kiki is an accomplished makeup artist with experience in all areas of media makeup, fashion, editorial, print and bridal. Kiki holds many certifications in her field and has been trained and certified by the New York Institute of Beauty, MAC Cosmetics, Sephora ,Yves Saint Laurent and more. Her work has appeared in magazines and online publications and she has had the pleasure of working with many celebrities, fashion photographers, on television and for New York Fashion Week.
Her extensive fashion and styling background gives her an edge above the rest in what she offers each and every client. She knows what it takes to look flawless on camera and to get that perfect shot. Whether it's a model walking a runway or a bride walking down the aisle, she understands that each client she works on wants to be the most flawless and glamorous version of herself.
As demand for her services increased, Makeup with Kiki was founded in 2007, and in 2017 #AKikiBride was formed, to cater specifically to her amazing and continually growing bridal clientele. In 2018 The MWK Studio opened in Great Neck, NY. Now located in East Meadow, Makeup With Kiki offers in studio services including makeup, hair, lashes, Yumilash lifts, brow services, and spray tanning and carries many makeup products and specialty bridal items. Makeup With Kiki also continues to provide luxury on location beauty services in the comfort of your home, office, hotel or venue, so you don't have to worry about travel on the day of your special event.
Kiki and her team provide experience, professionalism, dependability and convenience, ensuring a luxury service experience every time. Makeup With Kiki is located in Long Island, New York and is available to travel on location in the Tri-State state area and for destination events.
Frequently Asked Questions
. What services do you offer?
Makeup With Kiki offers luxury makeup and hair services for all occasions and events. We specialize in bridal. All of our services are offered in our beautiful bridal studio in East Meadow, NY and we are also available on location. We can travel to you at your home, hotel or venue for your event. We also offer Brow Shaping and Tinting, Yumilash Lifts, Lash Tinting, and Spray Tanning and carry many cosmetic and bridal items in our studio.
. Do you do hair?
Yes! Makeup with Kiki has a full team of bridal hair stylists. We love to match you with a stylist who is perfect for you and the look you are aiming to achieve.
. How do I book an appointment?
You can email us at kiki@makeupwithkiki.com or fill out our contact page on our website. You can also text or call us at 347-924-5717.
For any booking, MWK requires a non-refundable deposit to hold the date. Upon receiving the deposit we reserve your date and timeslot. For wedding dates signed contracts are also required.
. Where are you located?
MWK Studio is located in East Meadow, New York. We are also available for on location beauty services. We can come to you! You can enjoy services in our beautiful bridal studio or get ready in the comfort of your home, office, hotel or venue.
. How far in advance do you book?
We can book over a year in advance. For your wedding, we recommend starting to search for your makeup artist a minimum of 6 months in advance. Once you have set a wedding date, you should inquire about scheduling a trial and booking your date to ensure we are available. For all other wedding event appointments, we recommend booking as soon as possible.
. What are your rates?
Rates vary depending on factors such as the bridal party size and location, just makeup or if you would like hair services too. We also offer package pricing. Just send us an email and we can send you a quote!
. How long do the services take?
Each service we offer can take anywhere from 30 to 90 minutes depending on the look or style. Your MWK bridal coordinator will ensure all services are scheduled accordingly and that your day of timeline runs smoothly and on schedule.
. Where do you do bridal trials?
All trials are done in our beautiful bridal studio in East Meadow, NY.
. How long does a trial take?
Trials are approximately 2 hours long. The trial is the time when you sit with your artist and discuss all the details of your event. We want to know all about your dress, the venue, the colors, the flowers, the bridesmaid dresses and the overall vibe of your wedding day. We will also discuss your daily makeup routine, your skincare regimen and most importantly, how you envision yourself on your big day. We will look at any inspiration photos of makeup looks you love and we will lead you in a direction that compliments your features. We will then try different looks. Starting out light and increasing as we go, to see what you like best. Before, after and in-between photos are included, so the look can be fully replicated the day of the wedding. The trial only ends when you are satisfied with the results.
Hair and makeup trials can be scheduled the same day so you can completely envision your wedding look. For hair and makeup trials please allow approximately 3 hours.
. I barely wear makeup. Do I really need it professionally done?
Definitely! The professionals know all the key tricks to making your makeup withstand a long day and how to make you look flawless on camera. So many factors go into your final look, whether you want natural makeup or full glam. At your trial your artist will discuss all the details with you to ensure you're comfortable, love your look and feel like the most beautiful version of "YOU"!
. Will my makeup last all day and night?
Absolutely! A professional makeup application will last for hours! Key products and layering techniques are used on the skin to guarantee staying power and durability. Waterproof eye products are always used. All you'll need is a long lasting lip color to touch up with.
For the bride that wants that "extra" VIP service, we also offer touch up services where an MWK artist will be with you all day to ensure you're always picture perfect. Custom touch-up packages are available.
. I have a large bridal party. How many people can you accommodate?
MWK can accommodate parties of any size. One artist or stylist can usually accommodate up to 5 clients, depending on time scheduling. Parties of 5+ usually require additional artists/stylists to assist. Additional artists/stylists can be added at a flat rate.
Additional Info
Makeup With Kiki Also Offers:
Makeup Services for all wedding related events
Hair Services for all wedding related events
Men's Grooming Services
Tattoo Cover
We Also Offer In Studio Services:
Yumilash Lifts and Tints
Brow Shaping
Brow Tinting
Spray Tanning
Amenities
Bridal Suite
Handicap Accessible
On-Site Accommodations
Wi-Fi
On-Site Day of Coordinator