Meet your vendors, catch a fashion show, and chat with BOLI founder Heather Cunningham at the Long Island Bridal Expo!
From the moment your fiancé got down on one knee, life has been one big celebration. You've hugged and cried with your families, stocked up on tons of cute bride swag, and taken selfies of your gorgeous ring at every possible angle (on the steering wheel with mid-day lighting is best – no filter needed!).
But now it's time to buckle down and get to the business of planning your big day. And when you start to think of all of the elements at play – venues, photographers, limos, and DJs just to name a few – the prospect of getting everything booked and organized seems overwhelming to say the least.
Fortunately, there's a way for BOLIs across the island to meet and connect with our area's top vendors, get a feel for the wide array of services available, and maybe even win a few prizes along the way – the Long Island Bridal Expo!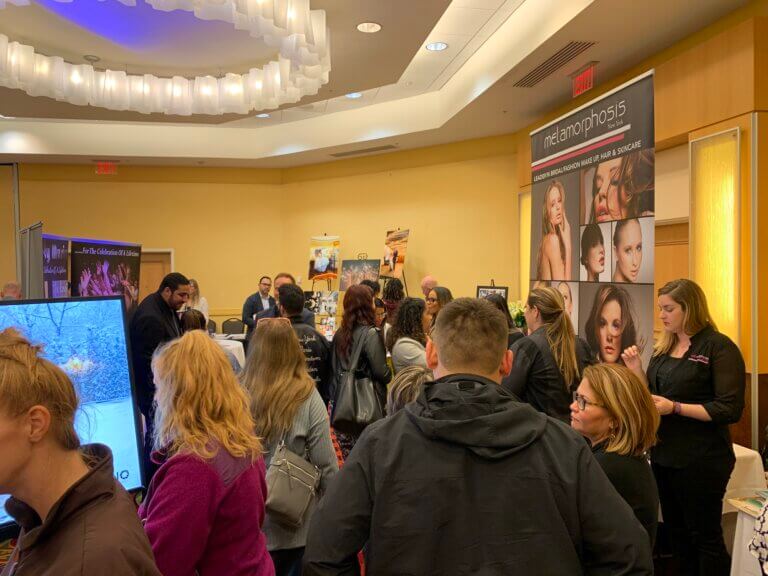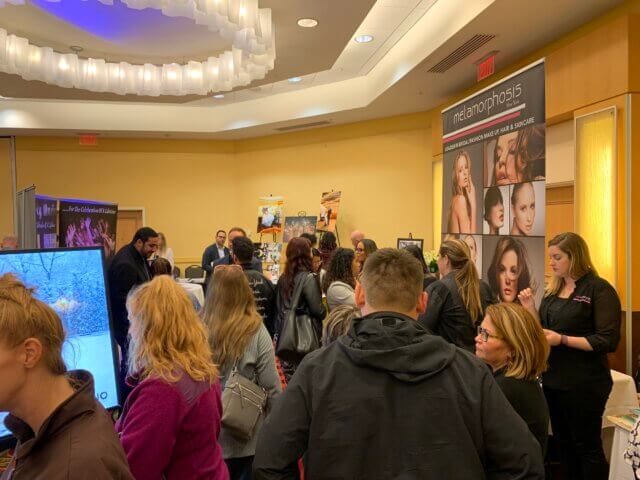 "The shows are informational for the brides," says Tony Drago, president of the Long Island Bridal Expo. "It's like a preview." With three different expos at various locations each month, nearly every bride can find an opportunity to attend at their convenience. "We have one show in a Nassau County location, one that's right on the border of Nassau/Suffolk, and then we have another one which is further east – usually Ronkonkoma, Stony Brook, Hauppauge. I wanted to make it convenient for the brides. They can say 'gee, within 15 or  20 minutes of my house, I can go to a bridal show every month.'" This month, the expo is adding a new location for their Nassau County show – the Garden City Hotel.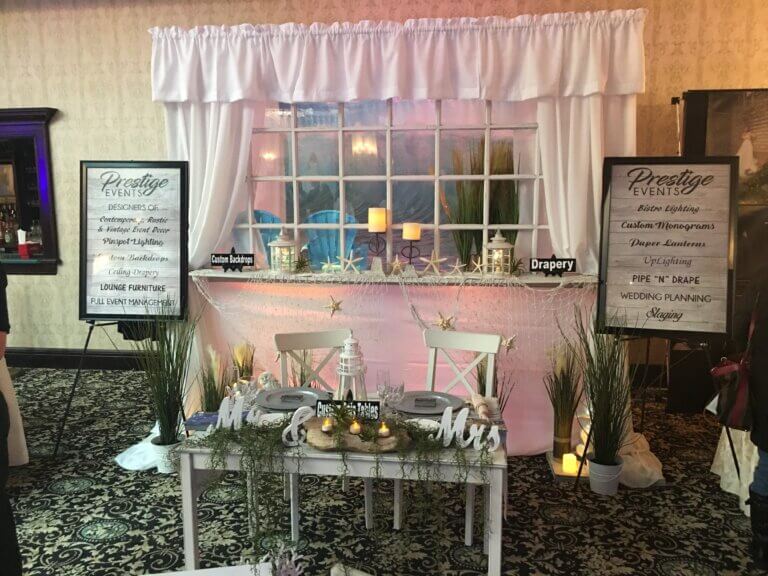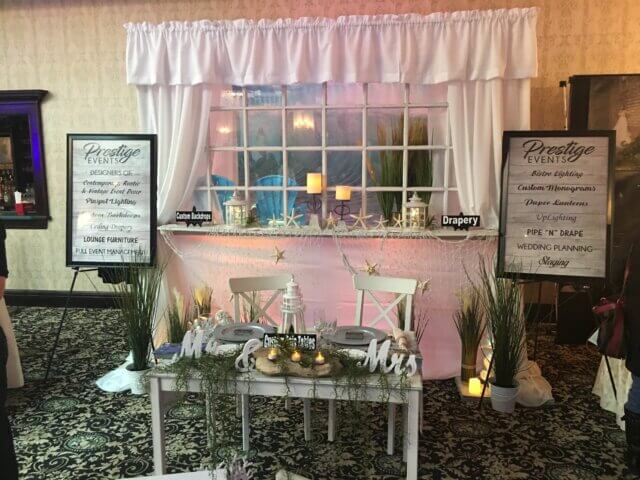 Who else can you expect to meet at the Long Island Bridal Expo? "You're going to see all of the direct wedding related services," Drago explained. "Photography, video, DJs, limousines, tuxedos, gowns, flowers, invitations; all of your main services, but then there's also going to be some peripheral services."
Richard Harrow, marketing director for the Long Island Bridal Expo, added a few more vendors to that list. "There's always a makeup station. Sometimes there are venues that will exhibit. Sometimes there are actual chefs that do private parties that will exhibit. We have travel agencies, insurance companies," he explained. "Whatever makes you happy, wedding-wise or planning-wise, it's there."
In addition to possibly meeting your unbelievable photographer, or finding that limo company with the vintage Rolls Royce you've always dreamed of, you'll also be treated to a live DJ set and a bridal fashion show.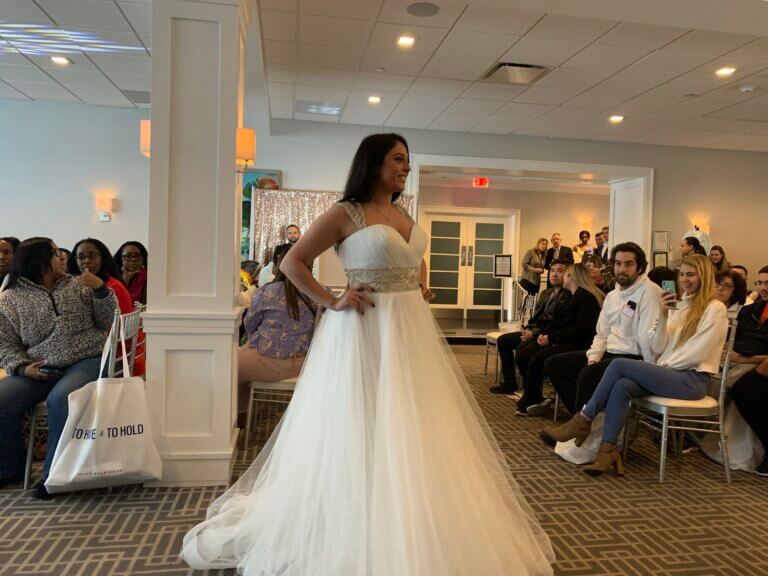 Being able to meet multiple vendors at once is definitely a huge advantage to attending, especially for brides with a full schedule. "A lot of brides today are busy on all kinds of fronts," Harrow observed. "They're working, they're dealing with family, and they're not as willing to spend as much time as they used to on planning a wedding. You go to one of these shows, which you can do relatively quickly, when you walk out, you've kind of seen all the experts.
" You can start with the first five, or six, or eight things on your list. That's a good day's work."
Drago agrees. "It definitely saves a lot of time in your wedding planning, because you're meeting a few different vendors for each category. And then you decide – who did you like? Who's in your budget? Who would you like to see after, and set up an appointment with?"
Another huge advantage? Getting to meet your potential vendors and see their work live and up close. "The beauty of the expo – it's see, feel, touch," said Drago. "You get to meet the photographer, you meet the DJ, you get to talk to them. Seeing your DJ perform live for 30 minutes is certainly better than seeing a video tape."
While moving vendor interviews online is convenient (and at one point, due to COVID restrictions, necessary), Drago acknowledged another strong benefit to in-person meetings. "I know there's a lot of stuff done online today, I get it, but I think that I think it's super important to meet your vendors like your photographer and know you feel really comfortable," he advised. "This is somebody who's going to be with you for 14 hours that day."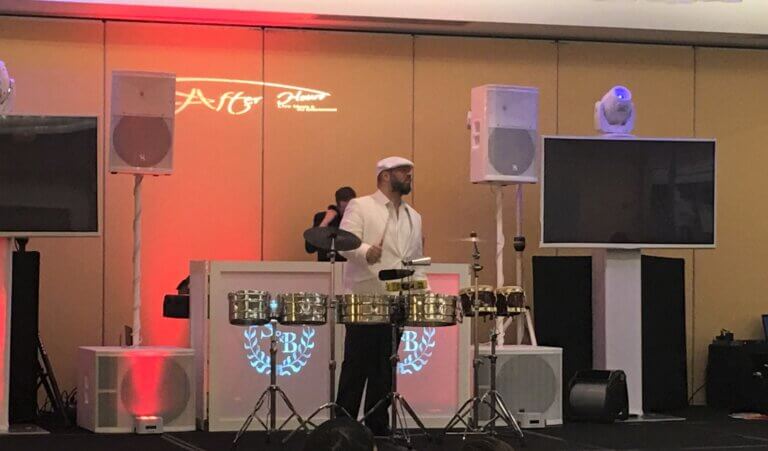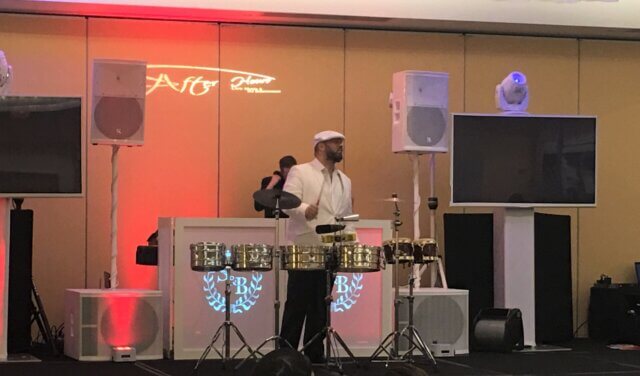 In addition to making major moves on your wedding planning check-list, you might walk away from the Long Island Bridal Expo with more than just potential vendors: lucky brides can win $500 off a wedding gown courtesy of Princess Bridals, a four-day all-inclusive trip to the Bahamas, Mexico, or the Dominican Republic (hello, honeymoon!), or one of several other prizes.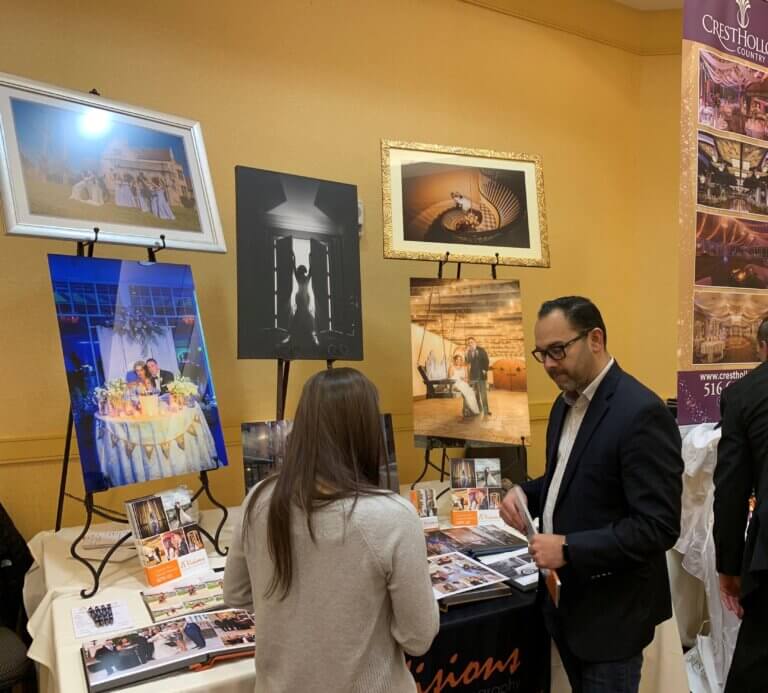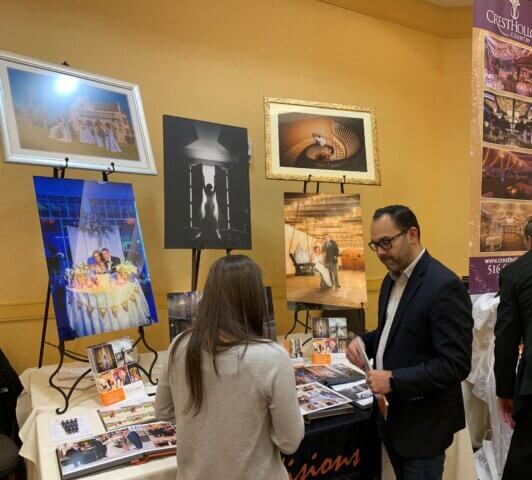 Drago has some advice for BOLIs ready to attend their first expo. "I'll tell you what's a real time-saver: bring a set of address labels with your contact info. Vendors will want to take down the information to hopefully do some follow-up with you."  And don't forget to bring a notebook, like this one! "I think taking whatever notes you want to take to help yourself is important.  Jot down who you liked, maybe who you didn't like. Because it does become overwhelming. You've gone to a bridal show, you've seen all these vendors, and honestly, it comes to a point where you might find yourself thinking, "Who's who?"
The best part about the Expo? There's no cost to attend*. "Personally, given that the show is free, I think it's a hell of an opportunity to shop and get a feeling for what's up in the planning of a wedding," said Harrow. "I don't see how you can beat this." So grab your fiancé, throw on your BOLI hoodie, and register for the Long Island Bridal Expo closest to you!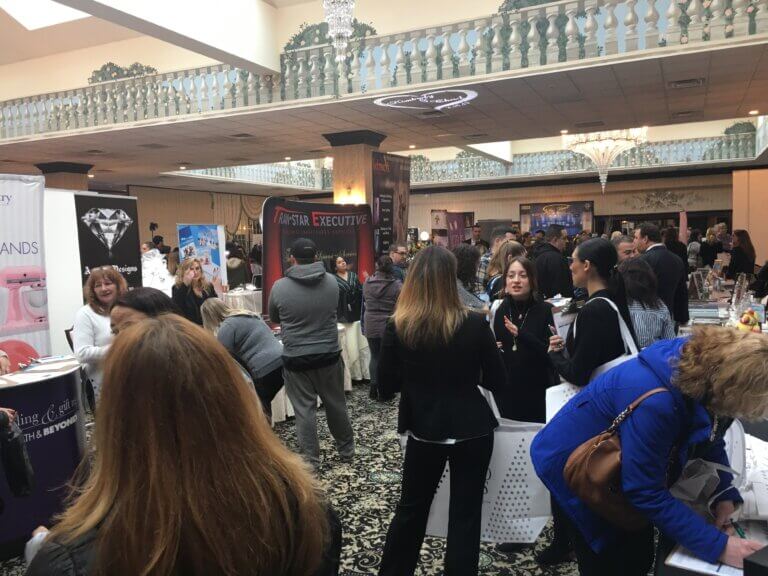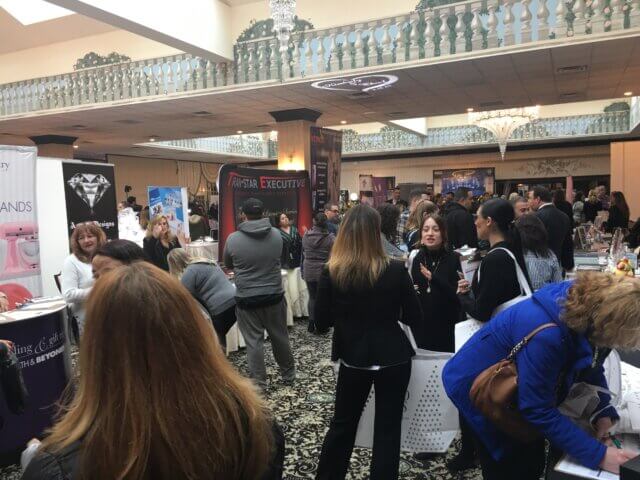 The Long Island Bridal Expo – June 2023 Shows

Monday, June 26
LI Marriot
101 James Doolittle Blvd
Uniondale, NY
Tuesday, June 27
Wind Watch Golf and Country Club
1715 Motor Parkway
Hauppauge, NY
Wednesday, June 28
Huntington Hilton
598 Broadhollow Road
Melville, NY
Doors open at 6:30pm