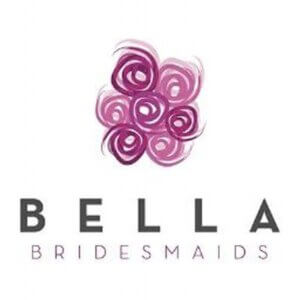 Introduction
Angela and Christine are the owners of Bella Bridesmaids Long Island. This is a 2nd career for both of them. Angela is a retired RN and Christine had a career in the ski fashion industry.
We opened in August of 2019 and we are excited to bring the Bella experience to Brides of Long Island! We both love fashion, business and a great wedding!
The Wedding Industry
After retiring from 35 years as an RN Angela, who had already planned 3 of her children's weddings, decided she wanted to bring the Bella experience to Long Island bridesmaids.
After 6 months of research she was able to convince her long time friend Christine into partnering with her! We both felt that Huntington was the perfect location!
Here at Bella Bridesmaids we love a fabulous wedding!
The Wedding Memories
Being a bridesmaid is the most beautiful way to celebrate love and friendship, and we are honored to play a part in that!
Our favorite memories involving witnessing a satisfied and happy bridal party laughing, and toasting as they leave our store!
Specialization
At Bella Bridesmaids we specialize in offering a unique personal shopping experience for your bridesmaids-either as a group or on an individual basis!
We carry over 600 bridesmaids dresses currently with 12 different designers.
We also carry flower girls dresses and dresses for mothers!
Company History
In May of 2000 Bella Bridesmaids was founded by Bridget Brown in California. In 2012 Kathleen and Erin Casey, a mother and daughter, bought the franchise. Today there are 60 Bella stores all over the US!
Angela Vomero and Christine Lyons opened the Bella store in Huntington in August of 2019 and we are the only one on Long Island!
Unique to Bella Bridesmaids is the virtual showroom that is created at the first appointment for each bride. This showroom will have any of the gowns that the bride loved with all the information on the gown. The bride invites each bridesmaid into the virtual showroom and this is where the ordering takes place! It is a perfect way for the bride and bridesmaids to see all the choices of gowns in the color that the bride chose.
Frequently Asked Questions
1- Do you carry plus sizes? Yes we have several designers that have provided us with plus size samples! Sizes can go up to a size 30!
2-How long do the dresses take to come in? The dresses usually take about 4 months to come in. However, we recommend that they be ordered at least 6 months prior to the date to allow for any possible delays!
3-Do we do alterations? No none of the Bella stores do alterations. However we do have local recommendations if they are needed!
4-If I have a bride out of state what do I do? This is the perfect reason to chose Bella Bridesmaids. With 60 locations across the country a bridesmaid can go into a local store for free measuring and to try on the dresses.
Personal Hobbies
Angela and Christine are both avid readers and gardeners. However we are at our happiest when we are playing with our grandchildren. Between us we have 8 children and 5 grandchildren!
This vendor is offering a Premium BOLI promotion! Click here to see details