Grab a jacket and enjoy all that fall offers with your significant other! Here are 11 fall date ideas on Long Island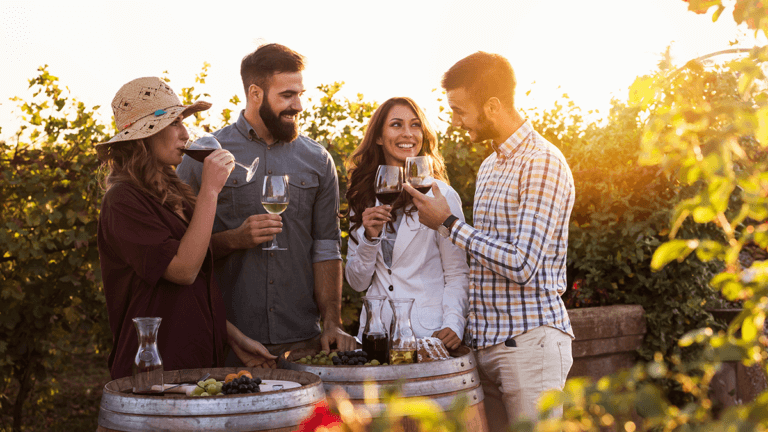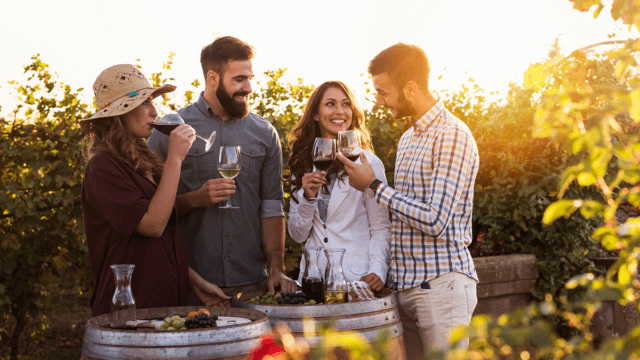 Just because it's getting cooler outside, doesn't mean you have to stay indoors for date night! There are so many things to do on Long Island with your fiancé in the fall, that you might not even know where to begin. But you're in luck. Brides of Long Island has narrowed down 11 fall date ideas for you and your significant other. So, grab your jacket and enjoy all that fall has to offer.
1 – Head to a local brewery and taste a flight of pumpkin ale or Oktoberfest. Most offer food, so you can make a lunch or dinner date out of a visit. Blue Point Brewery, Great South Bay Brewery, Long Ireland Beer Company and Jamesport Farm Brewery are just a few to consider. If you're not comfortable heading out, or plan to drink a lot, head to a local beer distributor and pick up some fall-themed beers to try at home.
2 – Take a hike. Long Island is full of hiking trails – for beginners and advanced hikers. Bring water and a camera to take in the fall foliage. A few good trails are the Sands Point Preserve in Sands Point, Avalon Nature Preserve in Stony Brook and Blydenburgh County Park. Check the trails ahead of time to see how long they are and their facilities. Some parks have picnic areas, so you can even pack a lunch and relax.
3 – Pick your own apples. Early fall is a perfect time to head to an apple orchard or farm on the East End to pick your own apples. Get there early to ensure entry, and then have lunch on your way back. Or find a farm that offers it all with food and yummy apple cider. Lewins Farms in Calverton is a good spot. Don't forget to make an apple pie or crisp with your selections!
4 – Go pumpkin picking – and then carve your own Jack O'lantern! Nothing screams fall more than pumpkins. Just like apple picking, the East End of Long Island is filled with farms for pumpkin picking. Spend the day at the farm with a hay ride and buying fresh produce at markets. Harbes Farm in Mattituck has it all when it comes to pumpkins and fall fun. When you get home, see who can carve the scariest or funniest Jack O'lantern.
5 – Get lost in a corn maze. While you're apple picking or pumpkin picking, or if you just want to get lost together – head to one of the many corn mazes on Long Island! And you don't have to drive far to find one either. While the East End has plenty at its many farms, you can find corn mazes (big or small) in Nassau or Suffolk counties. F&W Schmidt's Farm in Melville has a fun corn maze, that gets haunted toward Halloween.
6 – Find a haunted place on Long Island. Sure, you can get scared together at one of the many haunted houses on Long Island, but why not go exploring and find actual haunted places. There are plenty of urban legends for you to explore. Walk by the Kings Park Psychiatric Center (you can't go in) to get the chills, walk up the Fire Island Lighthouse and keep your eyes out for ghostly figures or take a walk around Lake Ronkonkoma, but hold on tight to your significant other, as you wouldn't want the Lake of the Lady grabbing him or her!
7 – Go to the beach. If hiking isn't your thing, head down to a local beach and walk along the shoreline. Sure, it's not the same as the summer time with sand in your toes, but it sure is romantic to have the whole beach to yourself. If it's warm enough, pack a lunch for a picnic. Or check if pets are allowed, and bring your four-legged friend!
8 – Take a staycation. With summer a distant memory, some places, like Montauk, are reasonably priced for a short weekend getaway. Plus, it won't be as busy, as the summer crowds are gone, so you can enjoy a nice meal out without making reservations weeks in advance.
9 – Hit up a local vineyard. Long Island is filled with wineries. (Note: Some farms have wineries too!) Pack a lunch and hit up a few to taste the local wines. You might even get lucky and taste some winter wines too. Both forks of the Island have a bunch you can visit in a row.
10 – Shop at a farmers market or visit a fall festival. Towns and villages host a lot of festivals and markets in the fall each weekend. Take a few hours and have a scavenger hunt or make a contest out of it. See who can find the most unique items. Or buy fruits and veggies to make a delicious dinner or treat at home later.
11 – See a drive-in movie. With coronavirus closing movie theaters, some venues and businesses on Long Island started playing old films on the big screen outdoors! There are some still playing into the fall, such as at the Gateway Playhouse or at the Smith Haven Mall. Best part about a drive-in? You can bring your own snacks, cuddle up in the backseat and make out. Just be sure not to fog up the windows too much!
No matter what you do this fall, be sure to use the time to get close to your significant other. Make sure to snuggle on hayrides or pick the table by the fireside for a romantic time together. Reflect on the year and the good times ahead. And definitely take a break from the wedding planning to relax and just enjoy the time together – especially since the craziness of the holidays is right around the corner!