If wedding planning has you stressed out, put yourself first and relax with these self-care ideas.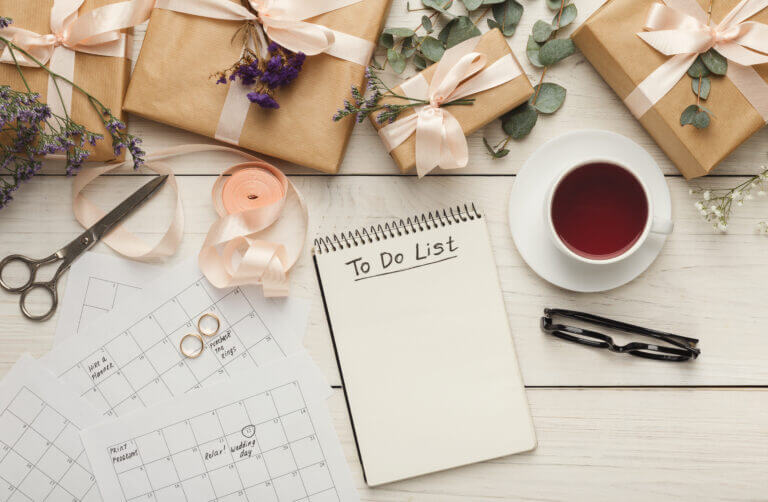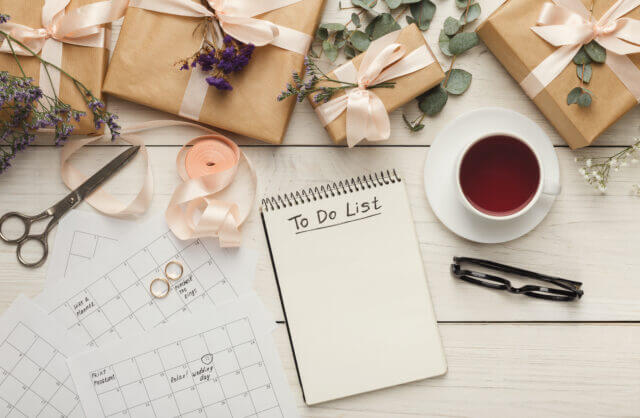 Planning a wedding can be nerve-wrecking and stressful. And when you add it to everything else you have going on in your life, you might be at your breaking point. But don't stress girl! We've got you. Sometimes in managing all that life throws at you – you forget to focus on yourself. So take a deep breath, and check out these 20 self-care ideas during wedding planning that will keep you relaxed and stress-free even if just for a little bit.
1 – Spa Day
Call a local spa and book yourself a massage, facial or both. You can do this by yourself to really relax, or grab your bestie for some girl time. Or you can even include your significant other. As long as you just focus on yourself and relax!
2 – Overnight Getaway With Your Bestie
You don't have to go far – maybe even just book a night at a local hotel near you on the Island. Pack your pajamas, a bunch of snacks (calories don't count during self-care time!) and a bottle of wine. Have a stress-free slumber party.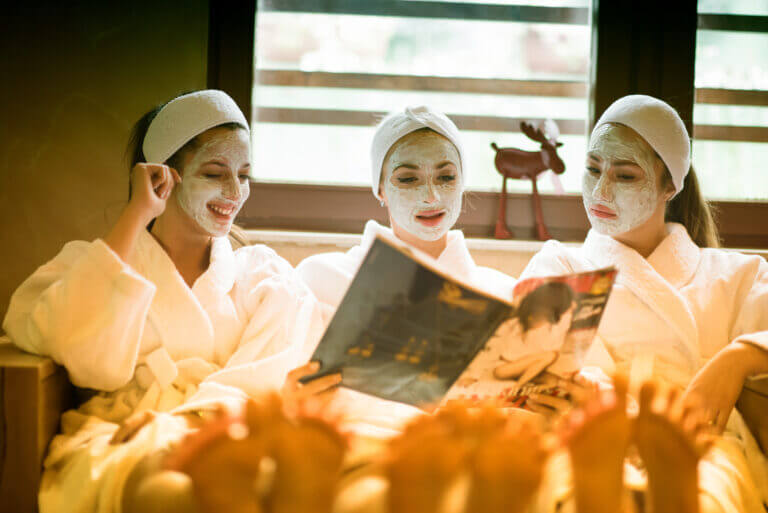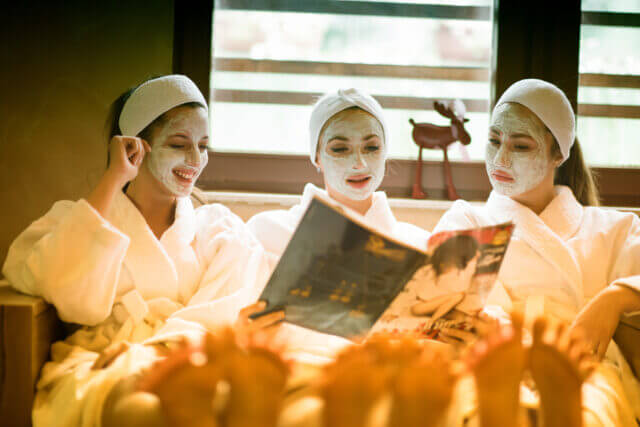 3 – Mani/Pedi
If you don't want to book a whole spa day – just get yourself a good old fashioned mani/pedi. Make an appointment. And when you get there, turn off your phone and just relax in the massage chair. Splurge on yourself and upgrade to at least a 10-minute foot massage!
4 – Binge Watch a Guilty Pleasure Show
What is a show you love to watch that no one else understands? Curl up on your couch or in bed one day, turn off your phone and just go crazy binge watching it!
5 – Take a Bubble Bath
Sort of an old school idea, but relaxing any way you look at it. Light some candles, turn out the lights and just relax. Throw in some wine if you so choose.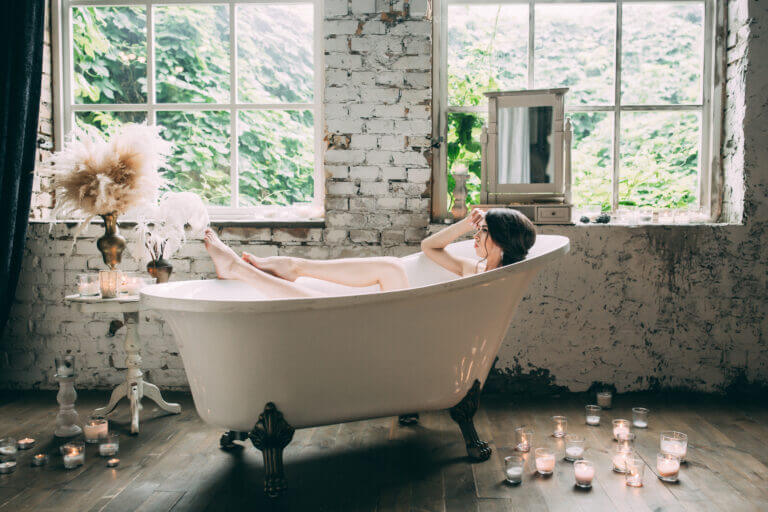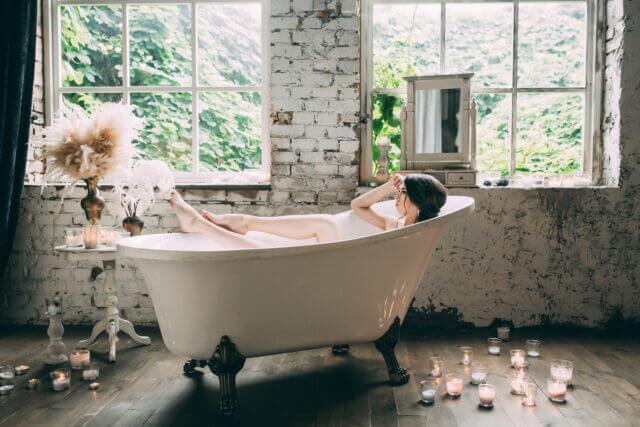 6 – Have a Good Cry
Look, sometimes life just really throws some curveballs at you. Can't connect with the vendor you love? Work annoying you? Whatever it is that's bothering you, just go home and have yourself a good cry. It's OK to not be OK for a bit. You'll feel better after you let it all out. Then you can refocus with a clear head and tackle those challenges.
7 – Take Time to Meditate Each Day
It doesn't have to be for very long. Five to 10 minutes – or even just two. Set a timer and just focus on your breathing during that time. Most FitBits and Smart Watches actually have a relaxation mode that you can use to relax you. Use the time to really clear your head.
8 – Start a New Fitness Class/Routine
Can't sit still? Take that energy and put it into a new fitness class or routine. Love to dance? Try Zumba to shake that stress away. Or try kickboxing and kick and punch your way to relaxation.
MORE: How to get your perfect wedding day body
9 – Take a Walk
Get outside and take a walk. It doesn't have to be very long. Just to get away from planning. Leave the house and get moving.
10 – Read a Book or Magazine
Sometimes we forget to immerse ourselves in a good book. Fantasy, crime, thriller, romance. Pick your pleasure and take time each day to read at least a chapter. Books aren't your thing? Grab your favorite magazine and really read it cover to cover.
11 – Start a Journal
If your mind is racing so fast you can't even think straight, start a journal to jot those thoughts down. At the beginning or end of the day, pick up a pen and just start writing. It could be things you need to do, or just how you're feeling at the moment. Getting your thoughts on paper is a good way to figure stuff out.
MORE: I'm a Shy Bride – How Do I Handle Being the Center of Attention?
12 – Stay Off Social Media
If you truly want to relax, stay off social media. The constant comparison and fear of missing out causes unnecessary stress that you don't need during this time in your life. (We'll allow you some daily BOLI checks though – we're here for you!)
13 – Turn Off Your Phone
We're not talking all day. But as you do any of these self-care ideas – it's important you unplug. Constantly checking your phone also causes unnecessary stress that you don't need. Those emails, texts and calls can wait for an hour or so.
14 – Pick One Day a Week to NOT Wedding Plan
You're probably obsessed with planning your wedding. So, relax one day. Declare Sundays a 'no wedding planning day' (or any other day of the week). The point is, choose that one day to focus on other things. Clean the house, run errands, relax. Focus on yourself!!
15 – Take a Nap
Sometimes all our bodies need is a good nap! This can be true if you're not sleeping well at night too. So listen to your body. If you're tired and you have nothing going on, just curl up on the couch or in bed, and just take that nap.
16 – Create a Kickass Playlist – And Then Dance It Out
Get on Spotify or Pandora or any other music app and create the most epic playlist you can think of. Cheesy 80s music – go for it. Death metal – why not? Anything that gets your feet moving and your head banging. And then just blast it and dance it out!
17 – Cuddle With Your Pet
If you have a pet – grab him or her for a good cuddle session. Pets are always good to cheer you up and de-stress you!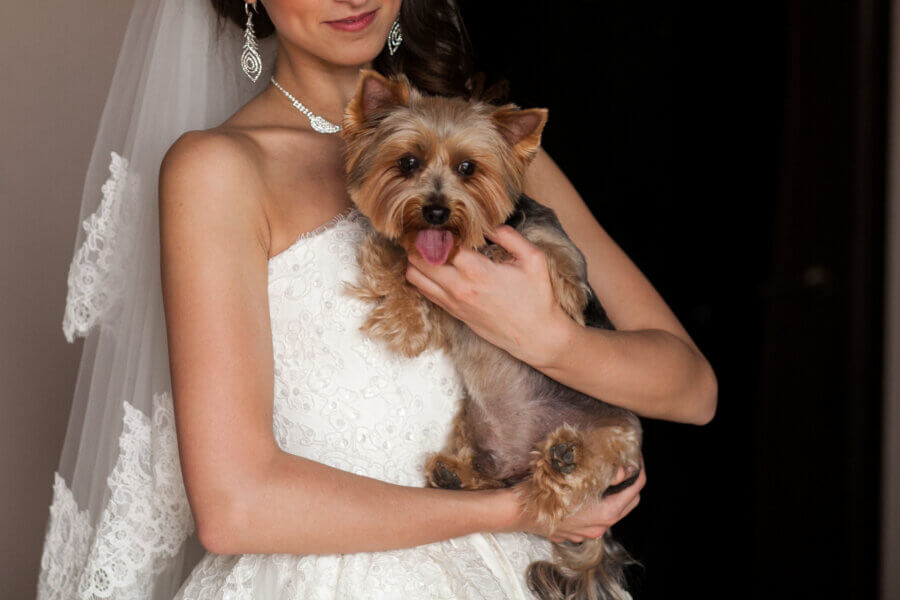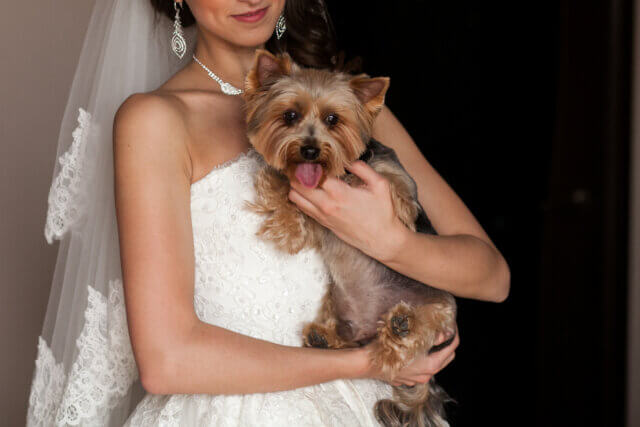 18 – Bake Some Treats
A good way to unwind is to bake. Plus you'll have yummy treats when you're done – so you can indulge and watch your guilty pleasure!
19 – Spend Some Time Outside
It's true what our parents told us when we were kids – some fresh air will do us some good! And it's true. Go for a hike. Head to the beach. Or just sit in your yard while you do your planning. The fresh air is a great way to keep you refreshed. Plus, sometimes all that fresh air will leave you tired and you can take that nap after. Bonus points if you take the nap outside.
20 – Book a Boudoir Shoot
Hear me out here. This is 100% a self-care idea during wedding planning. It is time you spend pampering yourself and getting pumped up. You will feel empowered and sexy after. And you'll feel like you can conquer the world. Plus you'll have an awesome gift for your significant other (or just yourself)!
MORE: How a Boudoir Shoot Changed My Life
The possibilities are really endless when it comes to self-care ideas during wedding planning. The point is that you need to just focus on yourself throughout the planning process. Sometimes we lose sight of taking care of ourselves – and that leaves us feeling stressed and can make us run down or even sick. Taking just a few minutes each day to yourself allows you to refocus and get refreshed for a new day. This way you're really ready to tackle whatever comes your way.
OH – and you can always turn to the Brides of Long Island community! We're always here for you – be it helpful reviews or just offering you words to lift you up. Remember – you got this!