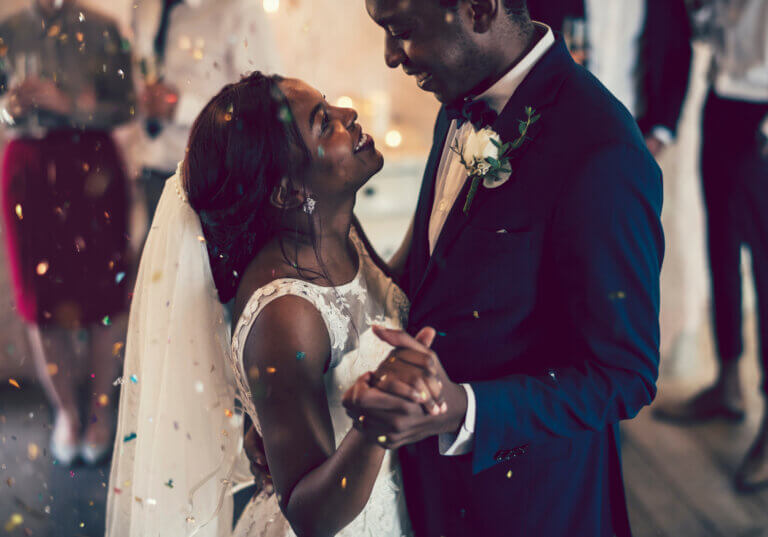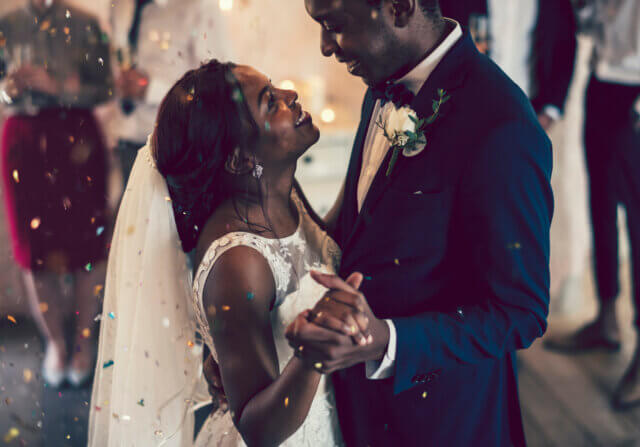 If you're having trouble choosing a song for your first dance, why not check out these classics?
You could be feeling the pressure when it comes to choosing the song for your first dance as husband and wife. Sure, you may know which fun song you and your bridal party will come out to. And you have the parent dances nailed. Cutting the cake song, not a problem for you. But that first dance, your mind is drawing a blank.
Fret no longer. Is there a song of significance for you and your future husband? If not, why not check out the below songs, all of which stand the test of time. And all of which aren't cheesy.
Unchained Melody by the Righteous Brothers
Just the Way You Are by Billy Joel
I Just Called to Say I Love You by Stevie Wonder
Can't Help Falling in Love by Elvis Presley
Heaven by Bryan Adams
At Last by Etta Jones
Wonderful Tonight by Eric Clapton
I Knew I Loved You by Savage Garden
The Power of Love by Celine Dion
I Don't Want to Miss a Thing by Aerosmith
Everything by Michael Buble
Truly Madly Deeply by Savage Garden
Can You Feel the Love Tonight by Elton John (or pick "The Lion King" version for something fun!)
A Whole New World by Peabo Bryson & Regina Belle (or pick the "Aladdin" version!)
More Than Words by Extreme
All My Life by K-Ci & JoJo
This I Promise You by 'N SYNC
Faithfully by Journey
Crazy For You by Madonna
All of Me by John Legend
Amazed by Lonestar
Whether you choose one from the list above or something completely different, remember to really listen to the song's lyrics and try to find one that represents you and your significant other and the love you share. If you're still having trouble, sit down with your DJ or band and your future husband to discuss good options. And have fun deciding!