Just engaged and don't know where to start? A Bridal Expo can be a huge help.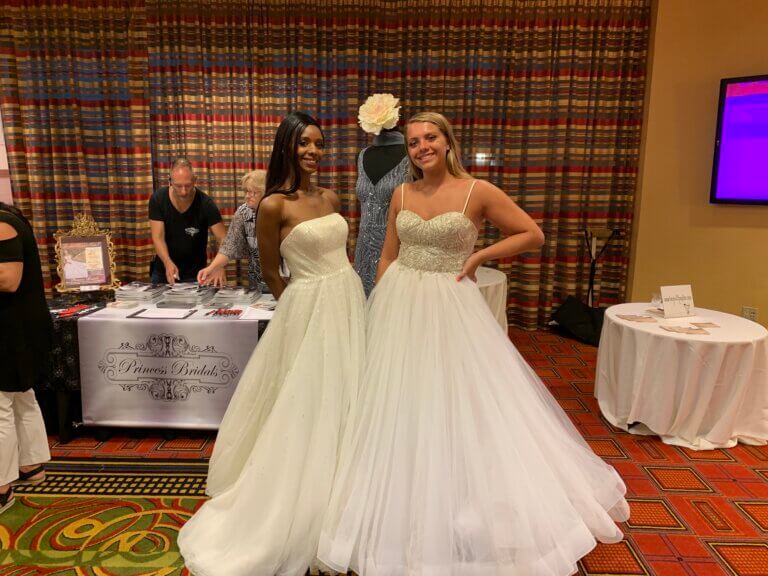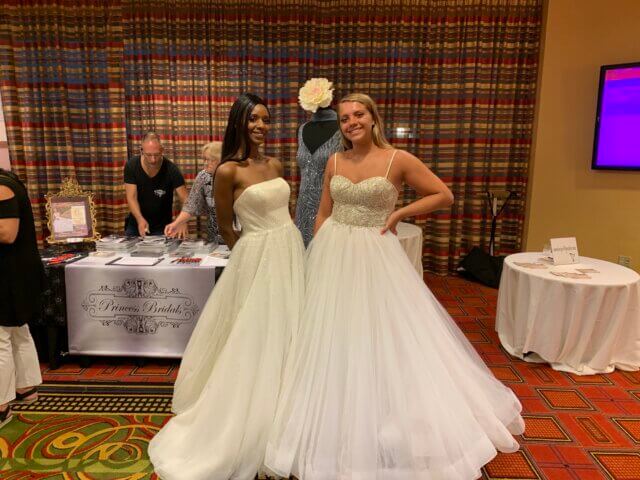 You've been under a trance from that sparkly bling on your finger for awhile now. And while the joy and excitement of being engaged will never falter, eventually you'll start to realize: you have a WEDDING to plan! Most brides feel very overwhelmed at that thought – where do you begin? What vendors do you hire first? Are other brides feelings as stressed out as you? Rest assured you're not the only one with these questions.
Lucky for us Brides of Long Island, we have the Long Island Bridal Expo with 3 shows every month. Here are 6 reasons you should go to a bridal expo!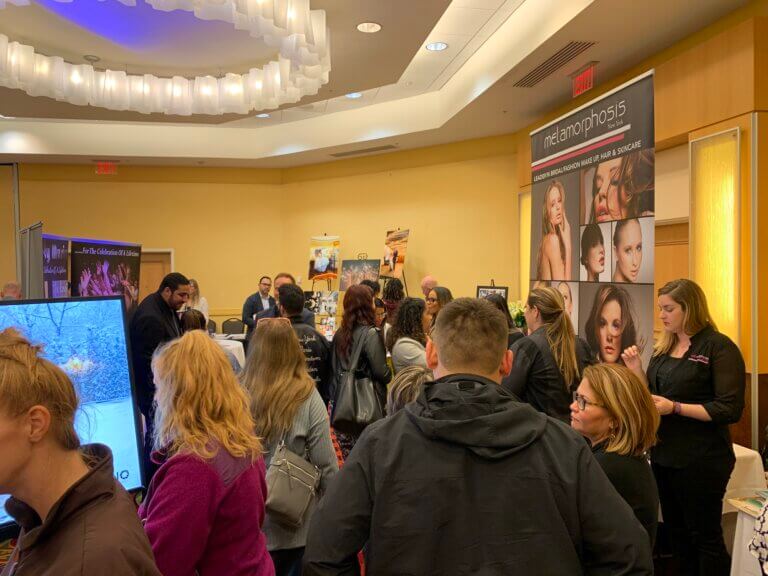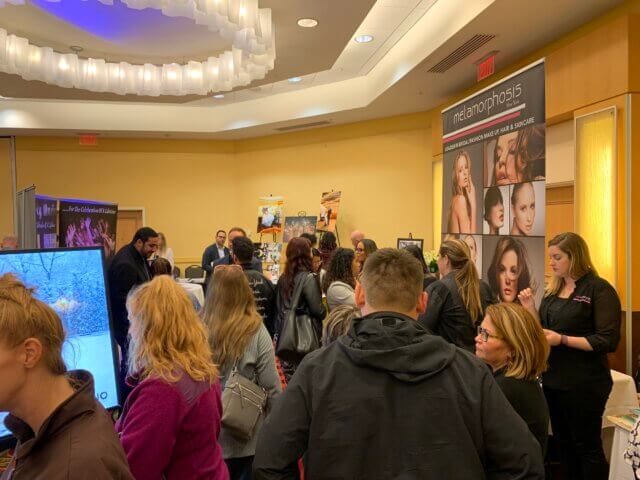 1. Meet all your vendors in one evening
This is one of the biggest benefits of attending an Expo. Most of us are busy with work, family, and other commitments. That doesn't leave us with a lot of time to plan! By attending an Expo, you'll meet the area's top Photographers, Videographers, DJs, Officiants, Honeymoon Specialists…the list goes on. What could have been weeks of meetings, interviews, and info gathering turns into just a few hours.
2. Gather Inspiration
Most vendors will have their work on display – from that perfect first kiss shot, to the latest gown designs, to this season's popular color palates. Attending an expo is a great way to get some ideas for your own wedding. Like what you see? Write it down in your bridal notebook!
3. See Vendors in Action – before you hire them
In addition to displaying their work, vendors like DJs will often perform for all the attendees. You'll be able to see how the MCs work the crowd, how the musicians play, and how their equipment looks in person. Bridal Salons will often put on a fashion show, so you'll be able to see how different styles of gowns look on real people!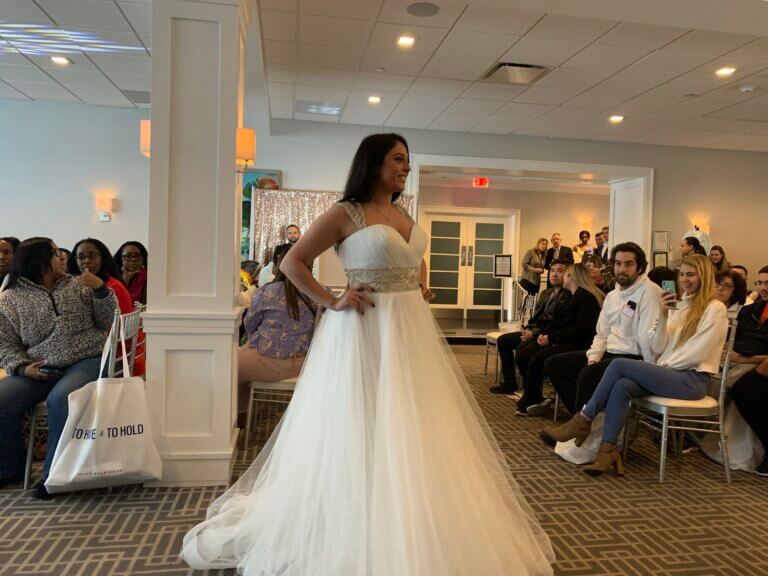 4. Network with Other Brides
Wedding planning can get isolating, especially if you're the only one of your friends going through the process. Attending a bridal expo is an excellent way to meet and connect with other brides. Who knows – you could meet a fellow BOLI in the crowd!
5. Win Prizes
Many vendors will have some incredible getaways, like $500 off a wedding gown, a 4 day all-inclusive honeymoon, and more! You could walk away with some serious upgrades for your big day.
6. Meet the BOLI crew!
You've seen the posts, taken the advice, and are so looking forward to snatching up a Soirée ticket. But why wait to meet your BOLI pals in person? Come to an Expo and you'll get a chance to chat with founder Heather Cunningham and some of our incredible admin team.
So beautiful BOLI, what are you waiting for? Reserve your spot for one of this month's Long Island Bridal Expos! We can't wait to see you there. (Psst – make sure you select "Brides of Long Island" in there "How did you hear about us" section 🙂 )
The Long Island Bridal Expo – June 2023 Shows
Monday, June 26
LI Marriot
101 James Doolittle Blvd
Uniondale, NY
Tuesday, June 27
Wind Watch Golf and Country Club
1715 Motor Parkway
Hauppauge, NY
Wednesday, June 28
Huntington Hilton
598 Broadhollow Road
Melville, NY
All doors open at 6:30pm