Don't miss these hilarious groomsmen photos that will make you laugh!
You'll want to make sure your wedding photographer captures all the basics: your dress, your bouquet, and your new spouse! But don't forget to include a few sure-to-be hysterical moments from your day. If your groomsmen could easily join the cast of Saturday Night Live, catch these 7 groomsmen photos that will make you laugh:
1. The sock reveal
We know your boys will rock some awesome socks on the big day. Have them show a little leg for the lens! Bonus points if you're saying "I do" around a holiday – they can show some holiday spirit with their footwear!
2. Business in front, party in the back
Marriage is serious business, right? Nah, it's a party! While your future spouse focuses on the vows, let the guys get loose in the background.
4. Piggy Back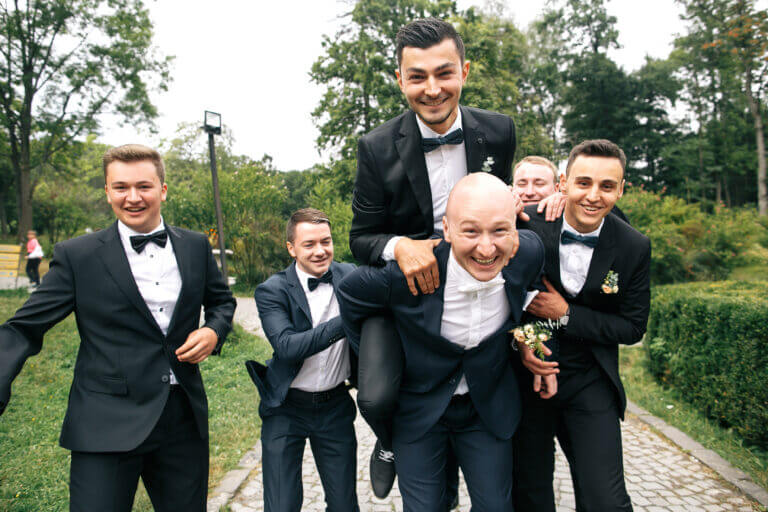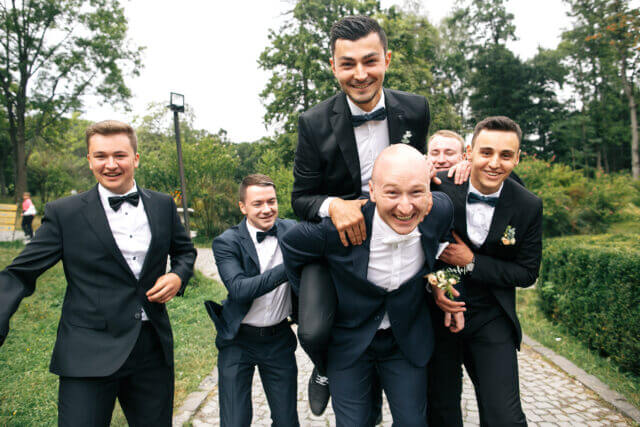 No cold feet here – but maybe some weak knees! If one of your groomsmen needs to take a load off, have them hop on your future spouse's back for a quick ride (or vice-versa!)
5. Tie-tying Train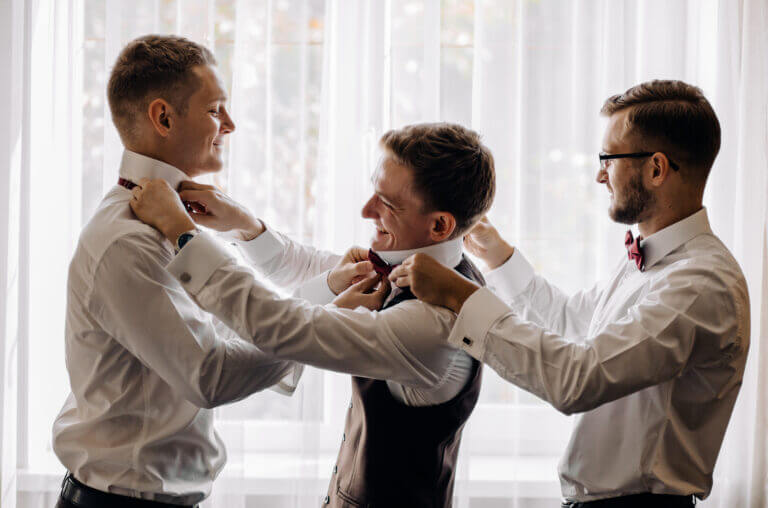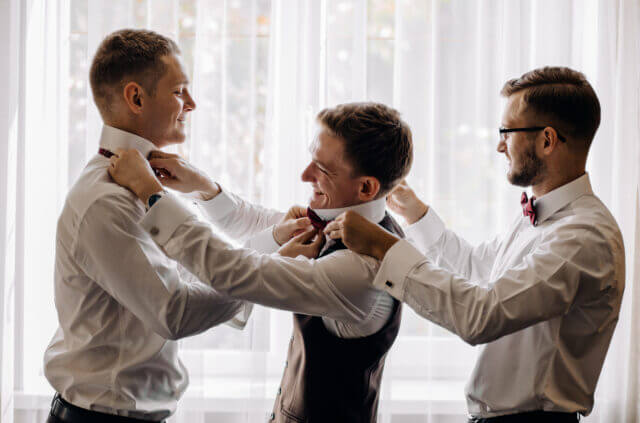 Brides aren't the only ones who need a little help getting ready – those bowties can be tricky! But your groomsmen will get the job done, with some laughs and smiles while they're at it. 
6. Bro hugs
When your future husband's buds together, it's instant laughter. No fancy set-ups needed – maybe just a "bro" joke or two!
7. The First Look Fake-Out
The best man loves a good prank, so tap him in for the first look! A big laugh will ease your future husband's nerves. Just make sure he get his own dress 😂