Any New York resident 18 and older can preside over weddings, with a one-day authorization.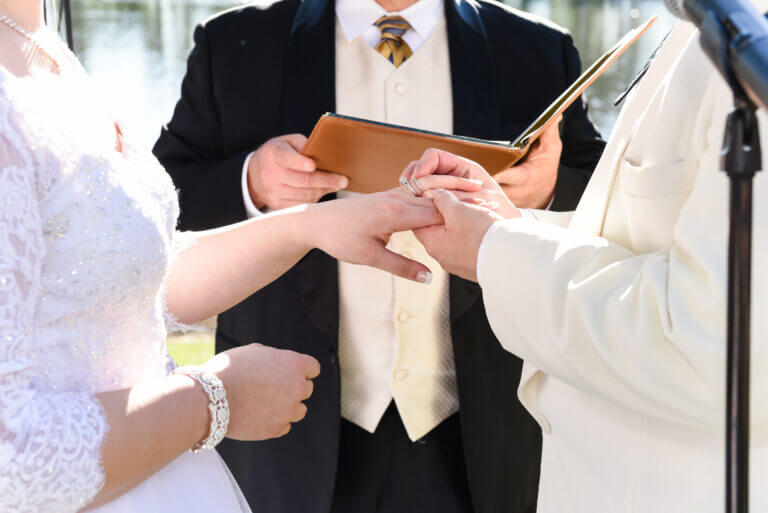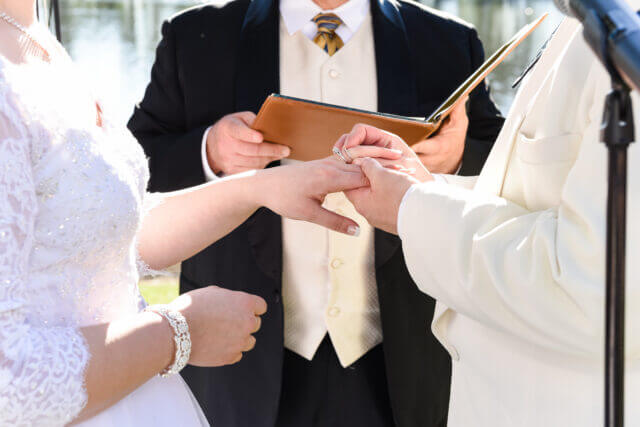 Have you always dreamed of your beloved Aunt Susan tying your knot? You're in luck.
On Wednesday, New York State Governor Kathy Hochul signed off on a bill that allows any New York resident over the age of 18 to officiate weddings, a privilege that was previously reserved for clergy, members of the state judiciary, and elected officials. 
Legislation (S.739A/A.6300A) revises the domestic relations law by enabling any adult resident to apply for a one-day state authorization, which would allow them to solemnize a single marriage on a specific day. The application comes with a $25 fee. 
"Joining individuals in marriage is a beautiful moment that should be shared with an officiant selected by the spouses-to-be," said Governor Hochul. "We are eliminating any barriers to becoming an officiant so that friends and family members can share such a meaningful time with loved ones of their choosing and have their marriage recognized under New York State law."
State Senator Alessandra Biaggi (D-Bronx) echoed Hochul's enthusiasm. "Couples in New York will now have the opportunity to be married by their friends or family – allowing them to further engage their loved ones on their special day."
Assemblymember Sandy Galef (D-Ossining) noted past complications with marriage legality, and expressed that the new bill will solve these problems. "People were using Universal Life ministers, online ministries, and being minister for a day," she said in a statement to the New York Post. "And there were issues with that – with people getting divorces, or potentially somebody adopting a child." In a press release, Galef continued by stating "New Yorkers joined in marriage by a friend or family member no longer have to worry about whether or not their marriage is legal thanks to this legislation."
The new law also overturns a prior ban on federal judges officiating weddings. As long as they apply for the same one-day authorization required of other residents, they can help you say "I do."
Brides of Long Island celebrated the news, after several years of advocating for the bill. "Brides should have always had the option of having a friend or family member marry them," said BOLI founder Heather Cunningham. "It's a very personal and special day, and it's very important to many of our members to have an important person take that role."
Applications will be reviewed by local officials as opposed to the Department of State. 
There is no word yet of when this law will go into effect, or whether previous marriages performed by non-ordained officiants will be grandfathered in under the new terms.