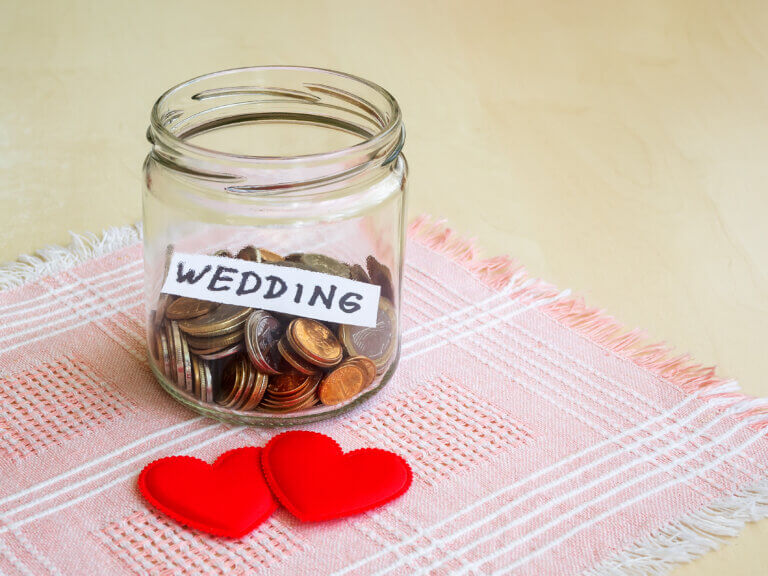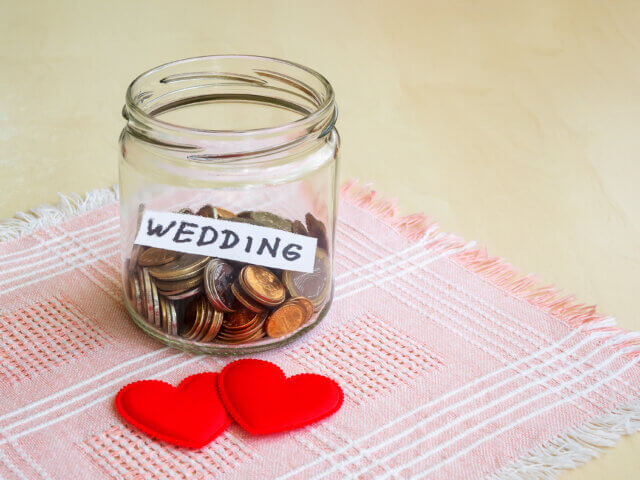 From vendors to the venue staff, here are BOLI's suggestions on how much you should tip.
Trying to keep track of everything for your wedding is a full-time job. We get that. So, when it comes to keeping track of your spending, all those balancing skills you learned in home ec are kicking in. And just when you think you've spent enough, you realize you have to tip a whole list of people – and everyone has a different requirement or opinion on the amount you "should" tip.
Always check with your venue first, as they will give you a recommendation or guide of who you should tip and how much. Ultimately though, the amount you tip each vendor should be what you feel comfortable with and what you feel the vendors deserve.
Below is some guidance on Brides of Long Island recommends.
Pre-Wedding Day Tips
Trials – this includes hair or makeup, 20% of the cost of service (ie. $100 invoice is a $20 tip)
Engagement shoot – $50-75
Bridal gown seamstress – $50-100
Wedding Day Services
Bridal hair/makeup – 20% of the cost of service
Bridesmaid hair/makeup – 20% of the cost of service (can be paid by bridal party members or the bride)
Mother of the Bride hair/makeup – 20% of the cost of service
MORE: 7 Ways to Save For Your Wedding
Wedding Day Vendors
Main photographer – $125-150
Photography assistant – $100
Main videographer – $125-150
Video assistant – $100
Drone operator – $50
Shuttle bus or limo driver – $100
Antique car driver – $100
DJ – $125-150
MC – $125-150
Lighting assistant – $50
Ceremony musicians – $25/person
Cocktail hour musicians – $25/person
Band – $50/person
Photobooth – $50-75/person
Percussionist – $100-150
Officiant/priest/clergy – $50-100
Live painter – $100-200
Cigar roller – $75
Florist – $100 for delivery and set-up; $50 for just delivery
Cake delivery – $20
Full time wedding planner – $400-500
Day of coordinator – $200
Wedding Day Venue Staff
Maitre'd – this tip is the most varying. Each venue has different guidelines on its tipping etiquette, so please ask them for guidance. The most common BOLI sees is between $5-9 a person in your headcount total (ie. 100 guests would be $500-900 tip). 
Bridal assistant – $200-300
Chef – although not standard, some venues suggest tipping up to $200.
Bathroom attendants – $20/person (if not included in maitre'd tip)
Valet – $75/person (if not included in maitre'd tip)
Bartenders – $100/person (if not included in maître'd tip)
Do You Tip the Owner?
This question comes up a lot. If the owner of the company is also the one who works for you on your wedding day, do you still tip them? The short answer is yes. You tip them as you would any other vendor (use the tipping guide above for help!). While you may think just paying them the fee they charge you is enough, you need to remember that owners set their prices based on business expenses. A tip is a show of gratitude for the services that you receive that day. An owner, who is more traditional, might decline a tip, but the decision should be up to them.
MORE: 4 Things You Should Do The Night Before Your Wedding
While it might be hard to think of on the day of your wedding, a good suggestion is to put each tip in an envelope based on the suggestions above, as well as suggestions from the venue. When it comes time to hand them out, add a little more or remove as you see fit. If that's too stressful, base your tip on your experiences before your wedding day. Did the DJ and photographer listen to your concerns? Were they available when you needed to speak with them? How about the venue? Most venues have a tasting ahead of the big day – did you meet with the maitre'd then? How were you treated?
Again, the above tips are just suggestions. Always check with your venue on their suggestions. In the end, you should tip with what you feel comfortable with, as well as how you feel the service was.