You love pop, and he loves rock. No problem! There are ways to incorporate both!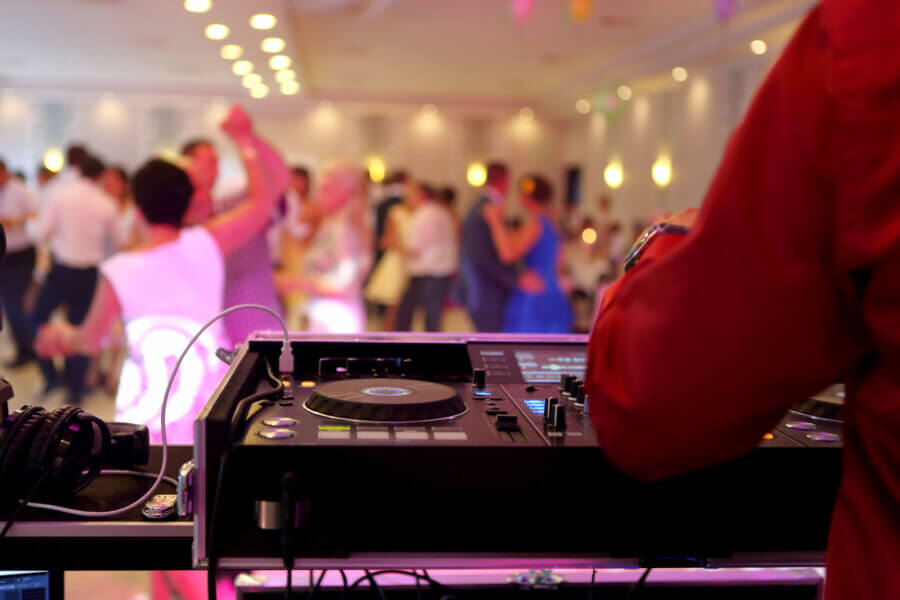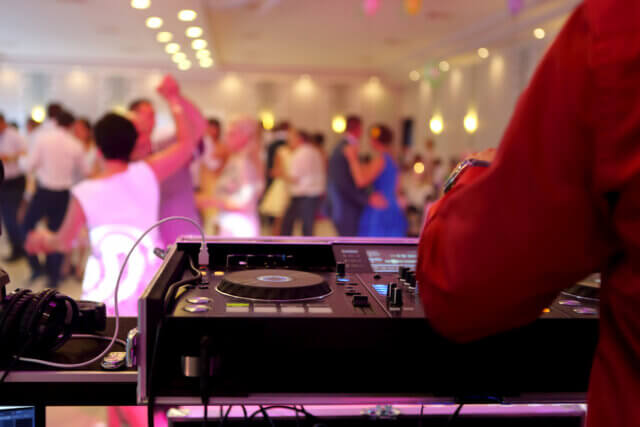 When it comes to wedding planning, everyone has something that is most important to them throughout the process. For some, it's a great photographer. Others love designing the décor and working with florists. But for a lot of brides, music is everything. Music is something guests will hear from when they first walk in, and as they're walking out. The perfect choice of songs can set the tone of the entire wedding.
Maybe you've been planning what you'll be walking down the aisle to since you were younger. Or maybe the thought of picking every song stresses you out. Either way, it's important to create several different playlists for each part of your wedding. And while you don't necessarily have to think of every song you've ever loved, having a general idea and lists will help the DJs or bands create the perfect wedding playlist for you.
Most DJs or bands will provide you with several documents to fill out ahead of the big day. One sheet is always the formal songs, for example ceremony songs, reception entrance songs, first dance and parent dances. One sheet is usually the must play songs and the do not play songs. And the last sheet is usually asking you to let them know what genre of music you like. You can use these as a guide when picking your music. But how do you decide?
First, sit with your future husband or wife. Open a bottle of wine and take a look at your Spotify or Pandora or whatever you listen to music on. What do those playlists look like? Take turns playing songs for each other. If you love pop, and he loves rock music – that's OK. You'll be able to incorporate both types of music that you love throughout the entire day. Remember, weddings are about five hours long, and if you include the ceremony a little longer. There will be plenty of opportunities to play all types of songs. As you play songs, and reminisce about songs you forgot about, start a new playlist for your wedding and add ones that you both like.
Second, you'll want to break down the new playlist you've created. Similar to those DJ or band sheets, you're going to want to create the following lists: Ceremony, cocktail hour and dinner, reception and must-plays.
Ceremony Music
Most music services like Spotify already have lists for all types of music, so you can tap into those for ceremony music if you need to. For the ceremony, you'll need to decide not only what you and the bridesmaids will walk out to, but also what guests will hear when they first arrive. If you're getting married in a church, they will probably provide you with what you can and can not play (it's usually limited). If you're getting married at the venue, or anywhere else, you can get a bit more creative. For example, if you love Disney, find some string-orchestra versions of your favorites. You'll also want to remember to choose a song for when you walk back down the aisle as husband and wife!
Cocktail Hour & Dinner Music
These are usually one in the same. You want upbeat or slower songs that people can relax to while they mingle or eat. Anything from the classic wedding songs of Frank Sinatra to those ballads of boy bands or even the chill sounds of jam bands or Jack Johnson. Here is where you can get creative too. All those songs you and your significant other love, but know they aren't really 'get up out of your seat and dance' songs – they can be put on this playlist.
Reception
This is the fun list! Once you pick what songs your parents, future-in-laws, bridal party and yourselves will walk out to, as well as what songs your first dance will be and your parent dances will be, you can go nuts with what other songs you want played. From classic wedding songs like 'I Wanna Dance With Somebody' and 'Let's Get Loud,' to your favorite 80s or 90s song that you love to rock out to with your bestie, anything goes! You'll want to include songs that you know people won't be able to sit down. Also included in the reception music should be any audience participation songs, 'Cha Cha Slide' anyone? As well as the cake cutting song and bouquet toss.
Must Plays
Here are the songs you absolutely need to hear on your wedding day. Was a song playing when you and your future husband first met? Put it on this list. Any songs that are important to you both as a couple (and even before you met) should go on this list.
Third, once you have your playlists, make sure you denote which songs will keep the day moving. For example, break out the bridal party ceremony entrance songs, the bride entrance song, the reception songs, etc. You could even create a whole separate playlist for this and put the songs in order. Play the songs, and make sure it's exactly how you envisioned your day.
Last, you'll want to make sure you coordinate with your DJ or band about how you expect the night to go. Do you want everyone on the dance floor the entire night? Make sure they know this, though they'll probably tell you that as long as the bride is on the dance floor, everyone will join her. If dancing really isn't your thing, let them know this too! They can use your playlists to plan the day accordingly. The more you provide the entertainment with, the easier it is for them to make the day unique to both of you.
Remember, the music part of planning should be the most fun! As you add and remove songs from the playlists, picture yourself at your venue. Think about yourself surrounded by your loved ones getting down to Rihanna or whatever songs you love. Close your eyes and imagine how your first dance will be as husband and wife. You'll smile and get chills just thinking about it!