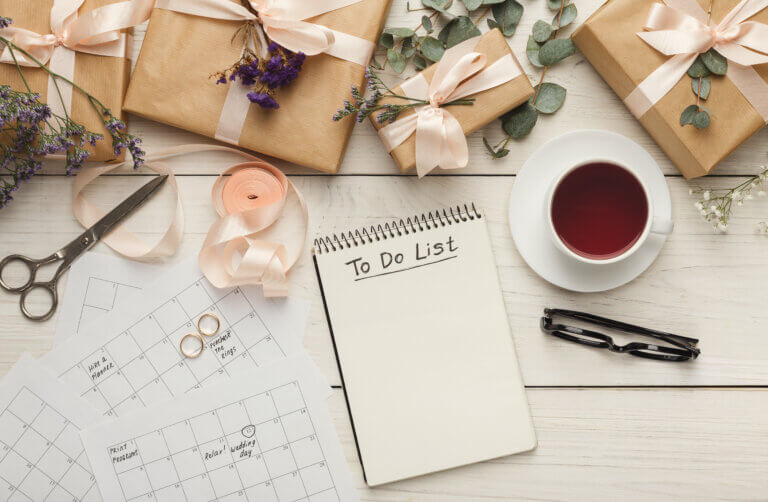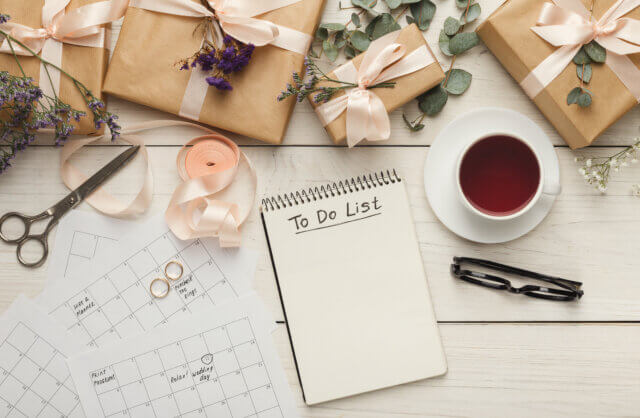 These tips will help put you back into the wedding planning mood after postponing.
The year 2020 was no friend to anyone. Many brides who had been planning their dream weddings had to make the tough decision to postpone what was supposed to be the best day of their lives. Some even had to postpone several times. And while some brides went ahead with smaller, intimate ceremonies and parties, others are still waiting. So, it's completely understandable that with the recent guidelines and reopening of the wedding industry on Long Island, that many of those brides just aren't getting into the spirit of planning.
Let's face it, whether you've postponed just once or several times, each time sucked and you probably got more and more discouraged. And now that things are slowly, very slowly, getting back to normal (OK – somewhat normal), you have doubts. Will you get your hopes up just to be disappointed again? Will all of the vendors you originally booked be available? If they're not, will you be able to find anyone?
Stop! Just put those negative thoughts aside! There are hundreds of scenarios or reasons why you may have postponed – too many to list. Whatever the reason, it was the right decision. And now, finally, you get to start planning again. Whether you have several weeks or months or more, you need to realize it's finally happening! Sure, things won't go as planned, but things never go as planned whether there's a worldwide pandemic or not.
The following tips will help you get out of your funk and start getting you excited to plan again!
First thing's first. Take a deep breath. Remember, the day is about you and your significant other, and the love you share. It's about starting the next chapter of your lives together. Take some time with you and your significant other and envision your day. Think about the things you originally wanted. Everything from your first wedding dance to favors or a photo booth.
Next, dust off your folder of all of your notes and vendors. Which is the most important to you? DJ, flowers, décor, hair and makeup? Most likely, you've been working with your venue already on picking a new date, so that should be all set. I'm sure you've been in contact with your vendors already, but start with the one that's most important. If they are booked on your new date, ask them if they can recommend another business. Or maybe there's a preferred vendor from your venue that you didn't consider. Perhaps a vendor you originally liked, but was booked on your original date is now available. Really start to think outside the box, and just go down your list of which vendors are the most important.
Remember all those photos you took dress shopping? Take a minute to scroll through them again. Think about how excited you were. If your dress is in, call up the bridal shop and see if you can try it on again as you start planning. Even if it's not time for alterations yet, as soon as you slip into your beautiful gown, all the feels should start coming back and bring a smile to your face. Instantly getting you more excited about your big day.
Gather your bridal party and go out to brunch. Whether you want it to be boozy or not, just relax and enjoy yourself and your time with your besties. Or grab your BFF and have a spa day. Massages and mani/pedis are guaranteed to help you relax. Even if you don't say a thing about the wedding, just being around your friends who will stand by your side on your wedding day should immediately put you in a good mood.
As you start to get deeper into planning, including your guest list, remember those happy moments. You might have to cut back on your guests. If you've sent out save the dates, but now have to 'rescind' the invite, that's OK! People will completely understand given the circumstances. And, honestly, if they don't understand, did you really want them celebrating your day anyway? Just as with any normal wedding planning, people's true colors and feelings for you and your future husband may come out.
Don't sweat the small stuff. We say this over and over, but it's especially important if you want to stay positive about all of the changes. If you have to change things around because a member of your bridal party is uncomfortable with the setting, that's OK. Everyone has been dealing with the pandemic in many different ways. They're level of comfort regarding large gatherings, masks, etc. are different. Unfortunately, there's no right or wrong way to feel. But there are guidelines – and no matter your or anyone's opinion of them – they are set for a reason.
And lastly, look to BOLI! Vent, cry, laugh and plan with fellow brides just like yourself! Ask for help, get recommendations, and most importantly – enjoy this time!
If things start to get tough for you again, take it all in stride. You are strong. You are resilient. You can get through this! You will have your beautiful, amazing, best day ever. If 2020 taught us anything, it's to appreciate the things we have and to take things day by day. Your wedding planning should go day by day. As things come up, you deal with them one by one. And pretty soon, your wedding day will arrive. And even if your photos are filled with masks and everyone has to dance in certain areas – it won't matter! It's your day, and it's going to be perfect. And all of those things will be an amazing story to tell your grandkids when they read about the pandemic in history books.