Whether you're engaged, newly married or married for 10 years, here's how you can keep Valentine's Day special.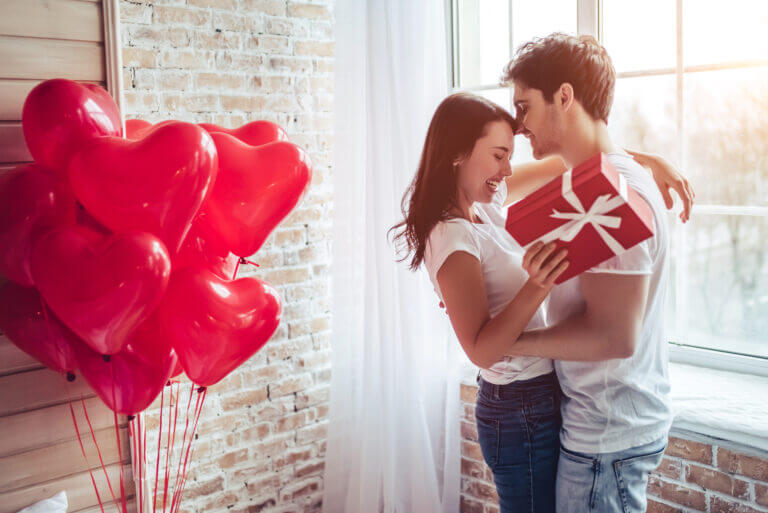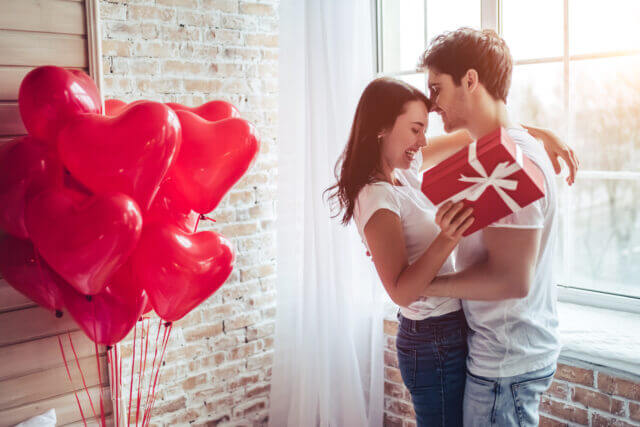 Valentine's Day. You either love it or hate it. No matter where you are in your relationship – engaged, newlyweds or married for a while now, sometimes Valentine's Day can get lost in the shuffle of everyday life. It's the kind of holiday that sneaks up on you during the cold winter months. But there are plenty of things to do to keep the spark alive on Valentine's Day. Here's how to keep Valentine's Day special – even after the wedding.
Put It On Your Calendar
If you're always on the go, sometimes you and your significant other could be like two ships passing in the night. Mark Valentine's Day on your calendar. Make sure there's no other plans that day or night so that the two of you can spend it together.
Make Dinner Together
Skip the restaurant reservations, stay in and make dinner together. It could be as simple as boiling pasta and a jar of sauce, or an elaborate three-course meal. Either way, cozying up in your kitchen is a great way to create memories and spend time together.
DIY Gifts
Save some money and make your own gifts for each other. Find things around your house. Make old-school cards with construction paper and markers. Bake a delicious treat.
Themed Gifts
Instead of trying to figure out what to get each other, pick a theme or a store and set a budget. For example, only spend $10 at the Dollar Tree; head to Target or Walmart and pick out each other's dinner outfits; Disney gifts; the movies, etc. The possibilities are endless, and could keep you laughing for years to come.
MORE: 5 unique Valentine's Day gifts for your fiancé
Pretend It's Your First Date
What better way to recreate that spark, then literally recreate it? Pretend like it's your first date. Introduce yourselves, talk about things to impress each other. Bonus points if you actually recreate your first date – where you went, maybe even what you wore, etc. The only difference? At the end of the date, there's no question if you're going home with each other.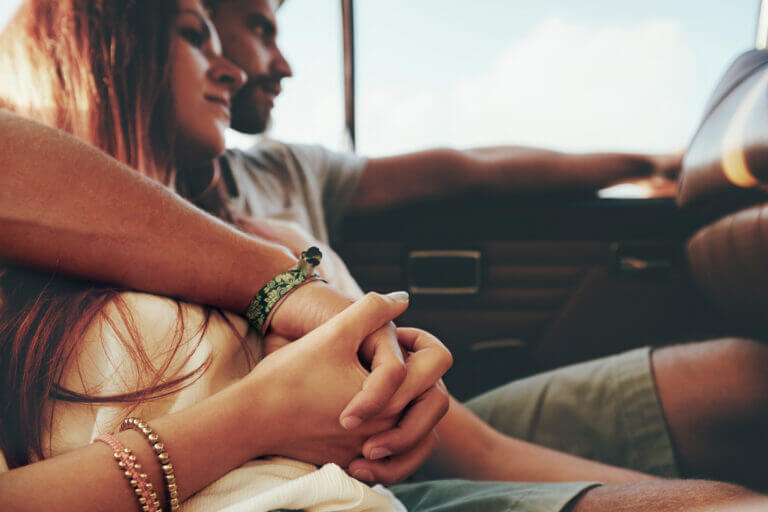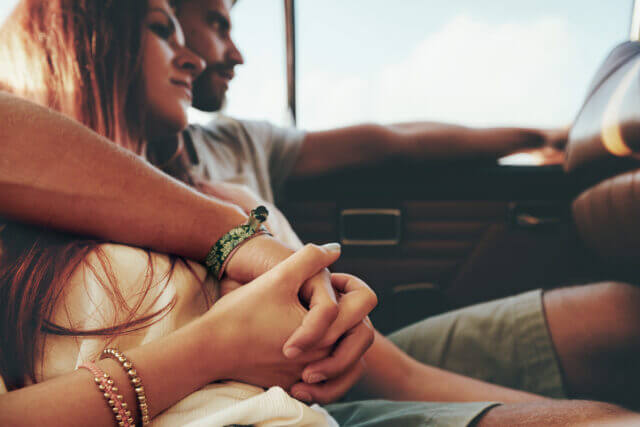 Get Active
If being romantic isn't your thing, why not do something different on Valentine's Day? Maybe hit up an ax throwing place, try a paint class or even take a gym class together. Just something that gets you out of the house. Even if it's just taking a walk around your neighborhood (weather permitting, of course).
Dress Up
It can be very easy to fall into that 'Netflix and chill' routine. You both come home from work, immediately change into sweats, eat dinner and watch TV on your couch. Ditch that routine! Whether you stay in and have dinner or go out, dress up! Put on your sexiest dress and heels. Keep the make-up on. Have him dig up a suit jacket. Dress to the nines – even if you just hang on the couch!
MORE: 7 great restaurants for Valentine's Day
Spice Up the Bedroom
Valentine's Day can be a great way to spice things up in the bedroom. Try a new position. Introduce toys. Wear some sexy lingerie. Leave the lights on. Just something different from your tried-and-true bedroom routine.
Unplug!
The best way to keep Valentine's Day special? Unplug from your devices for the night. Truly take a few hours to just focus on each other in whatever you do. Don't check your phones, answer work emails or post on social media. Trust us, we've all seen plenty of Valentine's Day photos over the years, we won't miss it if you don't post one this year.
The key to keeping Valentine's Day special – even after the wedding, is to make the time for each other. And make sure to express your expectations to each other as well. If you're really into Valentine's Day and want to do it up to the nines – think flowers, chocolates and a fancy restaurant, make sure you let your spouse know! And if it's really not a holiday for you, but you still want to do something special, let them know that too! Communication and making the time to spend together is really all you need for a great Valentine's Day.
Click here to get yourself the best Valentine's Day gift ever from the BOLI store.