Why setting spending limits doesn't have to mean sacrificing the day of your dreams.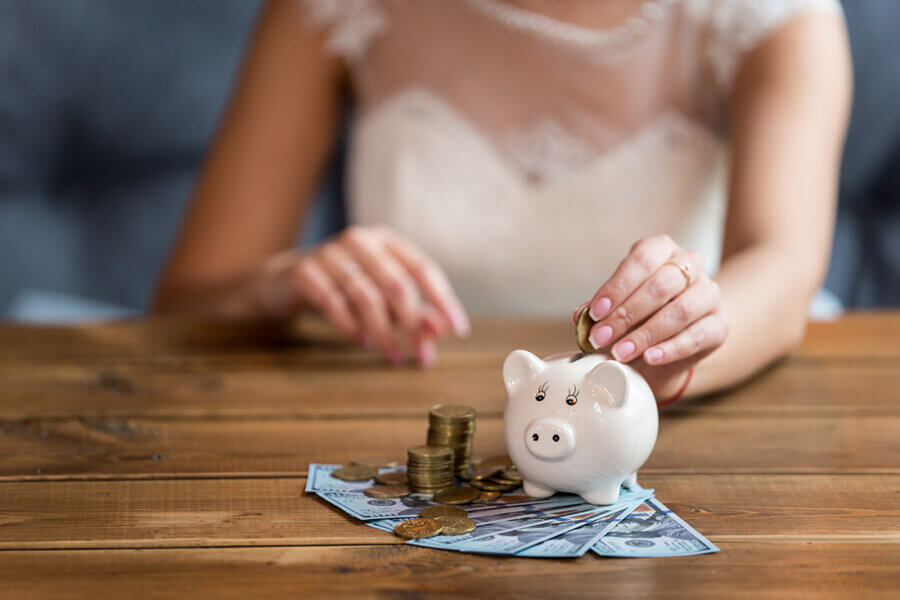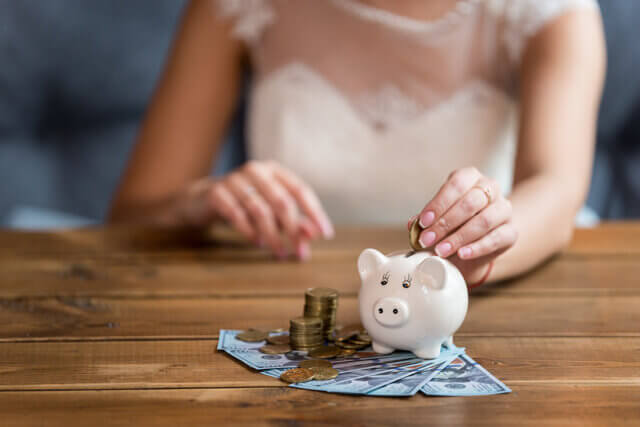 Ah, Long Island: where a single day could cost as much as a bachelor's degree. There's no denying that our weddings can be very big, very beautiful, and very expensive. With a booming wedding industry and lots of bells and whistles at our disposal, it's easy for our eyes to get bigger than our wallets. But with some thought, planning, and creativity, sticking to a budget doesn't have to mean compromising on your ideal day.
DECIDE WHAT'S IMPORTANT…
Sit down with your fiancé and identify the non-negotiables: A certain location? A specific date? The number of invited guests? A horse-drawn carriage and a brass band announcing your arrival? Whatever it may be, map out your perfect wedding with your partner and, together, figure out the elements that absolutely must be in place.
…THEN DECIDE WHAT'S NOT.
With your non-negotiables set, you can then start to find cost saving options within those components. For example, if your heart is set on a specific venue that's just slightly out of your range, consider a less popular day (like a Thursday, Friday, or Sunday) or an off-season date to lower your price per person. If you can't imagine anything but a Saturday wedding in July, open up your venue search to as many places as you can see to find the best price. Some venues even have the option of modified packages that can significantly lower your overall costs. You can apply this mentality to your other vendors as well- the DJ booth with all the uplighting looks so awesome, but if having a lot of fancy effects for the dance floor isn't super important to you, consider a more basic package. Budging on certain details can save you thousands of dollars, keep you well within your budget, and still allow you to have the wedding you've always wanted!
GET SPECIFIC.
"If you fail to plan, plan to fail." How annoying was it when our parents said this to us? But it was true (as evidenced by that science project senior year of high school). Unfortunately, it applies to your wedding budget as well. Without planning exactly what you want to spend on all aspects of your day, costs can go through the roof quickly and without your realizing it. First, decide the overall budget. From there, break it down pie chart style. How big of a slice does the florist get? How about the music? And the dress? The more important, non-negotiable elements you identified earlier can get a bigger slice of the pie. Do you research to determine the average pricing of the venues and vendors you're interested in, and see how they fit into your pie. Don't be afraid to shop around to find the best price.
Have your budget breakdown saved somewhere- either on your computer, in a spreadsheet, or handwritten on paper. Having a copy to reference makes it much easier to spend responsibly and according to your schedule.
SAVE YOUR PENNIES.
If you're planning on paying for some or all of your wedding yourself, take a look at how many weeks you have from now until the big day (or payment due dates) and create a savings schedule for yourself. For each payday you pass, take a certain amount and stick it away into your wedding fund. Even if you can't cover the cost of everything, you can focus on tackling smaller expenses this way (like tips for vendors or gifts for your bridal party).
DO IT YOURSELF.
Into crafting? Love to play around on Photoshop? Congrats! You may be able to save a ton of money by DIYing some of your wedding details. Hitting up your local craft store or favorite Pinterest page can be a gold mine of inspiration for DIY centerpieces, ceremony decorations, bouquets, invitations, place cards, table numbers, favors, card boxes- the possibilities are endless! If you're not so creatively inclined, ask a trusted crafty friend or family member for help and make something together. Besides saving a little cash that you can spend elsewhere, your DIY wedding projects can add a beautifully personal touch to your day.
DON'T BE AFRAID TO NEGOTIATE.
Some venues and vendors are strict on their prices, and some will work with you if you request it. But even if a venue or vendor is unwilling to negotiate their overall cost, many will throw in some extras for the big day. It never hurts to ask! The worst thing they can say is no.
NEVER FORGET THE BIG PICTURE.
It's easy to get caught up in the whirlwind of planning and possibilities that you forget the most important part: the love you have for your fiancé, the love surrounding you from family and friends, and the celebration of your future together. What makes a wedding beautiful is not the venue, the food, the decorations, or the dress. It's the love in the room. You will find that love anywhere you chose to get married, whether it's a rustic barn, or the courthouse, or your uncle's back yard, or a mansion in the mountains. And that's something that no amount of money in the world can buy.