Speaking with a couples therapist doesn't necessarily mean your relationship is in trouble.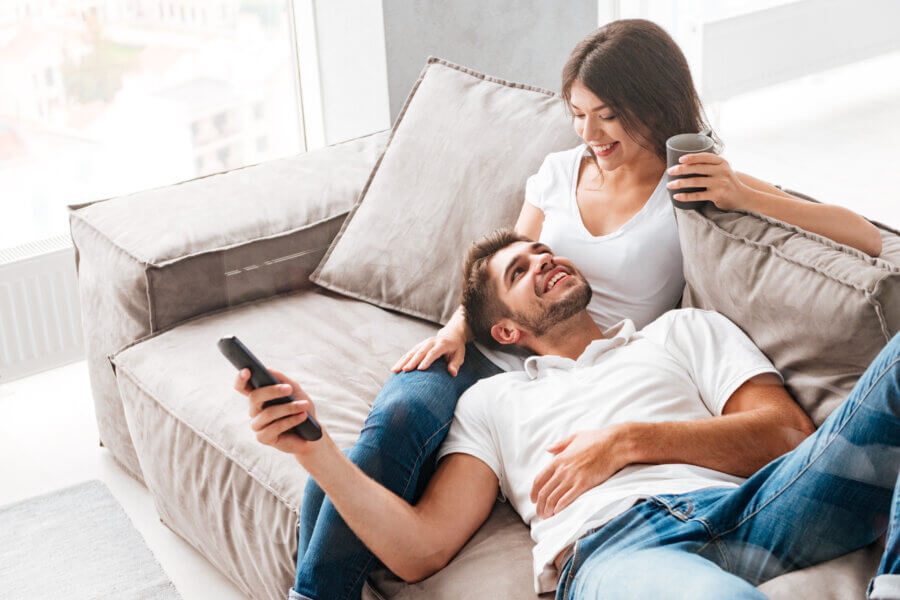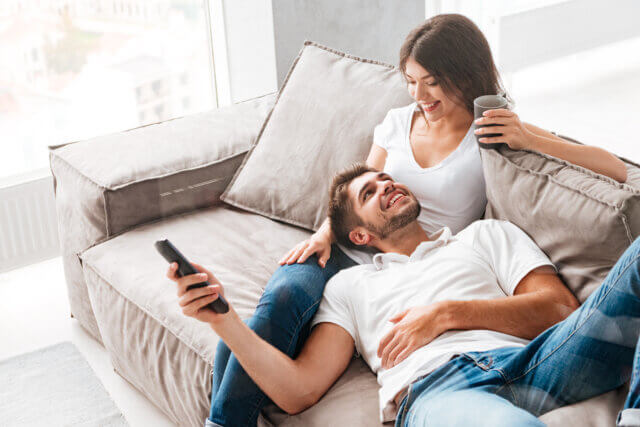 It's something that may be considered taboo, as oftentimes when couples seek counseling, it's a sign of bad things to come. But that is not necessarily true. The stress that goes on in your lives during wedding planning can be a lot for two people, and will definitely test your relationship. Speaking with a couples therapist could help strengthen the bond between you and your future spouse at a time when you both really need it. But is there a way to talk to your fiancé about couples counseling without causing a fight? Below are some tips on how to talk to your fiancé about couples counseling.
How to Initiate the Conversation
This could be tricky. But the right wording can go a long way. You know your significant other best, so you will know when the time is right to bring up counseling. Perhaps a quiet moment when you're both just relaxing. Or maybe when you're taking a drive. Remember to stay calm, especially if your significant other gets defensive. Make sure to talk about your feelings, or how you're feeling about something specific. Say something like, "I feel like we've been a bit disconnected due to the craziness of the wedding planning. I feel like speaking with a couples counselor could get us back on the right track, and help us to refocus on us and our relationship." The key is to make sure you're not pointing fingers. And focus on strengthening your relationship.
MORE: 7 Ways to Save For Your Wedding
Finding a Therapist
Finding a therapist could be hard, but there are plenty of resources out there. You could just do a search on your health insurance's website for a therapist near you. You could also use the search bar in the Brides of Long Island Facebook group to see if there are any recommendations. Ask a close relative or friend who you trust to see if they know anyone. Or just search Google. If there's something specific you want to work on in your relationship, search for those keywords when you look for a therapist. Make sure to check their credentials. See if there are any online reviews you can read (just as you would with any doctor!)
Upon your consultation or first session, interview your therapist! Ask them questions to see if they are the right fit. After a few sessions, check in with your fiancé. Make sure that you both feel comfortable with the therapist before you go to another session. If either of you is uncomfortable with the therapist, take the time to search for another one together.
Laying Ground Rules
Before you see a couples counselor with your fiancé, discuss what you expect. Lay some ground rules. For example, if your therapist gives you 'homework,' make sure you're both committed to do it. Another thing to bring up would be to not interrupt each other during the sessions. Really take the time to listen to your partner and hear them. Don't get defensive. And take it seriously. If you or your partner is opening up about their feelings, it's important that you both listen to each other without judgment.
MORE: Why I'm not changing my last name
Applying It in Real Life
After your sessions, make sure to apply what you've talked about in real life. Perhaps your fiancé says they'd like to do more activities together or start a hobby with you. Do it! Or at least try it! The whole point of therapy is to work on your relationship together to make it stronger.
There is a lot of give and take in relationships, and seeing a couples therapist before you walk down the aisle and say 'I do' could help you to understand each other even more. It might seem scary, but remember, just because you're seeing a couples therapist doesn't mean that your relationship is in trouble. Sometimes it's good to check in with each other and have a third impartial party offer ways to stay a strong, committed couple. And if you are having some relationship issues, a therapist will be able to help you work through them.