The wedding industry took a hit with COVID-19, including this well known wedding boutique shop.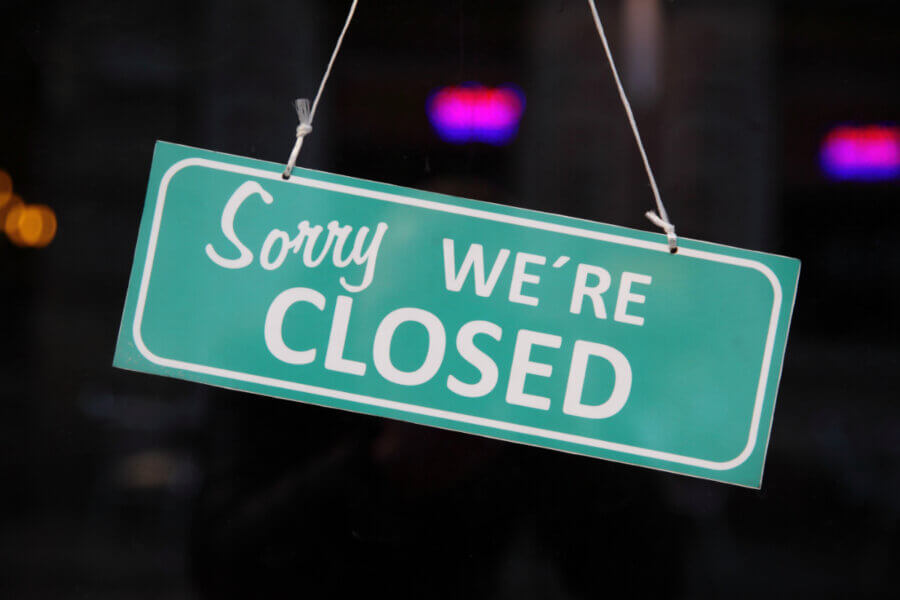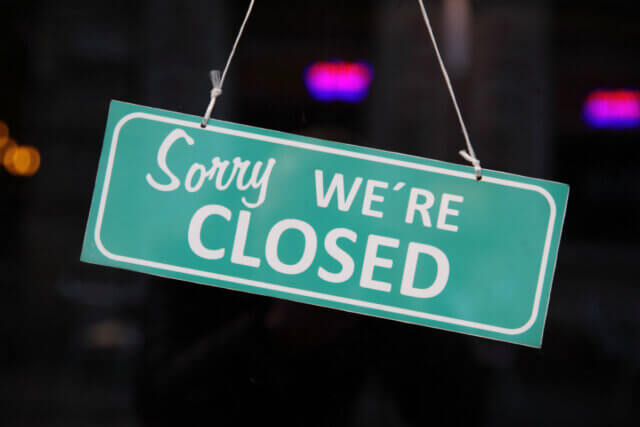 As COVID-19 put lives on hold in 2020, it struck the wedding industry especially hard. From venues and vendors, to the boutique shop in Bohemia that many brides have come to rely on. Wedding Warehouse  will be closing at the end of July.
Wedding Warehouse owner and Brides of Long Island founder Heather Cunningham was forced to close her doors with the rest of non-essential shops on Long Island in March. With a wedding industry on hold and a closed shop, Cunningham had to make a tough and devastating decision to close permanently. "It truly breaks my heart as I know so many of our customers have enjoyed our store and our services," she says.
Wedding Warehouse opened on Dec. 2, 2017 in a small storefront on the service road of Sunrise Highway. Cunningham opened it a few months after her own wedding – as through BOLI, she realized she wasn't the only one looking to repurpose some of her wedding items. From her time cultivating BOLI, Cunningham wanted to have a place where brides could come together to not only shop for their wedding décor and accessories, but also sell gently used items from their own weddings. "I felt Long Island, of all places, needed a store that sold these sought-after items that only Etsy and Pinterest dreams were made of," she says.
When the space next to the shop became vacant, Cunningham knocked down the wall, and the store doubled in size. And inside the shop, brides could find everything they are looking for to create the wedding of their dreams. From custom signage, beautiful hairpieces, jewelry and gently used décor items, to fun apparel and gifts for brides, grooms and bridal parties, Wedding Warehouse had it all. The most popular items? The Cambridge hairpiece and custom signs by their fantastic artist Dana. According to Cunningham, Dana brought many brides' visions and ideas to life.
Her favorite part about owning the shop? Being able to meet brides face to face. Whether they are BOLI members or just heard about the store through friends, Cunningham is always there to help out with shopping or wedding-related questions or concerns. "I would sit and talk to my brides for hours if they needed me to," says Cunningham. "And being able to help them really made it all worth it for me."
Don't worry BOLI friends, Heather Cunningham is not going anywhere! Once the shop closes, and she says her good-byes to her amazing staff, she plans to put her full attention to the Brides of Long Island organization and brand. As the founder, the group has had her heart from day one, she says. She adds that she will always be a supporter and mentor for her brides. "I have big ideas and goals, and know in my heart that when one door closes, another one opens."
Wedding Warehouse will be closing its doors for good at the end of July. Custom signs can be ordered through July, and Dana will work from her home after the shop closes. Starting July 6, Cunningham says the entire store will be 40% off. Hours of operation will be Monday through Saturday 11:00 – 7:00.