The famed designer debuted dramatic designs with a vibrant New York Bridal Fashion Week show. 
A grandiose hall, an energetic band, and an opulent vibe provided the backdrop to a long-awaited premiere.  
On October 14th, acclaimed designer Pnina Tornai debuted "Mariages," an innovative collection of bridal and eveningwear that, at moments, drew literal gasps and cheers from the audience.
"Mariages (Weddings) marks my return to the runway after the challenges of the past three years – and the return of big weddings after countless cancellations and postponements," Tornai said in a program statement. "It is an incredible privilege to be able to bring together the people we love most for grand celebrations of love and commitment, and one we cannot take for granted."
Lavishly detailed body suits, exquisite tulle A-length gowns, and lacy floral appliqués populated the runway as industry and media guests snapped photos, sipped champagne, and made note of the collections' delicately feminine details. 
The most stunning look of the evening came with the show's finale – an all-black, sequined minidress with a sheer glitter guipure net bodice, draped wrap skirt and side bow train detail. 
In attendance were key members of the Brides of Long Island staff, led by founder Heather Cunningham – who was seated front row for the runway presentation, along with Real Housewives of New Jersey star Danielle Cabral, "Miss World" Alissa Anderegg, Dancing With The Stars' Brylee Ivers, and fitness influencer Ellen Decker. 
"Pnina Tornai has a name and a reputation that few in this industry can match," Cunningham said. "This collection – and this runway show – is a true representation of Pnina's immense talents and abilities, and I'm genuinely excited for our brides who will wear her designs." 
"With my Mariages couture collection, I want to showcase the beautiful Pnina world – the ultimate wedding, with all the beautiful things I have designed for my brides," Tornai continued. "From stunning gowns to short reception dresses, from veils and jewelry to elegant shoes and enviable bridal party looks – I want my Pnina brides to be the most gorgeous versions of themselves from head to toe."
The show, presented by Tornai, Kleinfeld Bridal, and Sophisticated Weddings magazine, was held in the elegant and historic Manhattan venue Capitale. Cocktails flowed, string quartets played, and hors d'oeuvres were passed as attendees waited for the runway presentation to commence.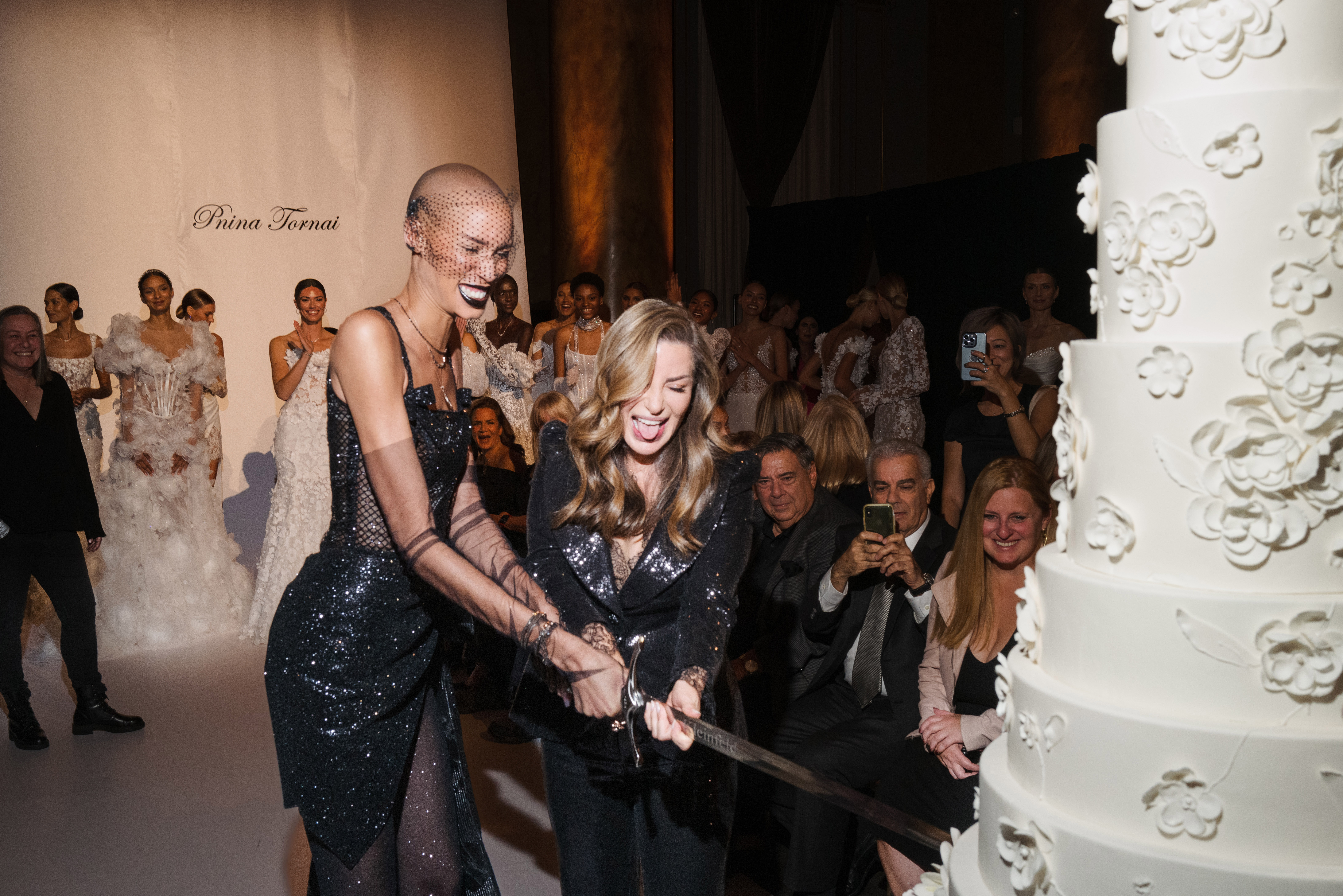 After the show, guests were treated to a lively performance by Soulsystem Orchestras, an array of delectable desserts, and the chance to speak with Kleinfeld president Mara Urshel, Kleinfeld CEO Ronnie Rothstein – and even Tornai herself. The gracious designer posed for pictures and shared her ideas and inspiration with attendees. 
Sponsors for the event included Jared, Naturalizer, E2M Fitness, and Florida's Paradise Coast. Flooring and staging was provided by New Image Dance Floor and Royal Backdrops (a BOLI preferred vendor).   
Images for this article provided by Andy Nasta, an international photographer recently named one of the top 50 Wedding Photographers in the world.