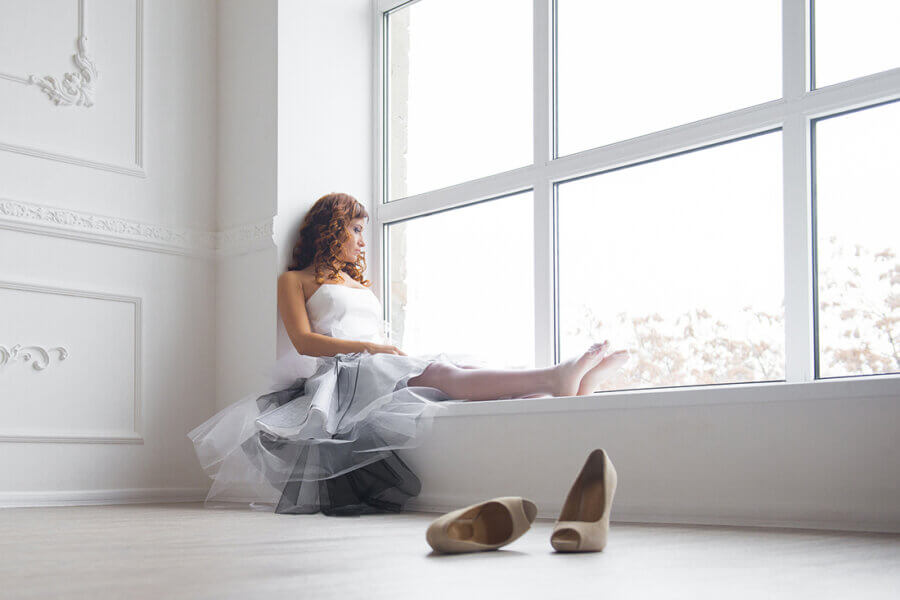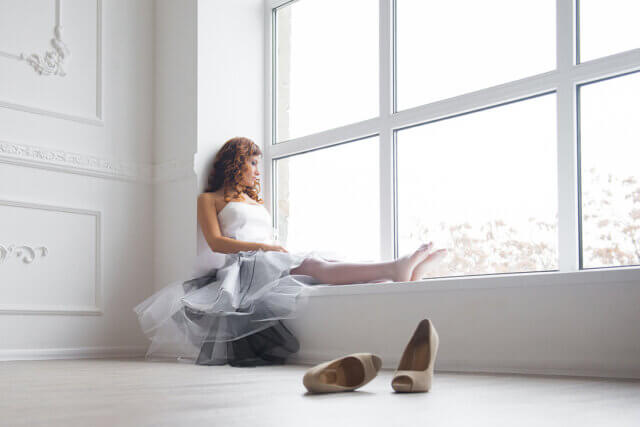 Yes, this is a thing and no, you aren't alone
In the months, weeks, and days leading up to my wedding, I remember saying to my now husband that I was most excited about coming home from our honeymoon and settling into our new life together. We had just closed on our first home together two weeks before our wedding and were waiting to move in with one another until we were officially husband and wife. Yes, I was beyond excited for our much anticipated wedding day, but I was more so looking forward to living life with my new husband and the daily routines we were going to create with each other.
On the last night of our honeymoon I cried. I wasn't ready to leave the beautiful island we were vacationing on, nor was I ready to leave this chapter in our lives. All of a sudden I wanted a time machine to relive the last few weeks. I was so stressed just before the wedding with all the final details that I couldn't wait for it all to be over. Now that it was, I wondered why I ever felt that way. Once we officially moved into our home and settled into our new normal, part of me was pretty depressed and I couldn't understand why.
I had been on a high for so long leading up to the wedding day, and now it was pretty difficult to settle back into normalcy. It started to dawn on me that a huge, very fun phase of my life had just ended. I suddenly had a lot of free time that I definitely did not have before the wedding and I missed all of the excitement. For months there was so much anticipation and buildup. From my bachelorette party, to my bridal shower, to wedding talk 24/7, and for someone who hates being the center of attention, I have to admit I actually loved the attention of being a soon-to-be-Mrs. I thought I must be crazy because suddenly I felt envious of friends who were just engaged. I wanted that fun time in my life back, even the stressful parts that I swore I would never miss! I thought about what Monica Geller from FRIENDS said to her new husband Chandler Bing, "I'll never be a bride again, now I'm just someone's wife." Don't get me wrong, of course I was beyond happy to finally be married to my best friend, and I loved living life with my husband, but that didn't make me any less nostalgic for the very special season of life we just walked through.
If you experience the post-wedding blues, take it from someone who has been there that it is completely normal. It is ok to miss venue searching and dress shopping and cake tasting with your fiancé. It is ok to miss your wedding day and to cry when you think about how the night flew by. Before you know it, your focus will shift and you will no longer be sad for what is over, but exited to have had a beautiful wedding which represents the beginning of your new life together. For me, I began to realize that we had these beautiful memories to cherish for the rest of our lives, and that fact alone made me feel even sillier for being so upset that it was over! I realized that one day years from now I would look back and miss the newlywed days, the days I was currently living. I didn't want to take those precious days for granted and I wanted to be fully present in them.
After your wedding day is over, a simple tip to avoid the post-wedding blues is to find a new goal to work towards with your spouse such as saving up to move, or redecorating a room in your home. Giving yourselves something new to get excited over and look forward to will help mark your transition as newlyweds. Take comfort in knowing that you have a whole lifetime of amazing things to come that you get to experience with your spouse, so move forward and make new memories as a married couple!