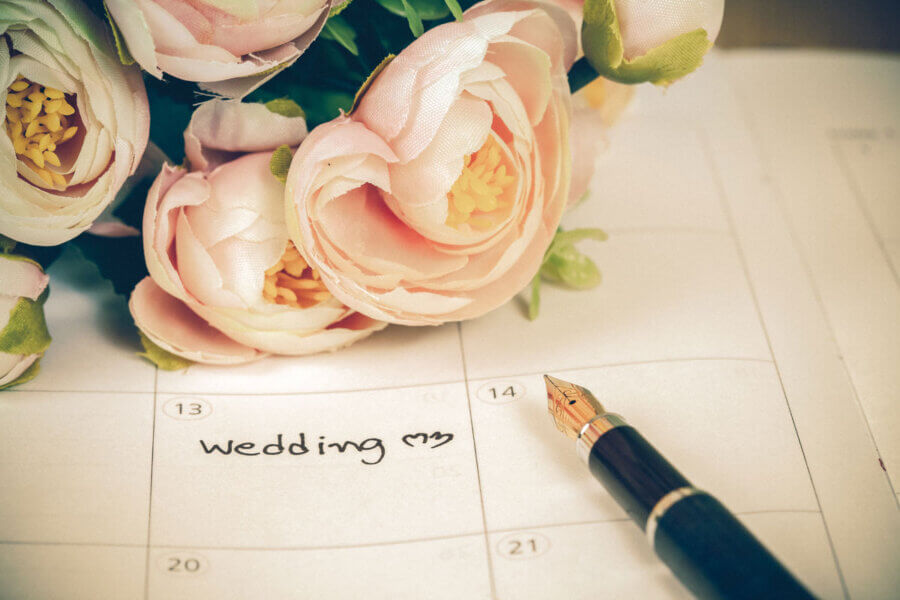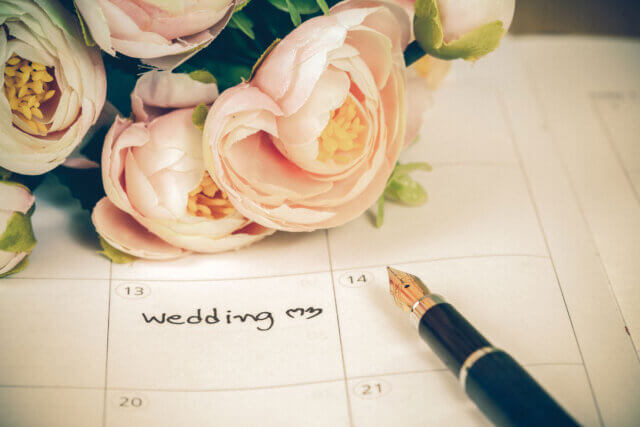 Here's a step-by-step step guide to adjusting your plans
Dealing with a pandemic is difficult. Having to postpone your wedding because of a pandemic is devastating. Our hearts go out to all of the brides and grooms having to push their wedding off due to COVID-19, or those currently living in limbo who are not sure if they should postpone or wait it out and hope for the best. This is certainly not the kind of headspace anyone wants to be in leading up to what should be the happiest time in your life. Both emotionally and logistically, this is a very tough and challenging situation to navigate. We would like to offer step-by-step advice for brides and grooms to help make this uncertain time a little easier.
1. Don't cancel, postpone.
Cancelling all together means you run the risk of losing all of the money that you have already invested in your wedding. Start by checking with your venue for a new date. If you decide to go with a later date, be sure to ask your venue their policy on applying your already made payments to the new, mutually agreed-upon date. Also be sure to check that the payment schedule agreed-upon in your original contract will still apply.
2. When picking a new date, be flexible.
We all know how quickly wedding venues book up, especially on Long Island. Unfortunately, because of this, you may be limited when it comes to finding a new date that works for you, especially this year. Be open to tying the knot on a Thursday evening or a Sunday afternoon as opposed to a Friday or Saturday night. Also consider moving your date to an offseason month. Both of these options will help increase the likelihood of your venue and vendors being able to accommodate your new date. If these options don't work for you, consider moving your date to next year or the year after. The Brightside of this is that your top vendors may have even more availability further out into the future, and you can still get married in your preferred season and on your ideal day of the week. And remember, don't wait too long to postpone. There are many other couples in your shoes, too.
3. Call all of your vendors.
As soon as you lock in that new date, don't waste any time and call your vendors! Check their availability for your postponed date, and ask them the same questions you asked your venue regarding your payment plans. In a perfect world, all of your vendors will be able to accommodate your new date, but be prepared that some may already be booked. Luckily for us BOLI's, we have the best resource to find vendors, and that's suggestions from other brides. There are tons of makeup artists, photographers, and DJ's in our area. Don't waste any time in researching and finding someone new!
4. Inform your guests ASAP.
Especially for those out-of-town family and friends, it's important to let your guests know about your new date as soon as possible so they can rebook their travel and hotel accommodations. For those with long guest lists, this probably seems like a daunting task. Recruit your family or bridal party to help. Whether the news comes via a phone call, and email, or an announcement on social media and your wedding website. Also consider sending a new save-the-date to reflect your new details. Check with your paper vendor as some are offering a "Change of Date" package.
5. Be bummed, it's ok
Now that you have successfully postponed your wedding date, allow yourself to be bummed out. It is perfectly ok to cry over this change of plans. This is a major life event, one that you and your fiancé have likely been planning and counting down for a while. To suddenly have to wait even longer is totally unfair, especially when all you want is to marry the person you love. Remember that this is an unprecedented event that no one could have anticipated. It is normal to be down in the dumps, but don't live there for too long. You have something really special to look forward to.
Whenever your new wedding date rolls around, you and your brand new spouse will have SO much to celebrate. The day will be that much sweeter knowing that together you both walked through a very challenging time that hopefully made your relationship even stronger. Once that knot is tied, nothing else will matter and the emotional rollercoaster you are on now will be nothing but a distant memory (and quite the story to tell your future kids if you choose to have them!) This moment in time will come to an end, and when it does we will all come together and share in special moments with a better understanding of what life is all about. We wish you all the best of luck. Stay safe, and stay healthy, BOLI!