Ideas to help manage the emotions from postponing your big day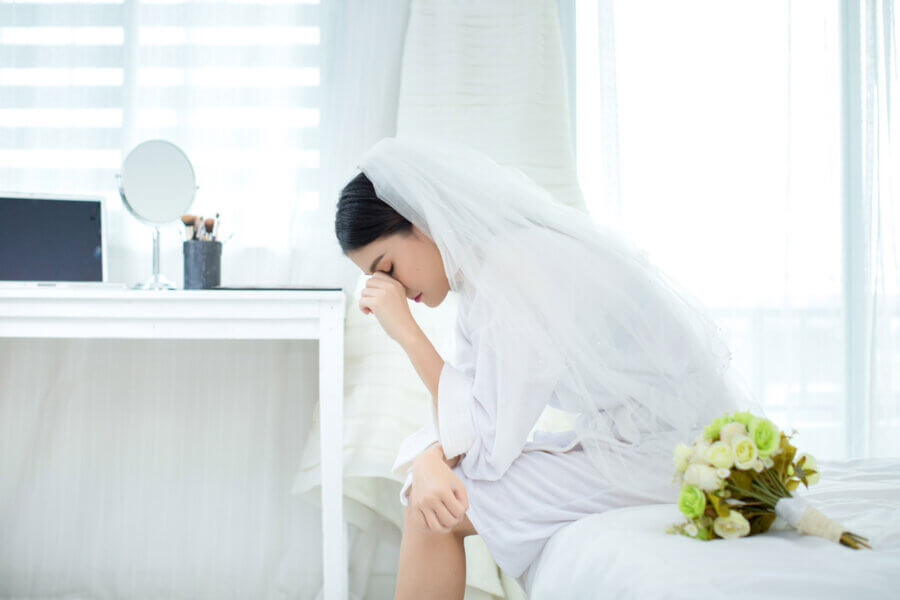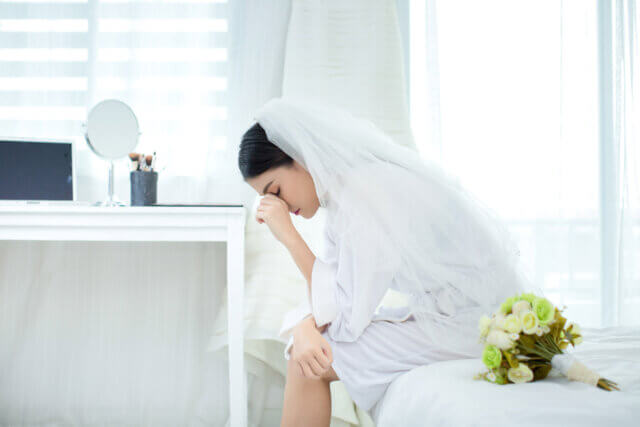 The beginning of 2020 was supposed to be one of the best and most memorable times in your life: your wedding. The excitement of planning, the joy of bachelorette parties and bridal showers, and the beauty of ceremonies were all things that you had been looking forward to for months and years, maybe for your entire life. None of us could have anticipated that a global pandemic would bring that excitement, joy, and beauty to a grinding halt. Now that New York is "on pause" and most of us are quarantined to our homes, you may be dealing with a lot of feelings ranging from heartbreak to anger to fear. Here are some ideas on managing those emotions, and some ways to keep yourself occupied while waiting for life to return to normal.
It's okay to be sad…
This is an incredibly stressful, traumatic, and scary time for everyone. We are worried about the health and safety of our family and friends. We may have even tragically lost someone we love. Many of us are out of work or concerned about our financial futures as well. The big picture of this pandemic is scary with wide-ranging, lifelong effects. However, that doesn't mean that you don't have the right to grieve your wedding day. It's one of the most important and meaningful days of your life, takes months and years to plan, and costs thousands of dollars to pull off. It's a huge loss, both emotionally and financially, to have to postpone or cancel your wedding. So let yourself be sad. Yes, there are bigger, more terrifying circumstances in the world right now, but that doesn't mean there isn't any space to be upset about something that means so much to you.
..but keep your empathy for others, too
BOLI members who've already tied the knot can attest- no one will care about your wedding the way you do. That applies to normal circumstances, and doubly for the crazy situation we're in right now. Try to remember this if you're feeling angry that friends or bridesmaids don't seem as upset about your wedding postponement as you do. They may be dealing with illness themselves or in their families, loss of their jobs, or their own anxieties and emotions about what's going on. If you haven't heard from a loved one in awhile, reach out and ask how they're doing. Your conversation may be just the thing you both needed!
List the plus sides to rescheduling your wedding
It might be tough to do, and things may seem like one big ball of "negative" right now, but try to highlight some positives to rescheduling your big day. Maybe choosing a new date will mean your aunt in Florida can now attend. Maybe postponing means you'll have more time to save money, and you can spring for those cocktail hour musicians who didn't fit in your budget before. Maybe it means a dream vendor who was previously booked has availability on your new day. Maybe it gives you more freedom to think about the wedding you really want, and now you'll have the flexibility to make changes to your original plans. Focus on what postponing your wedding will allow you to do, instead of what it's taking away.
Plan virtual activities with your bridal party
Just because we're social distancing doesn't mean we can't see each other! Platforms like FaceTime, Zoom, and Google Hangouts allow us to be together while in the comfort and safety of our own homes. You can even use apps like House Party to play fun games or Netflix Party to host a movie night. So get in the bridesmaids group chat and set up a virtual happy hour! You're sure to have enough Grey Goose after raiding that liquor store before you found out it was an essential business. (Guilty).
Work on a DIY project for your wedding
A quick stroll on Pinterest will yield a dozen cute, easy, and fun projects you can undertake while you're staying in. There's even a BOLI Blog devoted to the subject! Besides giving your wedding a unique and personal touch, DIY projects can save you some money that can be spent elsewhere in your budget. Recruit your fiance (if you live together) and make it a couples activity!
Have an at-home spa day
Take a break from the stress of calling your vendors and designing postponement cards on Minted. Make yourself some herbal tea, pull out that nice bubble bath you got as a birthday gift, and have Alexa cue up your favorite album. It's important to step away and recharge your batteries, both physically and mentally- it clears our heads and helps us to put things in perspective. You can even take up a meditation practice by downloading apps like Calm or Headspace.
Reach out
We're in unprecedented territory right now, constantly bombarded with headlines and stories about illness and suffering. It helps to talk it out with friends and fiances, but these insane circumstances can dredge up a lot of emotions or maladaptive behaviors we thought were things of the past. Governor Cuomo has set up the COVID-19 Emotional Support Hotline, staffed by trained mental health professionals. If you don't already have someone you can call, and you feel as if the above suggestions just aren't cutting it, there's help available. That number is 1-844-863-9314.