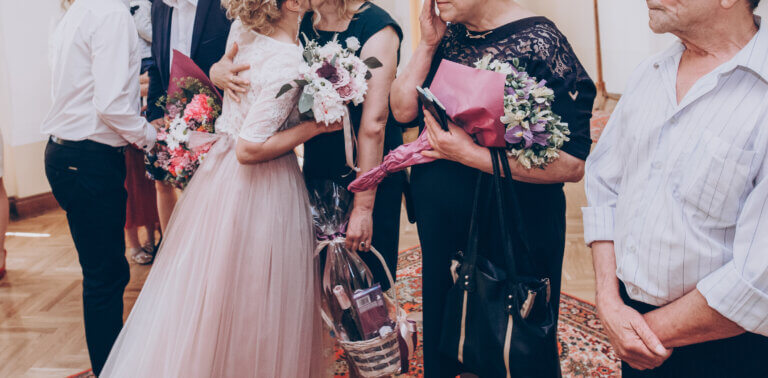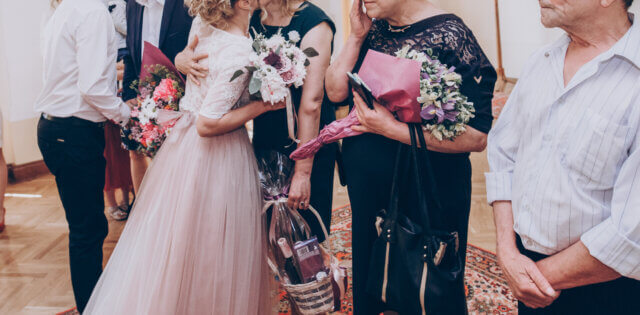 Whether they are paying for your wedding or not, here are some gift ideas for your parents.
When it comes time for gift giving, don't forget to add your parents on that list. Whether they are paying for or contributing to your wedding or not, it's important to remember to include them on your big day. But sometimes, getting gifts for your parents may leave you stumped. We've come up with some gift ideas that are great ways to say thank you.
Something for the Home
Next time you're at your parents' house (or houses), see if there is anything they need. An appliance? Something for the bedroom – think sheets, towels, comforter. What about their backyard? Does dad like to grill? What about a nice grilling tool set. You can be very practical with this idea. And the sky is really the limit here.
Something Sentimental
Photo albums. You can get creative here. Rummage through your childhood photos and put together an album through the years. Or wait until your wedding photos are in (think IOU when handing out gifts), and create parent albums, customized for each set of your parents.
Another idea along the lines of photos could be a side-by-side frame of both you and your now-husband and your parents on your wedding days.
Something engraved. For mom, think a piece of jewelry, a blanket or a pillow. For dad, maybe a tie or handkerchief. A tie tack or cufflinks work too.
Something for Their Hobbies
What are some things your parents are into? Dad love golf? Anything golf-related – balls, tees, an engraved towel or bag. Or maybe he needs a new club. Mom love to knit or sew, get her some yarn or maybe a new sewing machine.
An Experience
Do they love to go out to eat? Get a gift card that will fully pay for their entire dinner at their favorite restaurant. They like the theater? Get them tickets to dinner and a show. Same goes for a concert of their favorite artist. Or maybe they need a quick getaway for a weekend? You can pay for a hotel or trip in the area.
A Subscription
Think wine of the month club. Cheese of the month. Plant of the month. Whatever they love, this is the gift that keeps on giving. 
Something for the Wedding Day
Pay for your mom's wedding dress. Not only will you have fun shopping together, but if you surprise her with paying for it, it will make the experience even more special. Same goes for your dad. Maybe he needs a new suit or a new pair of fancy shoes.
Pay for their ride to and from the wedding. Maybe get them their own town car or limo. This way they don't have to worry about getting there and back.
You know your parents best. We know it can be tough to get them presents – most have all they want already! But we know whatever you decide will be perfect and guaranteed to make them happy.