These fun ideas are sure to impress your guests during cocktail hour.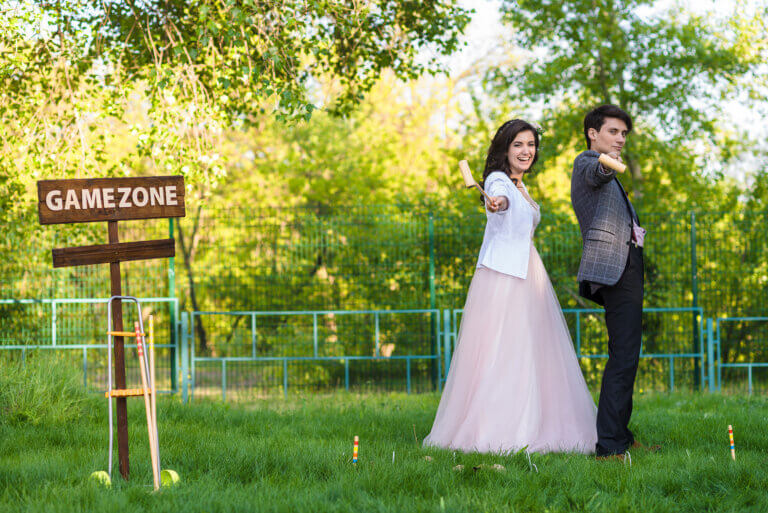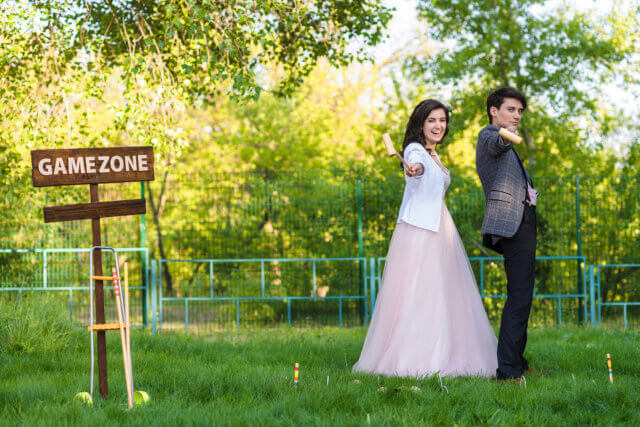 You're already planning the most epic wedding of the year. So, why not take cocktail hour up a notch? If you're scratching your brain trying to think of fun, unique entertainment options for your cocktail hour, Brides of Long Island has you covered. These 10 unique entertainment options are sure to impress your guests.
1 – Aerialists
These impressive artists can twirl, hang, flip and much more – all up in the air. Your guests will be amazed at these talented individuals. Bonus points if you have them pouring something like champagne as they hang upside down.
2 – Drag Queens
Have them walk around, pass h'orderves or perform in a separate area. Make them part of the wedding too! Have them come out into the reception and join your guests on the dance floor! Everyone will be sure to be having a blast.
3 – Standup Comedians
Instead of the usual easy listening music in the background, have a standup comedian perform at your cocktail hour. Just let them know if there are any jokes they should steer away from.
MORE: 10 Alternatives to a Traditional Guest Book
4 – Dueling Pianos
This is a fun one! You have great entertainment with music – all while having them joke around. Plus, it keeps your guests involved by having them request songs!
5 – Game Stations
This is a great option for those brides looking for unique entertainment but who are also on a budget. The sky's the limit with game stations. You could set up some video games, board games or go bigger with bocce ball, mini golf, giant Jenga and so much more!
6 – Live Artists or Cartoonists
This could be a good option if you're also stumped on favors. Having a live artist or cartoonish available for guests is a great way to let them take home a fun keepsake.
7 – School Band/Chorus/Orchestra
This is a great option for teachers looking to bring their students to their wedding.. Or maybe you met your future spouse in school. Or maybe you just have a lot of school spirit. Whatever the reason, having a school band, chorus or orchestra perform at your cocktail hour is a fun way to entertain your guests.
MORE: 5 Unique Party Favors Your Guests Will LOVE
8 – Fake Tattoos (Personalized)
These are fun for guests. Set up a station with paper towels, water and temporary tattoos. (You could also hire someone to apply them for guests too). Bonus points if you have fun, personalized tattoos to commemorate the day.
9 – Scavenger Hunt
This can be as simple or as elaborate as you want. Provide your guests with a list of things to look out for. Incorporate your food stations to keep it simple. Or hide things around your venue for an elaborate hunt! Again, a great option in lieu of favors.
10 – Magician
Hear us out on this one! Magicians aren't just for kids. Have a space for them to perform simple magic tricks to wow your guys.
Click here to see BOLI's list of preferred vendors to add some fun to your wedding too!
Just remember, however you decide to up your cocktail hour game will be sure to impress your guests.