Staying at a hotel the night before your wedding? Make sure you have these items in your overnight bag.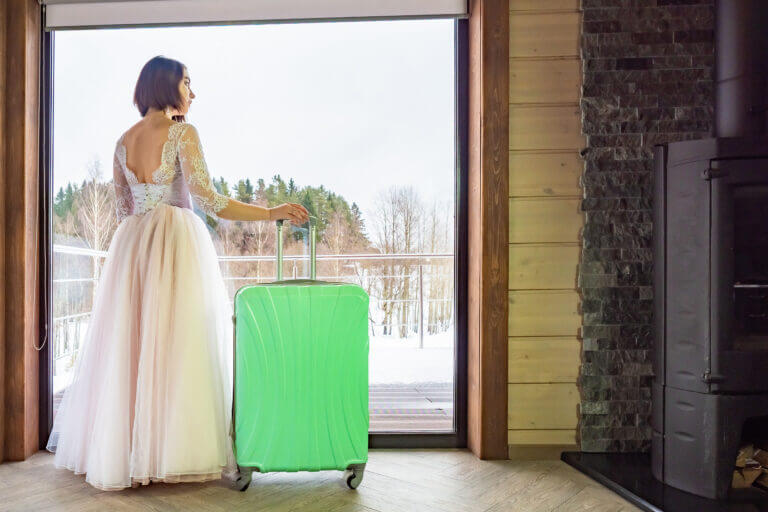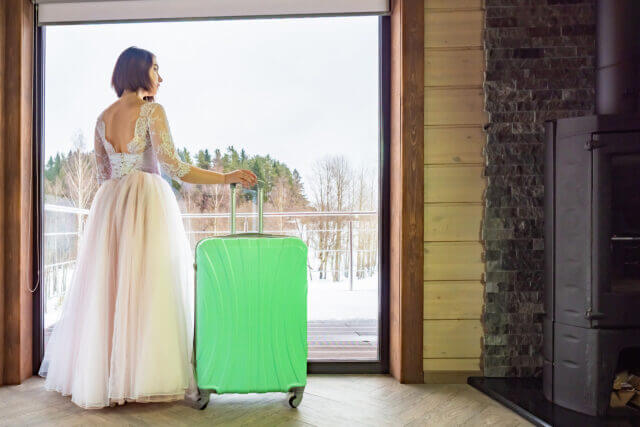 As if you don't have enough to worry about the few days leading up to your wedding – If you're staying in a hotel the night before the big day, you need to worry about packing!! Stay calm BOLIs! We got you. From your normal toiletries to things like contracts and money for tips – below are 29 items to pack for your night before the wedding bag.
Normal Overnight Items
Birth Control
Toiletries (shampoo/toothpaste/deodorant/face wash/etc.)
Pajamas
Extra underwear
Slippers or flip flops
Change of clothes – especially if staying over on your wedding night too
Phone chargers
MORE: The importance of an unplugged ceremony
Wedding Stuff
Dress
Shoes
Veil
Undergarments
Jewelry
Makeup/Hair stuff (if doing your own)
Getting ready stuff for your (and your bridal party), ie. robes, button down shirt, etc.
Honeymoon items – if staying over on your wedding night too
*These items you may want to assign or give to a bridesmaid or groomsman so you don't need to pack them.
Rings
Marriage license
Money (for tips, any outstanding payments, etc)
Copy of any contracts (just in case)
MORE: From Traditional to Non-Traditional: 10 Something Borrowed Ideas
Emergency Kit
*This should go with you to your venue!
Tampons/pads
Lipstick/Chapstick
Makeup/hair brush
Hair spray
Sunglasses
Band-aids
Advil/Medicine
Deodorant
Change of clothes
Flip flops or spare pair of comfortable shoes
MORE: 6 Reasons Why You Should Hire a Wedding Planner
And don't worry if you forget something! It's your wedding day. The hotel will probably have whatever you need. Or one of your bridesmaids will be happy to get something for you. It's important not to stress over the little things like if you remembered to pack something in your wedding bag.
Don't forget to pack whatever you buy at the BOLI store!