Your photos will help you to remember one of the best days of your life! Here are 40 questions to ask when choosing your photographer – one of the most important vendors you'll hire.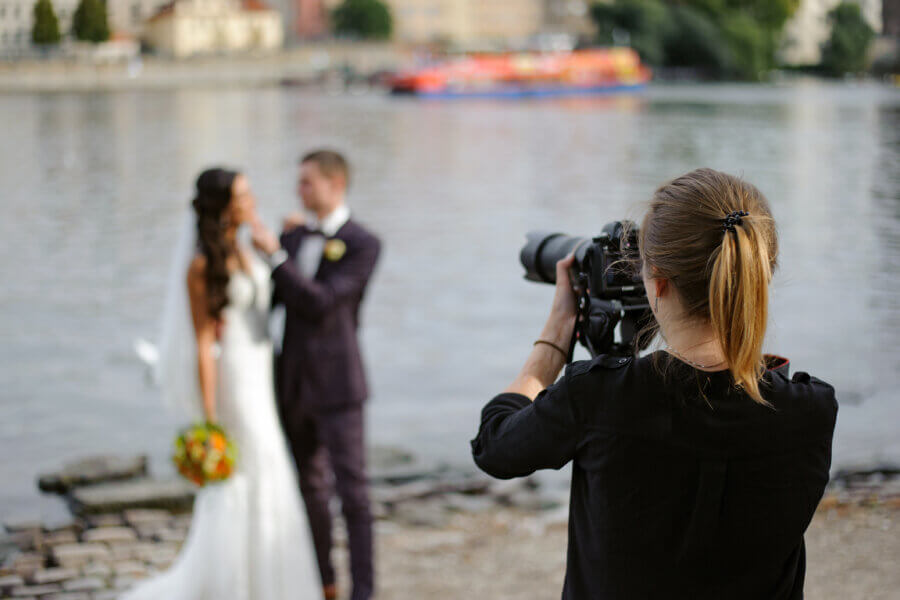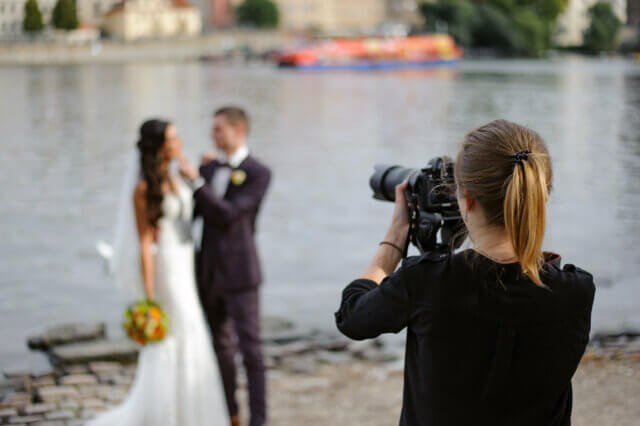 As a Bride of Long Island, you'll be interviewing a ton of vendors for your big day. From florists to DJs to hair and makeup artists, you'll want to make sure you're in good hands. But one of the most crucial members of your wedding day team is your photographer. Think about it – they're in charge of capturing all the beautiful details of your wedding, providing images you'll use to remember your day forever! Choosing a photographer who meshes with your style, your vibe, and your budget is key, so be sure to get all of the information you can. Here are 40 questions to ask when choosing your photographer.
History and Background:
How long have you been shooting weddings? How long has your studio been established?
Can we see a gallery of recent weddings that you've shot?
How many weddings have you shot?
Have you shot a wedding at our venue before? Can I see some photos from that day?
Have you worked with other vendors on our team (if you've decided on those already)?
What's the biggest wedding you've shot? What's the smallest wedding you've shot? (Compare this with your guest list. If the biggest they've shot is 50 and you're expecting 200, that might be something to think about. Same thing for the alternative – if the smallest they've shot is 150 and you're expecting 25, you might want to look at their galleries more closely to see how they capture details).
Have you worked with other studios previously? 
Schedule and availability:
Are you available on my date? Is someone else on your team available on my date? If someone else is available, can I meet with them prior to the wedding?
If I schedule with one photographer and an emergency pops up, is there a back-up photographer to take their place? Can I meet with them prior to the wedding?
 How many photographers will be shooting the wedding? Will you (or the photographer assigned) have an assistant that day? How many assistants?
Can I hire a second photographer? How much does that add on to the price?
How many other weddings will you be shooting around my date?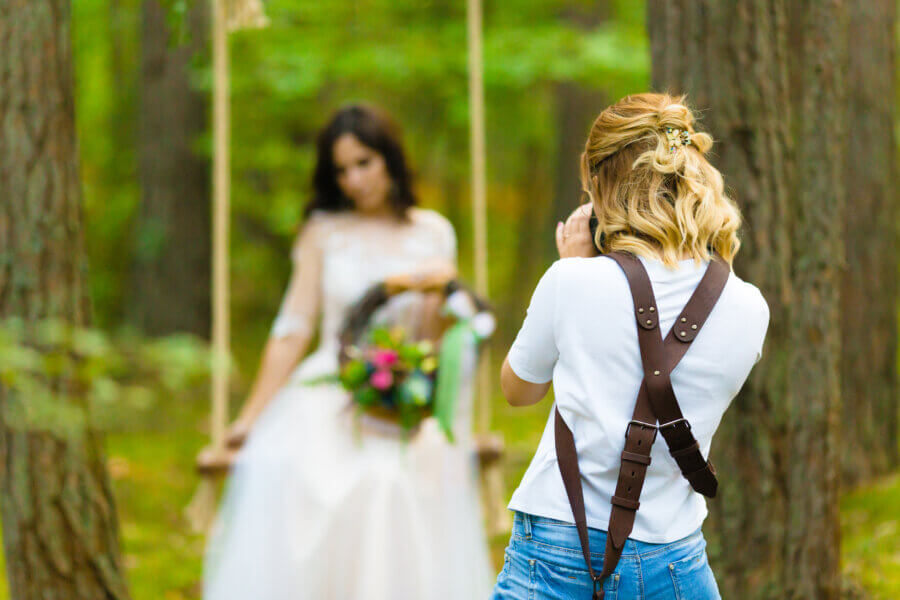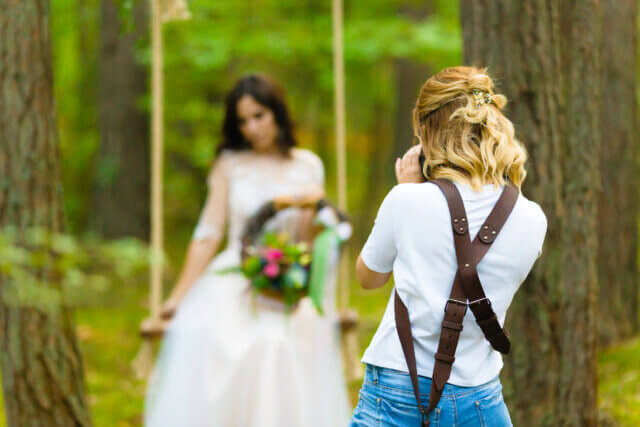 Style:
How would you describe your style? Do you prefer to be in the middle of the action, catching up-close shots and expressions, or are you more comfortable on the sidelines capturing the bigger picture or story of the day ("photo-journalistic") Do other photographers at the studio share this style?
How would you compare your work to other local photographers?
 Do you use any special equipment, like drones?
Do you generally prefer more candid shots, or do you try to choreograph pictures as "portraits"?
What's your general vibe on the wedding day? Is it energetic and excited, or more laid back and calm? Do other photographers or your assistants share the same energy?
Price, prints, and packages:
What are the package options you offer? Is there a way to customize a package if I don't see exactly what I'd like?
Are additional shoots included in your packages, like engagement shoots?
Do you also offer videography? If so, can I see some examples of your work? Can I meet with the videographer prior to the wedding?
Is editing covered in your packages? If not, what is the charge for editing shots?
Are albums included in your packages? If not, what are the charges for albums? (Think – one for you, one for parents, one for other relatives, etc) Do you help us pick the images, or do we do that on our own?
Are save-the-dates or thank you cards included in your packages? If not, what are the charges for those?
Do we order prints directly from the studio? Are any prints included with your packages? Is there a price list for different print sizes? (8×10, 11×14, etc)
 What is the turnaround time on prints and albums?
When can I expect to see a preview of some of my pictures? When can I expect to see a full online gallery? How long will that gallery be available?
Will we receive all of the images you take that day, or only the images we choose to be edited?
Will we have the rights to the images? (This is an important question to ask, especially if you plan on posting your wedding pictures to social media sites).
Paperwork and planning:
When will I receive a copy of my contract?
Do you require a deposit to hold our date? If so, how much is that deposit? Is the deposit refundable if we cancel?
Do you offer payment plans? What is the payment schedule?
Do you offer any discounts? (Military, police, first responders, healthcare workers, cash, etc).
What is your refund or cancellation policy?
Do you have your own liability insurance?
Am I able to request specific shots?
When do you plan on arriving for the day? How many hours will you stay?
Do you plan on using our images on your own social media channels?
COVID concerns:
What is your policy on masks? Will you, your assistants, or anyone else on your team be masked throughout the day?
What is your policy on vaccination? (It is legal to ask this question, if it is a concern of yours. The photographer has the right to decline answering if they feel uncomfortable).
What is the company policy on testing? Are photographers and staff required to be tested regularly?