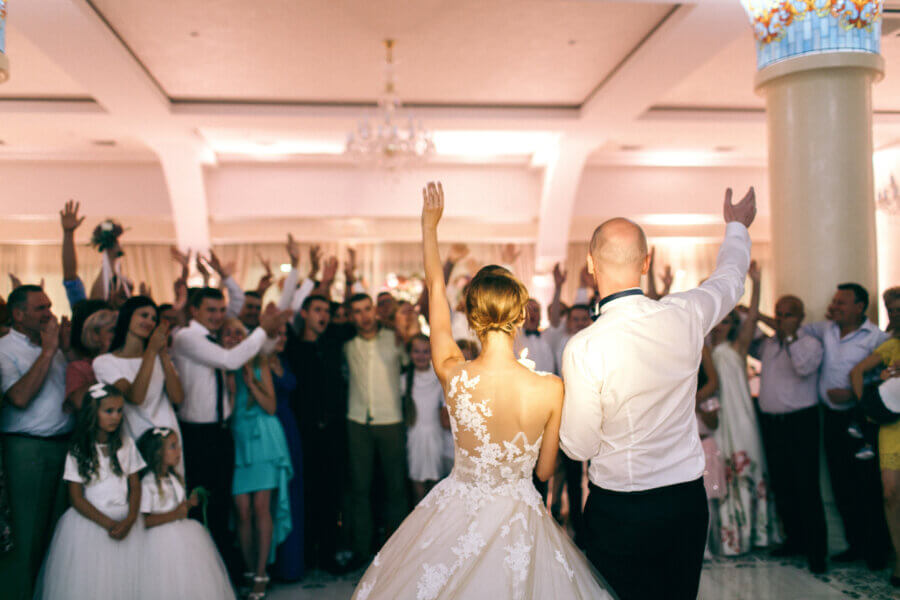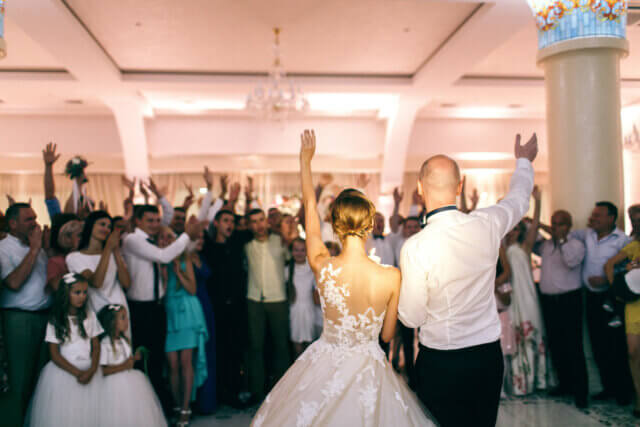 These songs will get your guests out of their seats as you make your entrance as Mr. & Mrs.
Everyone wants to make a good first impression. And making your first entrance as husband and wife is no exception! The song (or songs) that you and your bridal party walk out to can really set the mood for the entire reception. This may seem like a lot of pressure. But don't stress, Brides of Long Island has you covered. Below are seven songs, as suggested by Absolute Entertainment, that are guaranteed to get your wedding party started.
1 – Can't Stop the Feeling by Justin Timberlake – It's classy, it's upbeat and it's Justin. Everyone from your parents and grandparents to your friends won't be able to stay still for this one.
2 – Shut Up & Dance by Walk the Moon – It's all in the name. Just dance and have a good time.
3 – Let's Get Loud by Jennifer Lopez – This is a timeless J. Lo song that always gets people out of their seats.
4 – I've Got a Feeling by the Black Eyed Peas – Who can resist singing along and dancing as the Peas sing 'Tonight's gonna be a good night'?
5 – Larger Than Life by the Backstreet Boys – This upbeat song by BSB that got less radio play than some of their other hits will bring you back in time and pump you up as you hit the floor as Mr. & Mrs.
6 – Best Day of My Life by the American Authors – Again, the title says it all.
7 – September by Earth, Wind & Fire – A classic 70s hit that always gets your feet tapping. For a more modern take, ask for the version by Justin Timberlake and Anna Kendrick.
Absolute Entertainment is a BOLI preferred vendor. For more information on Absolute Entertainment, click here.