Your guests will be on the dance floor all night long with these DJs!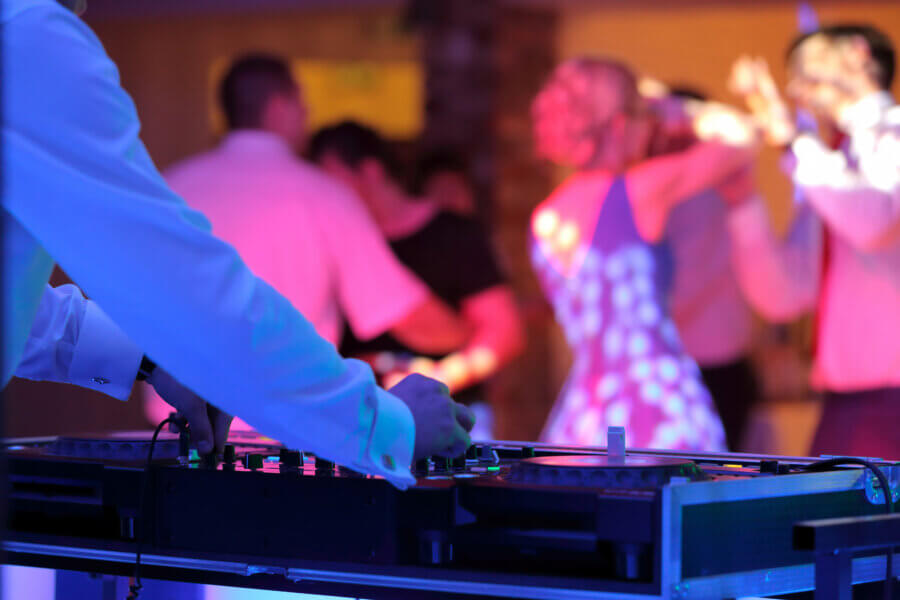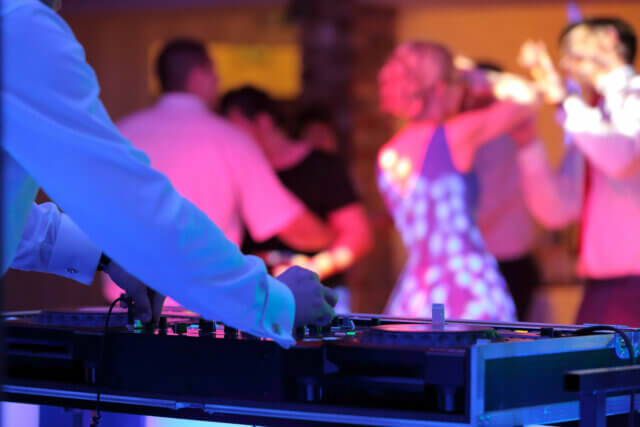 For some brides it's the most important part of wedding planning – choosing the perfect DJ! From the ceremony and your walk down the aisle to your first dance as husband and wife, you want everything to be perfect when it comes to music. And remember – a DJ is so much more than music these days! Most offer a variety of extras to make your night memorable, including photo booths, zap photos, party favors for the dance floor, uplighting and so much more! The possibilities are endless when you choose the right DJ.
There are so many great Long Island DJs, you probably don't know where to start. Well, Brides of Long Island is taking the work out of your search and has 18 of the best Long Island DJs that will be sure to meet all of your needs.
Variety Music
At Variety Music, they know one of the most important aspects of your wedding day is the music, which is why they will create a classy, fun and lively atmosphere for you and your wedding guests. They also offer bi-lingual MCs to cater to all of their clients.
Absolute Entertainment
With over 30 years experience, Absolute Entertainment is a full-service entertainment company. Sparkler towers, giant lettering, photo booths, and, of course, excellent DJs and MCs to create the perfect night music-wise with you! Absolute represents over 20 catering halls on Long Island, including all of the Lessings' venues.
MORE: Absolute Entertainment offers everything in the land of fun
High Voltage Entertainment
High Voltage Entertainment wants you to know they are more than just great music! They offer photographers, live musicians, event coordinators and dancers to start. Their event coordinators cater to your needs to create the perfect day the way you want it.
Long Island Sound DJ Entertainment
If you want to make a personal statement, LI Sound is the DJ company for you. From their top-notch emcees and DJS, to their state-of-the-art accent lighting, your wedding guests will sure to be impressed and won't leave the dance floor.
Dr. Beat Productions
Dr. Beat Productions wants to make amazing memories! They treat their brides like family from the minute you contact them, focusing on only the things you want. And they always keep your budget in mind. They are a full service entertainment company that offers more than just a DJ!
MORE: How to create the perfect playlist
L.I. Nights Entertainment
With over 20 years experience, Chad and the staff at L.I. Nights Entertainment work to ensure a one-of-a-kind event for your wedding. They make sure to create the perfect, customized timelines for you to maximize the amount of partying on the dance floor.
Genesis Events
If you want to make lifelong friends, look into Genesis Events. The owners want to get to know you, your likes, your dislikes, how you and your future spouse met – and what you were like as kids! This way they can throw you the best wedding ever!
MORE: Genesis brings the best of all worlds to your dance floor
Studio 27 DJs
'Get a real job!' is something the owner of Studio 27 DJs has often heard. But this is his real job and he loves it! At Studio 27, they are constantly dreaming up new ways to give you the most unique and amazing wedding day.
MORE: Studio 27 breaks down what makes them stand out 
Get Your Groove On DJ Entertainment
If you really want to get your groove on, then look no further than Get Your Groove On DJ Entertainment. Their staff is energetic and ready to make your wedding the party of the century! They also offer photo booths, Zap photos and much more!
MORE: Get Your Groove On DJ Entertainment keeps your guests dancing all night long
Tommy's Tunes
For over 30 years, Tommy's Tunes has raised the bar in DJ entertainment. Tommy's Tunes offers an array of customized services to fit any budget and any party size.
TLC Entertainment and Event Group
Sophisticated, exciting and, most importantly, customized for you. This is the wedding experience that TLC Entertainment and Event Group offers all its brides. Creating a fun, unique atmosphere is what they proudly offer, and can't wait to entertain your guests.
WiredUP Designs LLC
The staff at WiredUP Designs strives for nothing but perfection. They create the perfect atmosphere for all types of wedding celebrations, making your wedding a special day that you'll never forget!
MORE: First dance songs that still stand the test of time 
Partytime Entertainment
It's time to party with Partytime Entertainment. Being a part of your day is fulfilling for the Partytime DJs and emcees. They work hard to ensure your guests leave saying 'Wow, that was the best night ever.'
Fourth Generation DJ and Entertainment 
With more than 30 years experience, Fourth Generation DJ and Entertainment make it their mission to make all of your wedding entertainment dreams come true. From traditional to over-the-top and everything in between, the DJs and emcees at Fourth Generation will be there every step of the way.
Top Tier Entertainment New York
Top Tier Entertainment is a full-service event production company. From photographers to DJs, film making and live music, Top Tier has everything to make your wedding a night you'll never forget.
Power DJ Entertainment
This Hispanic-owned business has emcees that speak Spanish, French, Italian, Mandarin, and even Cantonese – which guarantees any type of wedding celebration to be a great time. Power DJ staff will be with you every step of the way to plan the ultimate wedding entertainment.
Events by Elite Entertainment
Events by Elite offers bilingual DJs and emcees. They work side-by-side with you from your initial consultation to make sure all of your music is perfect. And don't forget to ask about a photo booth or uplighting.
Toast Entertainment Long Island
Raise your glass and call Toast for all of your entertainment needs. This full-service, women-owned company offers DJs, photographers, videographers and event planning to make your wedding night perfect and memorable for years to come.