Get the items you want and need – WITHOUT stressing your guests. Here are 8 registry mistakes you'll want to avoid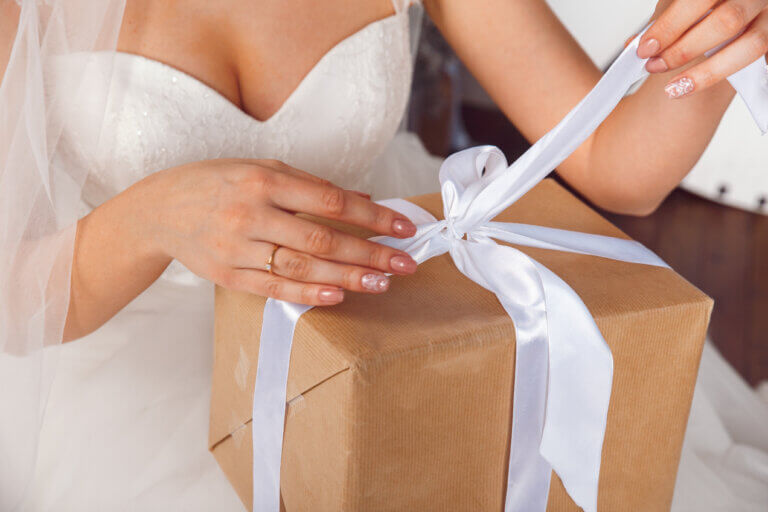 There are two kinds of brides – the ones who can't wait to pick out china patterns, stand mixers, and multi-use InstantPots, and the ones who'd rather forego the physical gifts for cold hard cash. Whatever your preference, a registry of most-wanted gifts – even if it's a relatively small list – is a wedding necessity. 
What goes on that list is up to you and your fiancé, but there are a few registry mistakes that can befall many brides-to be. Before you pick up that price gun or start clicking through Amazon, take note of these common registry mistakes and how to avoid making them:
Registry Mistake #1: Not making a registry at all
We get it – the idea of a registry is a bit old school. So many couples live together long before the topic of marriage is even discussed, building homes (and families) together for years. Do you really need a blender or a set of knives when the ones you have are working just fine? Maybe not, but you should still compile a registry – even if you've stated your preference for monetary gifts. While cash is king on Long Island, etiquette norms are quite different in other parts of the country. If you're inviting guests from other states (or guests of a certain age), it's possible they'll consider a cash or check gift incredibly tacky and decide to get you a physical item instead. In that case, you might as well get something you want or need!
Avoid this mistake by making a small registry of gifts for guests who prefer physical gifts. Use this as an opportunity to upgrade your home goods!
Registry Mistake #2: Waiting too late to register
This is an important point to consider if you're planning on having a bridal shower. You want to give your guests enough time to select and purchase items from your registry, and enough time for those items to be sent – especially if you want to open gifts during your party! Friends and loved ones may also want to send you a token of congratulations on your engagement, and if you've got a registry set up, you can direct them to that list. 
Avoid this mistake by setting up your registry in a timely manner (like shortly after you've solidified the date).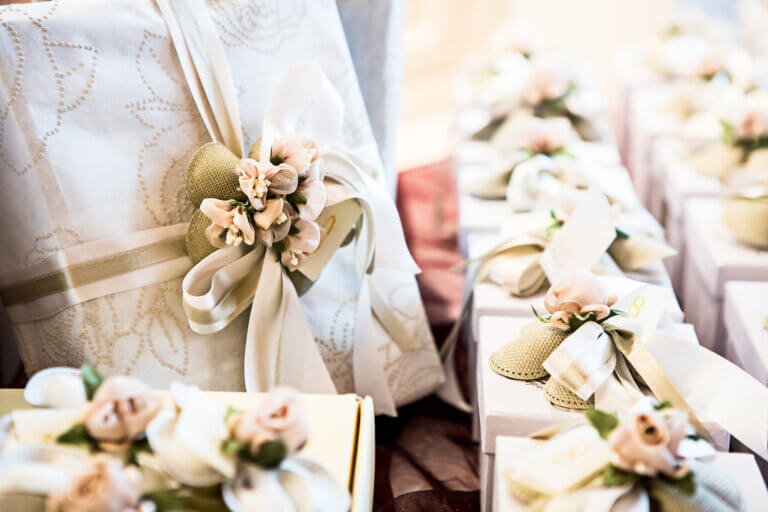 Registry Mistake #3: Not including gifts in enough price points 
Take inventory of your guest list, and it's likely you'll find a wide range of ages, professions, and incomes. If your registry only includes higher-end items, you may essentially "price out" a good portion of your guests. On the flip side –  if your registry only includes low-to-mid-range-priced items, guests who want to spend a certain dollar amount will have to buy up a lot of your list and leave others with slim pickings.  
Avoid this mistake by including gifts in all price categories, like items below $50, items that are $50-100, and items over $100.
Registry Mistake #4: Registering for items you already have
Have you ever been lured by an insane Target sale, only to discover that you already have the pair of boots you got for 50% off? It's okay – we've all been a bit too impulsive when in the heat of the (shopping) moment. Before you sit down to make your registry, take stock of what you already own. You may even find it helpful to make itemized lists of what you already have, what you need, and what you'd like to upgrade.
Avoid this mistake by looking around at your kitchen, bathroom, and bedroom BEFORE compiling your registry. 
Registry Mistake #5: Not registering at enough places
Sure, Amazon has EVERYTHING. But some guests may prefer purchasing your gift from another retail outlet, and some may prefer selecting your gift in-person. Give your guests options – you may even consider using a universal registry from Zola or The Knot.
Avoid this mistake by registering for items at a variety of retailers, or setting up a universal registry.
Registry Mistake #6: Not including honeymoon or house funds on the registry
Your closest friends and family may know you're looking for a home or planning an epic vacation, but others may not have a clue. Universal registries allow you to include honeymoon or house funds, so be sure to take advantage of this feature! Many guests would prefer to throw cash your way for big life plans, and including these on your registry makes it easy to contribute.
Avoid this mistake by choosing a registry platform that allows you to include cash gifts.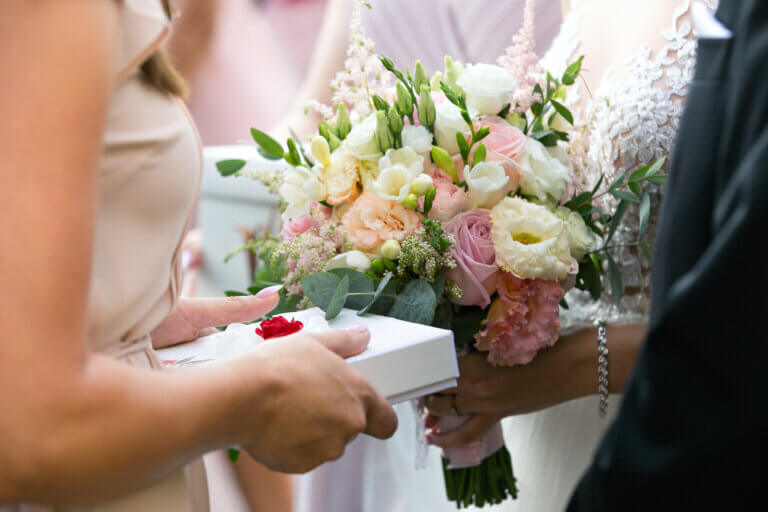 Registry Mistake #7: Registering without understanding return or exchange policies
Not all return and exchange policies are created equal! Make sure you fully understand the protocols at each place you register. You don't want to be stuck with an item you end up not wanting or needing, just because you couldn't return or exchange it. 
Avoid this mistake by researching each retailers return and exchange policies. Be sure to make note of associated costs and return windows. 
Registry Mistake #8: Forgetting the Thank You notes
Planning a wedding takes A LOT of time and energy. And once the big day has come and gone, it's so tempting to close the books and move on with the rest of your lives together! But it's vitally important that you express your gratitude. Make sure you write those thank you notes! Remember – you have a full year to complete them, so split up your guest list and tackle a few each day.
Avoid this mistake by completing your thank you notes in a timely manner. Common etiquette is within a year of the wedding. Manage your time by setting a goal for each week (i.e., write and send 5 cards a week).