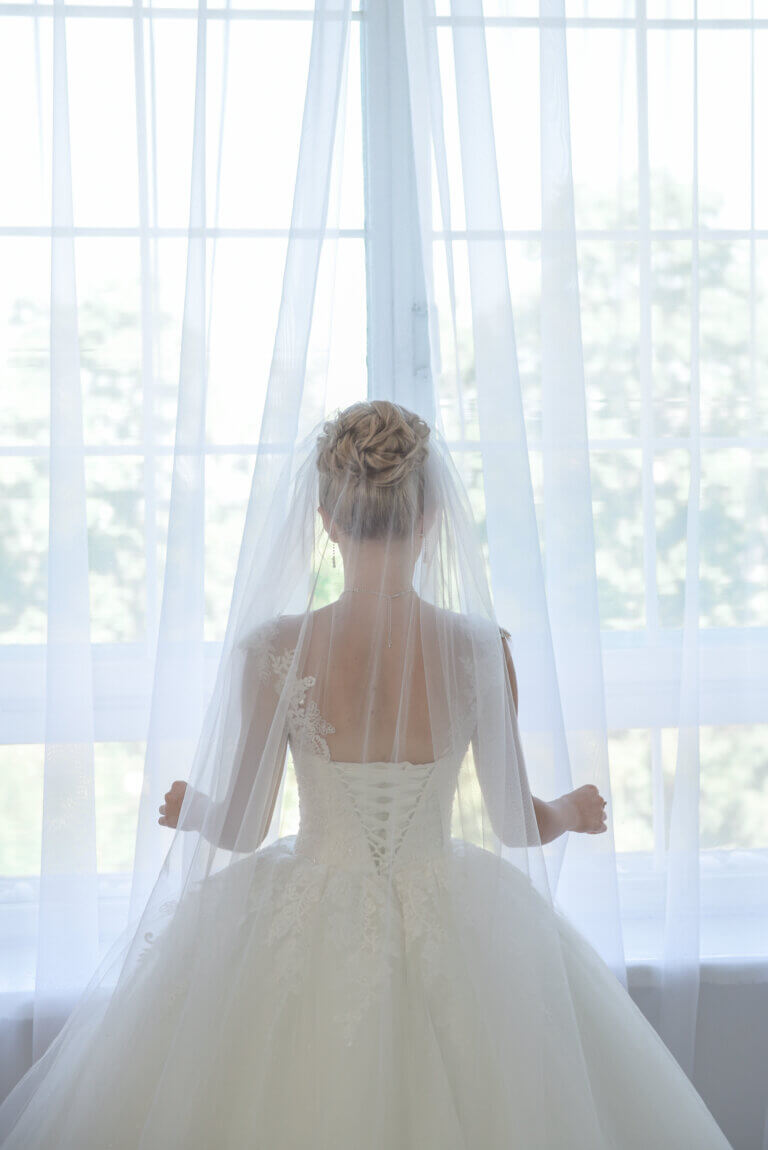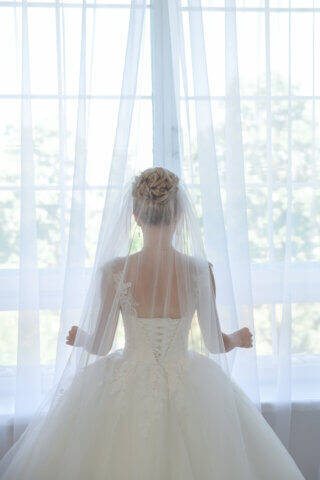 Tearing down Tokyo in a white dress?
Hardly – you're making sure your wedding day vision is executed.
In between marathon viewings of "Say Yes to the Dress" and "Married at First Sight," you'll often slip in a few episodes of "Bridezillas" just for the shock factor. And shocking it is – you cringe at the woman in white screaming her head off at family who are trying their best, or the bride ordering her friends to cater to her ridiculous whims, or the young woman causing property damage over flowers. 
What might come as an even bigger shock is when the "Bridezilla" title comes hurling at YOU. It happens to all of us at some point – even the most "Bridechilla" among us will be called out for making a specific and detailed request, or letting the stress of planning a wedding momentarily cloud our judgement.
When I realized I left two people off the guest list for my rehearsal dinner, I flew into a frenzied, tear-fueled panic as I hurried to redo a difficult seating chart and make new place cards. It was definitely the wrong time for my now-husband to call me the B word: "you're being a huge Bridezilla right now!"
But do you REALLY deserve the moniker? Are you being so unreasonable by having high expectations for one of the most important days of your life?
Listen,
"there's a big difference between wanting everything to go as planned, and consistently acting in a disrespectful, hurtful, and irrational manner.
The key is in your attitude and communication.
Your venue and its staff, your DJ, your officiant – every professional involved in your wedding wants as perfect of a day as you do. Not only because it's their passion and career, but because the success of their business relies on your satisfaction. (As any BOLI will tell you, word gets around when a bride is either unhappy or thrilled beyond belief).
This is important to remember when communicating with your vendors or anyone else on your wedding team. Don't be afraid to make special requests, to reject certain ideas or schedules, or to make your opinions known – it is YOUR day, after all – but always come from a place of respect and gratitude. Be sure to acknowledge when someone goes above and beyond for your considerations, and express your heartfelt thanks for their efforts (keep this in mind when filling your tip envelopes).
The same goes for your family and friends. They love you and want the best for your big day! You should feel free to delegate jobs that you can't handle on your own, or to ask that they be present for certain events. But remember a common sentiment expressed by many former brides: no one will care about your wedding as much as you do. Everyone has their own lives and their own issues, especially your friends with families of their own. Put yourself in their shoes and try to understand their circumstances, like how tough it would be to travel out of state for a Bachelorette when you have small children at home, or how spending a ton of money on a fancy Bridal Shower would be a huge stressor if you've just lost your job.
If you're having issues with a vendor, a friend, or a family member, remember to remain calm and collected in your communication. That can be super hard to do, especially when something as big as your wedding is on the line, but it's vital. When speaking to a vendor, your correspondence should be void of any inflammatory statements or remarks, but firm on what your expectations are or what your actions will be. In talking to friends or family, try starting a conversation with them about what they're feeling – they could be going through things or facing challenges that they've been keeping under wraps.
Even with all of this in mind, sometimes we just lose our cool. And that's okay! Wedding planning is a very stressful endeavor, and we're all only human. So, stay mindful and aware of your words and emotions. If you find yourself getting overly upset, take a breather and then revisit things with a clear head. After you've reflected upon a reaction that on second thought seemed unwarranted or dramatic, express regret and ask for forgiveness. (I'm STILL apologizing to my mom about my rehearsal dinner antics).
It's not outrageous to both want AND expect your wedding to be perfect. It's a rite of passage and a day of great significance (and great expense). No one should make you feel guilty for wanting even the smallest details a certain way. As long as you're realistic, appreciative, and polite, rest assured that you're not a Bridezilla-  you just know what you want!