Can't choose between your BFF or your cousin? You don't have to!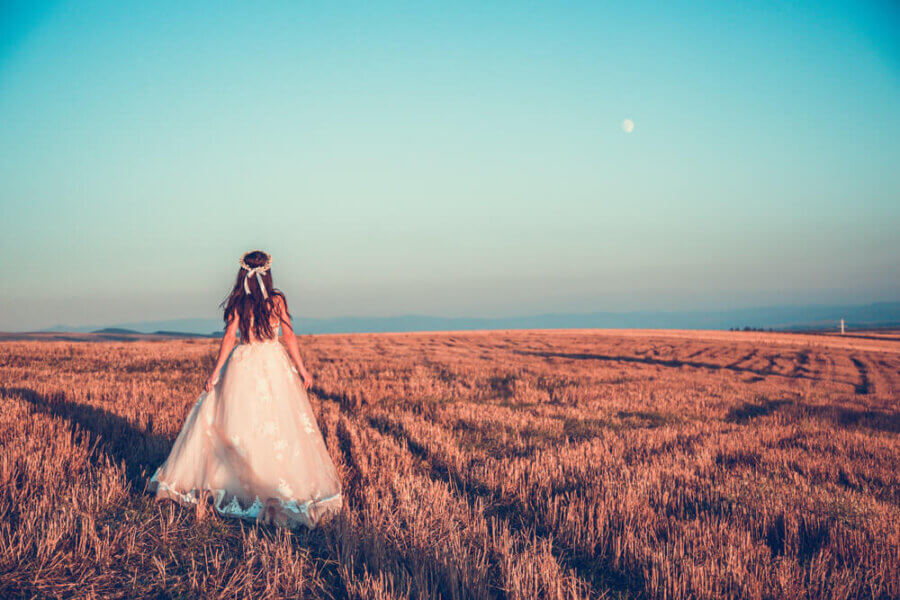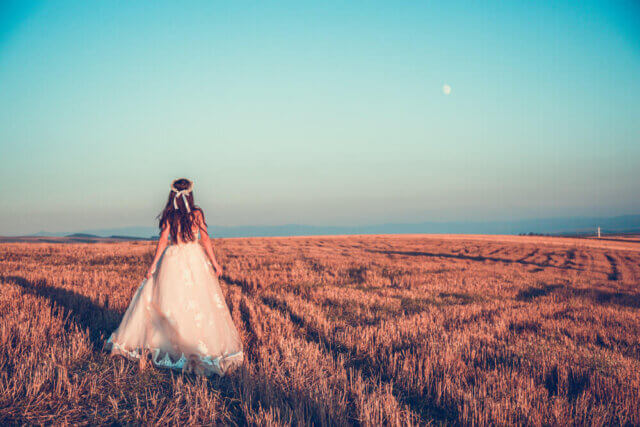 How did he propose? Did you pick a date yet? Have you started looking at venues? Will you have a summer or fall wedding? You've been engaged for a hot minute – and these are just a few of the questions that come tumbling out of people's mouths when they find out. And then there's the whole – who's going to be in your bridal party? Eek! Perhaps you've been planning your wedding since you were a little girl (or maybe since you started dating your future husband), so you know you want your BFF, your siblings, your future siblings and your eight sorority sisters. Or maybe you honestly just don't know because you have so many people in your life you don't want to hurt anyone's feelings. Or maybe you just don't want to deal with the drama of different personalities clashing. So it's really OK if you decide NOT to have a bridal party! There are definitely advantages and disadvantages – but we'll get to those later! First – let's look at seven reasons why it's totally awesome to not have a bridal party.
1 – Different personalities. As I mentioned above, if you have friends from several walks of your life – elementary school, high school, college, work, etc., there could potentially be opportunities for some personalities to clash. And you wouldn't want anyone to have a "Bridesmaid" moment where they are trying to vie for your attention and play the 'who knows you better game.'
2 – No worrying about dresses! Everyone's body type is different, so it's very difficult to find a specific color and dress type that will look good on everyone. Sure, you can pick a color and let the ladies choose a different style. Or vice versa. But let's face it, that dress is just going to sit in your friends' closets until it's time to move out or donate! Plus you don't have to worry about coordinating when to pick out the dresses or what shop to go to if you have friends from all over the country/world!
3 – Awkwardness in photos. Remember, whoever you would pick for your bridal party – ladies and gentleman – will be forever in your wedding photos. While all of your friends are beautiful, what if someone is looking the wrong way or a groomsman smiles funny? What if the flower girl or ring bearer can't keep it together? Or worse? What if you have a falling out with someone after your wedding? Or maybe you have your best couple friends in your bridal party – and they break up? Those photos will be in your album or on your wall. Not to mention – it's much easier and relaxing if you don't have to worry about wrangling up 10 extra people for said photos!
4 – No hurt feelings. Let's face it – it's hard picking a select few to stand by your side as you say I do. It can be downright stressful, when you have so much other stress going on in your life. Sure, in a perfect world you'd know exactly who to pick, they'll be thrilled and everyone else will be able to enjoy the big day. But let's face it, there could be hurt feelings from people not chosen. And what happens if you were in someone's bridal party but you don't want them in yours? Again – hurt feelings. Or maybe you want to ask one cousin and not the other? How do you choose? With no bridal party, you don't have to!!
5 – No added expense of bridal party gifts. Just like choosing dresses, bridal party gifts can be very difficult to buy. Do you do a standard robe or clutch? Or do you personalize each gift?  Either way, it's an added expense and more stress on you. Without a bridal party, you could put that money toward other things – like that chocolate fountain or after-party snack truck!
6 – All the attention is on you! Sure, everyone can't wait to see the bride walk down the aisle, but if you have 7 bridesmaids, a maid of honor and a flower girl, that's a LOT of people walking down before you – not to mention your parents and future in-laws. If you take the bridal party out of the equation, all of that attention and anticipation is focused on you! (And yes, you're allowed to be selfish on your wedding day!)
7 – You get to the dance floor much faster. Again – when you remove all of your bridal party members, as the DJ or band introduces everyone into the reception, you and hour now-husband get to that dance floor much quicker, so that party can start much faster.
While all of these are certainly good reasons to not have a bridal party, there are some disadvantages to not having one. Who's going to plan your bridal shower or your bachelorette party? Who is going to sign your marriage license as witnesses? And who is going to help hold your dress up when you have to go to the bathroom!?!?! Don't worry, your friends will be there no matter what. They'll be by your side, without the added pressure (and expense) of being in your bridal party. They can sit back and enjoy themselves (in an outfit of their choosing) throughout the night. If you feel guilty about not including your BFF on your big day, ask her to read something at your ceremony or give a speech at the reception. And since they love you, they will certainly help you or your mother or whoever else plan those other important moments leading up to your wedding day!