Stumped on what to get the little ones in your bridal party? Here are a few gift ideas for your flower girl and ring bearer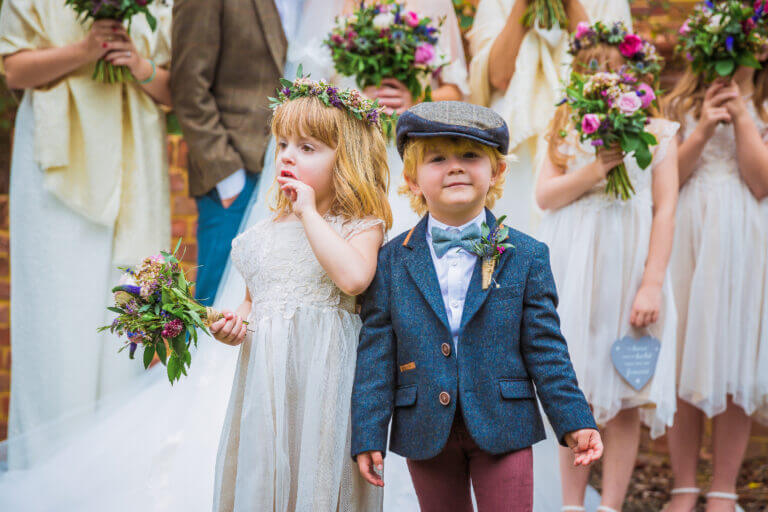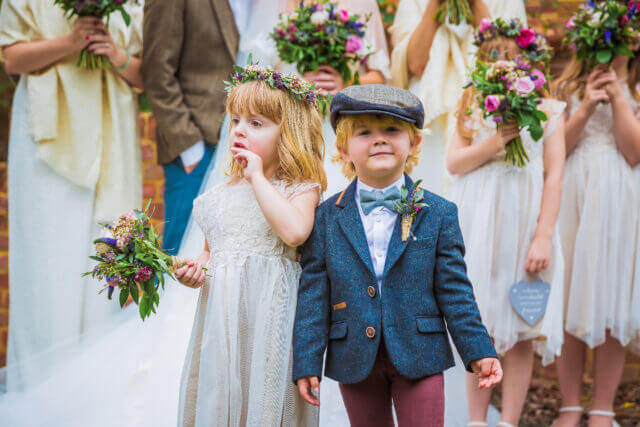 They're upping the "cute" factor of your wedding by epic proportions! Your flower girl and ring bearer have very important jobs for such little hands, so you'll want to show your gratitude with a special gift they'll love. 
We get it, though – picking gifts for children can be challenging sometimes (are kids still into like, Teletubbies or whatever?) You've scored gifts for the rest of your bridal party, but you're still stuck on what to get your junior members. We're here to help you out with these 5 great gift ideas for your flower girl and ring bearer:
1. A gift that relates to their hobbies and interests
You've never seen a kid so into Bluey, so brighten their day with some fun merch from the series! Think about what your ring bearer or flower girl can't stop talking about, and get them a gift that ties in with their interests – whether that's a new football, a fancy tutu for dance class, an arts and crafts kit, or stuffed dinosaur for the future paleontologist. Go the extra mile with some themed gift wrap!
2. A personalized gift
You're hooking up the bridesmaids with classy personalized wine glasses, so don't forget about your flower girl and ring bearer! Okay, maybe you *shouldn't* go with a wine glass for the littles, but remember how excited you used to get when you'd find keychains with your name on it? You can personalize almost anything – water bottles, lunch boxes, backpacks, pencil cases, you name it. Bonus points if it's something they can take to school and show off to their friends!
3. A gift for their future
Have your flower girl or ring bearer's parents set up savings for their children, either as a 529 plan or a more general investment account? Consider making a contribution! It will be a gift that keeps on giving, especially as they get older and decide what paths they'd like to pursue. 
4. A gift to commemorate the day
There are plenty of meaningful keepsakes that will remind your flower girl or ring bearer of the special part they had in your wedding, whether that's a piece of jewelry, inscribed religious texts, or even an engraved figurine. As they grow up, they'll always be able to look at your gift and remember how much fun they had on your big day.
5. A gift of an unforgettable experience
Depending on your flower girl or ring bearer's age, consider gifting them an awesome experience. A Yankees or Islanders game, a Broadway show, or a trip to a theme park would make you the talk of their playground. And if you accompany them, you'll get some quality bonding time – and that's a gift that's always priceless!