Saying "yes" to the dress can be tough with so many gorgeous choices! Here are 6 of the most popular wedding dress silhouettes
If the only mermaid you've ever heard of is Ariel, then you may need a little brush up on wedding dress silhouettes before you hit the bridal shops! 
A "silhouette" is the basic outline of your gown. Big and bold or sleek and sophisticated, your wedding dress shape should reflect your personality and highlight all of your stunning features. We'll go through the 6 most popular wedding dress silhouettes, and offer a few tips on selecting your dream gown.
1. A-Line
A-Line gowns are among the most popular wedding dress silhouettes, and for good reason: the widely flattering cut contours your body in all the right places. A-lines are fitted through the top until the waist, where the skirt flares out into an "A" shape. 
2. Ballgown
Your wedding is a chance to feel like royalty, so why wouldn't you want to go big with a ballgown?  Similar to an A-Line, a ballgown is fitted through top and waist, with a skirt that flares away from the body. But the flare will be more – ahem, intense – in a ballgown.
3. Mermaid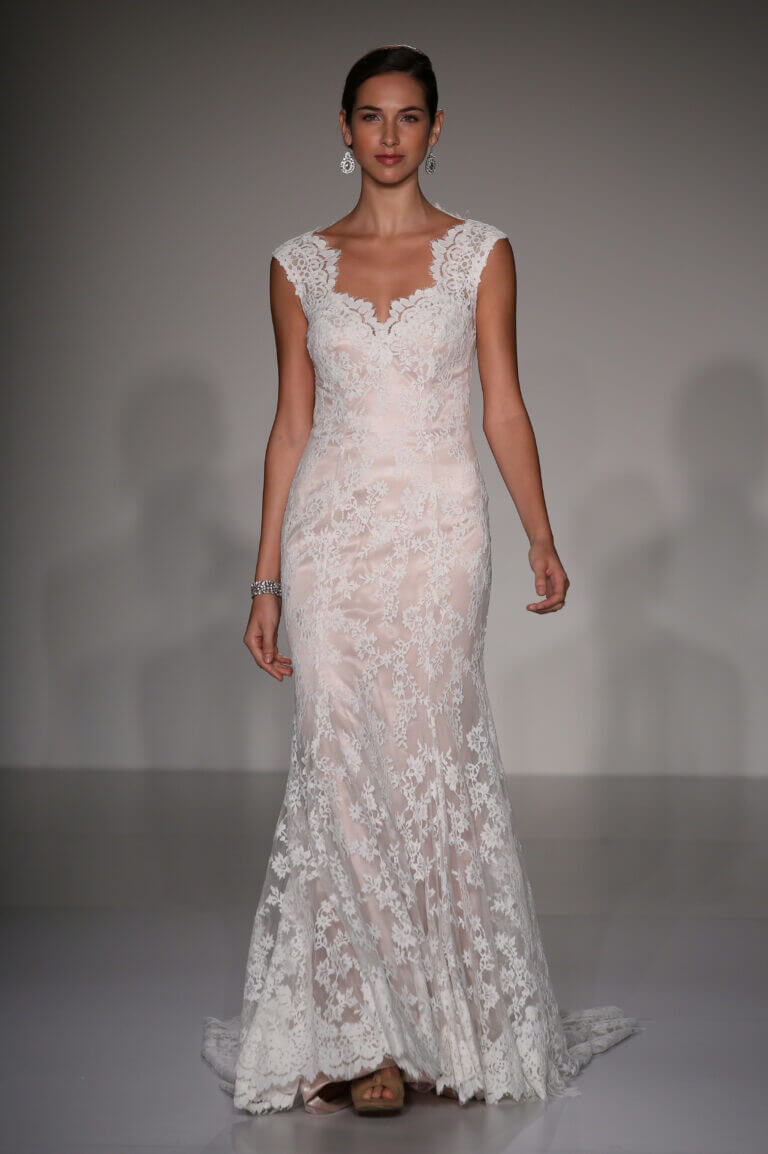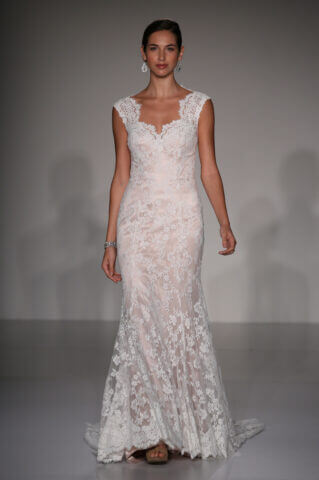 A mermaid silhouette will stay fitted throughout the body until the knee, where it will flare out. Mermaid gowns hug your curves and accentuate your waist and hips (hello, hourglass!)
4. Trumpet
This ain't band practice! Think of the trumpet silhouette as the mermaid's cousin – it stays fitted throughout the bust, torso, and hips, but starts to flare away from the body around the mid-thigh. 
5. Slip
Slip into something sleek with this wedding dress silhouette. Slip dresses are made to fit like a glove, with a simpler yet classic shape.
6. Tea-Length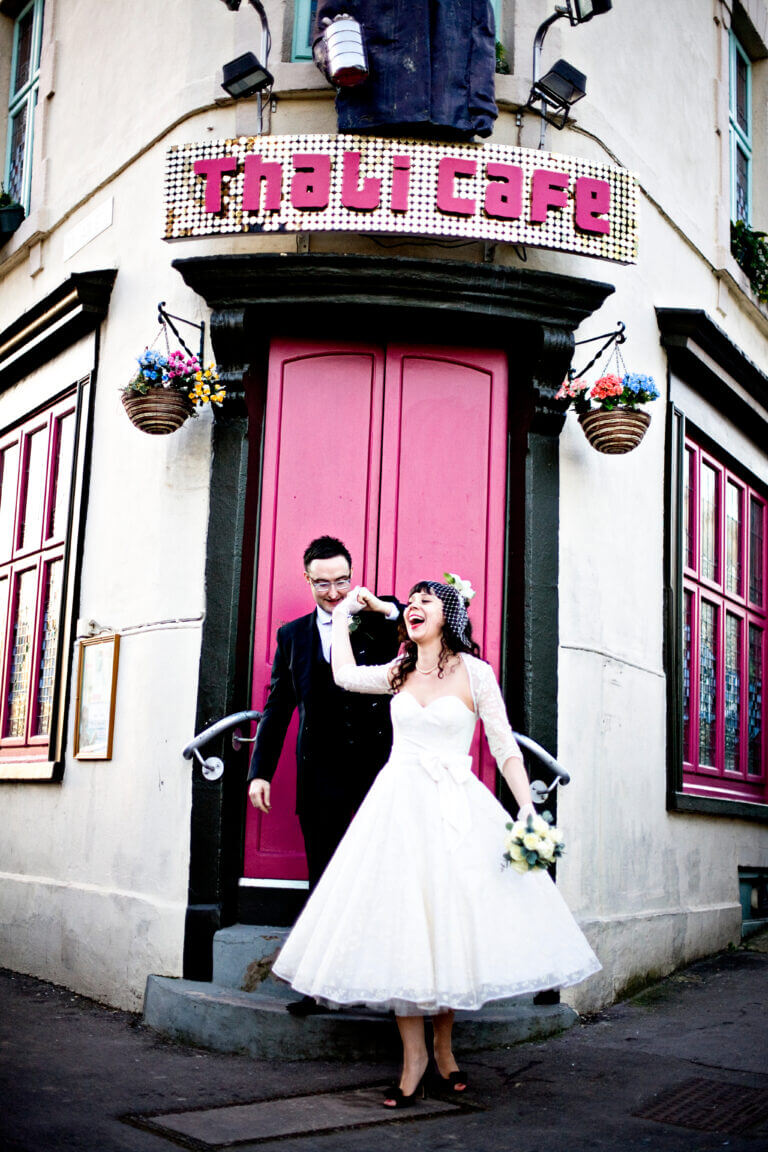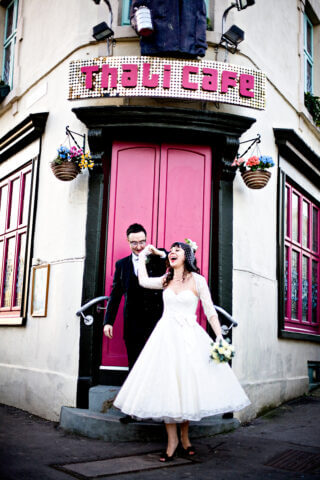 Feeling more whimsical? Or do you just really want to show off those Louboutins? A Tea-Length silhouette is the way to go! Plus, tea-length gowns are a lot easier to wear again after the big day. 
What silhouette is best for me?
Above all else – YOU should feel beautiful in your gown. While certain cuts may emphasize different parts of your body, the most important factor in a wedding dress is that you love it and you feel gorgeous!
Traditionally, A-Lines and Tea-Length gowns work well for pretty much any body type. The fitted waist and full skirt are great for plus-sized or pear-shaped figures. 
The bountiful skirt of a ballgown can add balance to a fuller bust-line. 
Mermaid and Trumpet shapes accentuate the waist and hips, and are a great option to "create" curves.
The elegant simplicity of a slip gown pairs beautifully with a more intimate wedding.
Tips for choosing "the one"
Do your research! Start scouring Pinterest, bridal websites, and magazines for dresses you love. Pin, screenshot, or photograph the ones that catch your eye, and bring those images with you to your first dress shopping appointment.
Take a look through your closet and grab a few dresses you wear often. What silhouettes do these dresses have? Do they hug the body, or have skirts that flare out away from your hips and legs? Make note of your favorites and see if you can find gowns that are shaped similarly. 
Don't be afraid to branch out! You may have your heart set on a mermaid, but change your mind once you try on a ballgown. Keep an open mind as you look through the racks!