Classics are classics for a reason! But if you're looking for a departure from the norm, here are 7 wedding gown options that will set you apart.
A-lines, mermaids, and long lacy veils – oh my! There's no doubt that a traditional bridal wardrobe is gorgeous. And let's face it: at what other point in your life will you get to wear a big, beautiful ball gown and not be looked at with a little bit of side eye? But the conventional may not speak to your spirit, your soul, or your style – and that's okay! Your wedding dress should be a reflection of YOU. If you want to play around with some unorthodox ideas, here are 7 wedding gown options that will set you apart.
1. A shorter length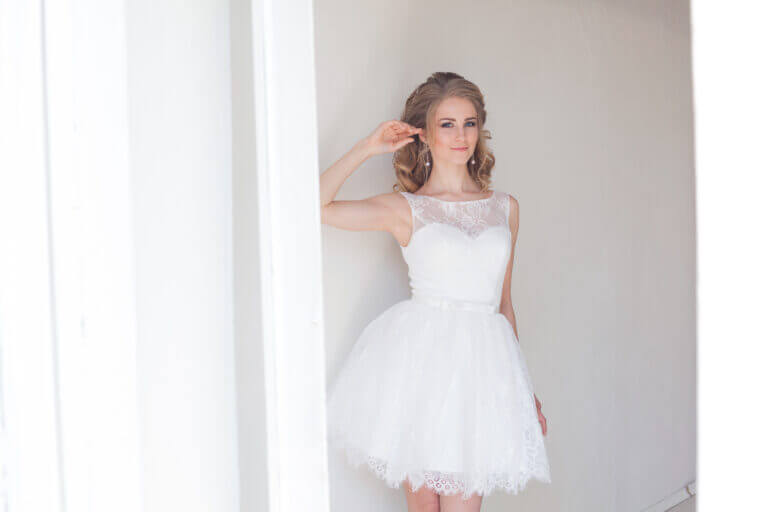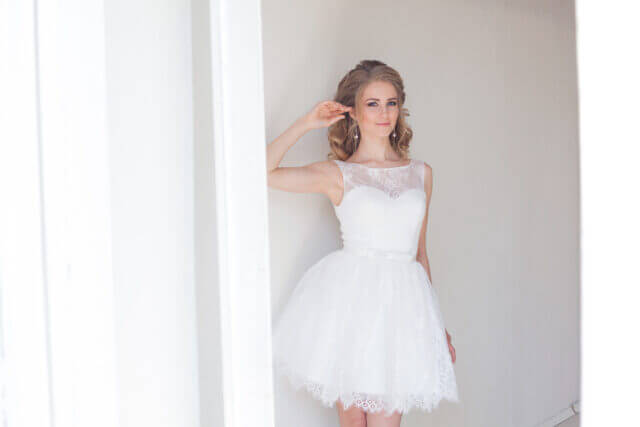 Sure, plenty of wedding gowns are floor-length with long, billowing trains – but they definitely don't HAVE to be. A shorter, cocktail-length gown may better suit your vibe (and it would be WAY cooler if your wedding is in the summer months). You can have a beautiful, cute, and classy gown that will give those gams some breathing room. 
2. A color other than white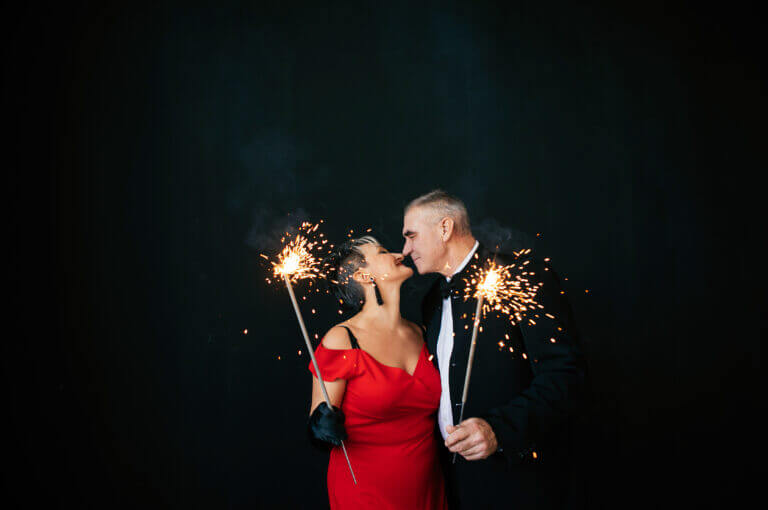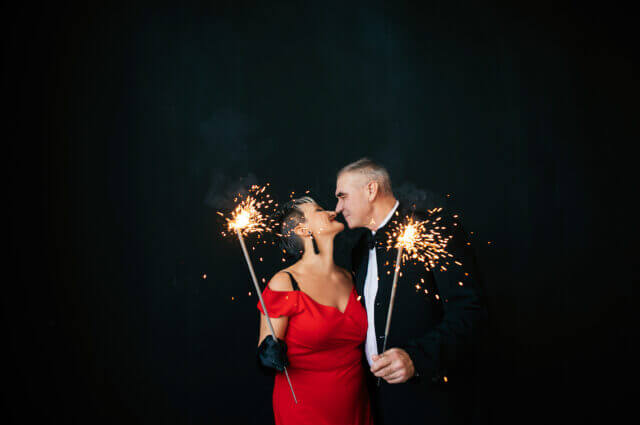 Not into ivory, eggshell, or mother-of-pearl? No problem. There's nothing that says a white wedding dress is a must. In fact, in many cultures it is customary to wear reds or other vibrant colors. 
3. Swap out the veil
 Trade the lace for a fascinator, a flower crown, or even a hat! 
4. Explore textures, patterns, and embroidery
If you love a good paisley, why not wear it on your wedding day? Or if you're an expert at embroidery, what better to way to add a personal touch than to add a few unique designs to your gown?
5. Try a cape or shawl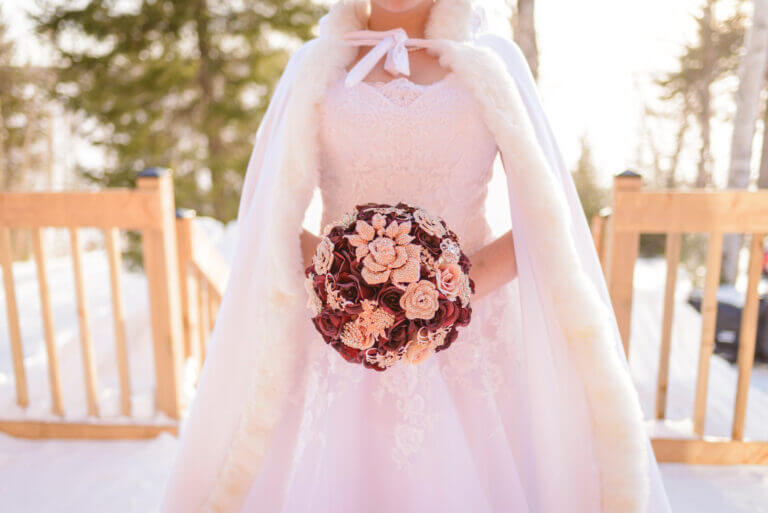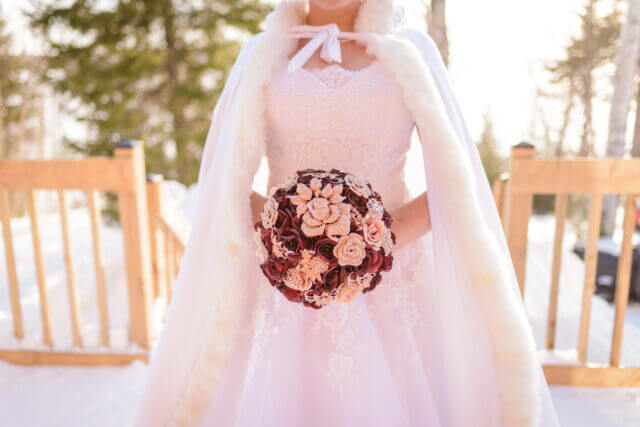 Add some texture to your silhouette with a cape or shawl (a handy addition for those chilly winter months)!
6. Choose an interesting silhouette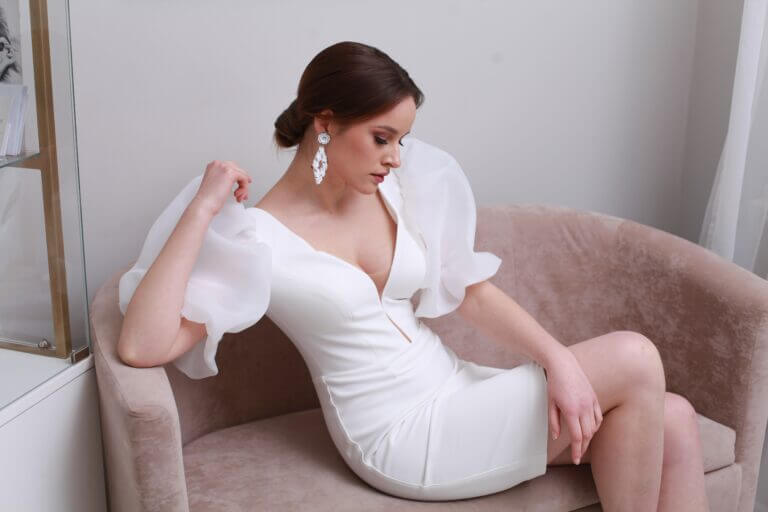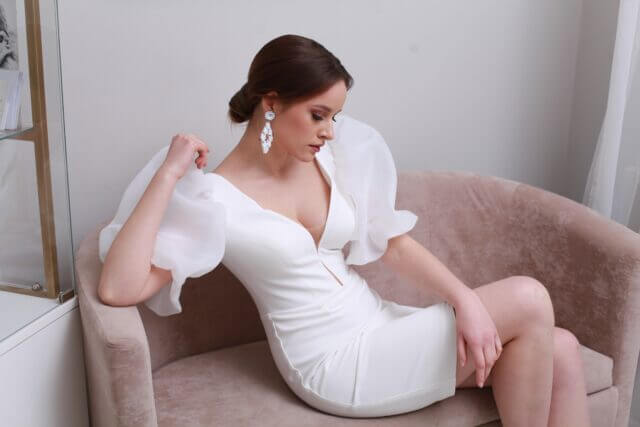 On the subject of silhouettes – think outside of the box! Maybe a bodycon dress, poofy sleeves, or an asymetrical hemline are more your style.
7. Ditch the dress altogether
If you've never been one to enjoy wearing a dress, ditch it! Get a tailored pantsuit instead.