With all of the celebrations surrounding your wedding, there are pros and cons to having a rehearsal dinner.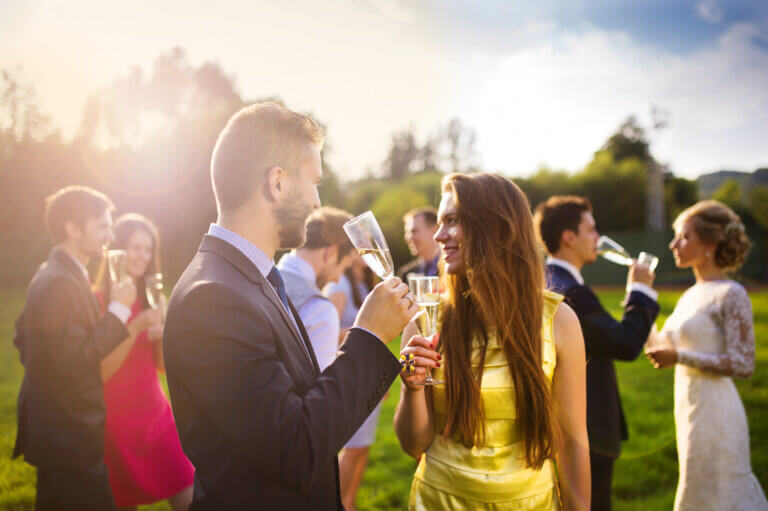 There are so many events that lead up to your wedding day – an engagement party, a bridal shower, the bachelor and bachelorette parties – that by the time you get to the rehearsal dinner, you may be wondering if yet another celebration is needed. It is another dinner that you have to think about. Who should you invite? Where should you have it? All of a sudden, you're asking yourself, 'Should I have a rehearsal dinner?' And the answer is pretty simple – it's totally up to you!
The history behind the rehearsal dinner was to actually rehearse your wedding ceremony. Families and bridal parties would gather at houses of worship and practice walking down the aisle, the order of the readings, etc. Nowadays, with so many people getting married at venues, it's hard to schedule an actual rehearsal. Sure, you can have it in a backyard. But the question remains – is this necessary?
MORE: How to stick to your wedding budget
Here are some things to consider when you are deciding if you should have a rehearsal dinner.
Where You Getting Married
As we mentioned, if you're getting married in a house of worship, usually they will host a rehearsal to run through the order of the ceremony. If you're having the ceremony at the venue, it will be harder to schedule that actual rehearsal. In this case, you might be having just dinner out with your family and bridal party.
Out of Town Guests
Are there a lot of out-of-town friends and family members attending your wedding? If so, you might consider having a rehearsal dinner to extend time with your loved ones. You could keep it low-key and have a small get together at your home or your parents' home.
You Are the First
Are you the first of your friends getting married? If so, you might want to consider having a rehearsal dinner. It will be a good chance to go over the rundown of the ceremony and the day ahead to alleviate any stress you may be having. However, if you and your bridal party have been in each other's weddings, you definitely don't need to rehearse! You already know how to line up, walk in, etc. and you don't need to have that traditional rehearsal dinner.
Other Formalities
Oftentimes, gifts are given to your parents and bridal party during rehearsal dinners. If this is something that you want to do, maybe just have a low-key dinner without all of the bells and whistles of a rehearsal. This way you can hand out those gives in an intimate setting ahead of the big day.
Private Speeches
Sometimes, couples might choose to have their maid of honor and best man (and whoever else) give speeches at the rehearsal dinner. This allows for more time at your reception for other things that are important to you – photos, dancing, eating, mingling, etc. Also, by having the speeches at your rehearsal dinner, it takes the pressure off of those friends who might not like speaking in large crowds.
MORE: 4 Things You Should Do The Night Before Your Wedding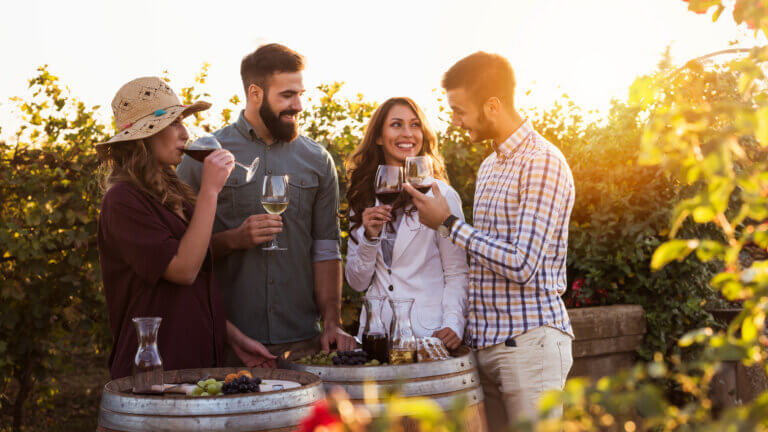 If you do choose to have a rehearsal dinner, there are a few things to consider. One of those things is who to invite. Some feel that rehearsal dinners should just be immediate family. Think parents, step-parents, grandparents and siblings, along with your bridal party. Others feel that other family members should be included – aunts, uncles, cousins, etc. Again, this choice is totally up to you. Some things to consider though are if there are out of town guests. If you have guests who have traveled to come to your wedding, you might want to consider including them in other activities, like the rehearsal dinner.
When it comes to your bridal party, the question that always comes up is if you should have them bring a guest to the rehearsal dinner. There is no correct answer. But something to remember is that, as we've said, the rehearsal dinners are usually intimate, so if you're considering allowing guests, maybe stick to spouses and fiancés.
Another thing to consider is to invite close friends. For example, if you aren't having a bridal party (and that's OK), you could invite those who you would have considered to your rehearsal dinner. This could be a good way to let them know you want them to be a part of your day, without having them buy the dress!
MORE: Not having a bridal party? Here's why that's awesome
When planning that rehearsal dinner, try to have the conversation of who will pay ahead of time. Traditionally, the groom's parents pay for the rehearsal dinner. But a lot of these traditions are old, and who pays for the rehearsal dinner could change if you are paying for the wedding yourselves. Whoever is paying, it's a good idea to hash that out before the bill arrives to avoid any confusion.
Lastly, remember that the rehearsal dinner is whatever you want it to be. If you want the full rehearsal, go for it. Your house of worship or venue will be happy to accommodate as long as you are flexible with the day or night you want to have the rehearsal. If you just want an intimate dinner, that's totally cool. And if you don't want a rehearsal dinner at all, that's fine. It's your day. Do whatever will make you happy!