These fun trends for weddings in 2024 are sure to stand out to your wedding guests.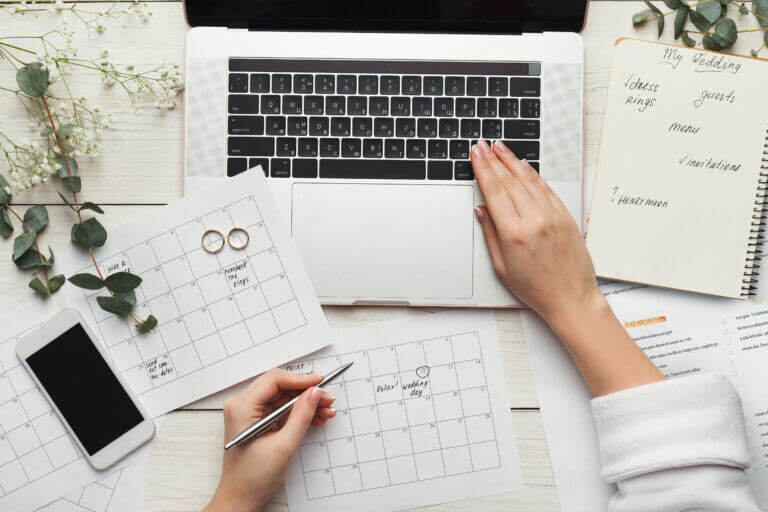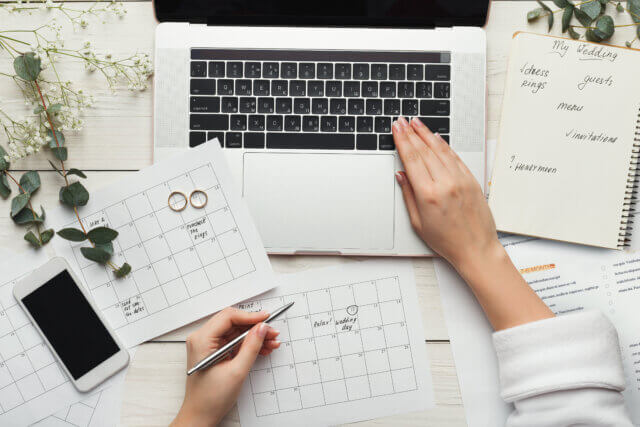 Every bride wants their wedding to be the best day ever. And while all of your friends and family can't wait to celebrate with you, it's an added bonus if you can leave them talking for years to come about the unique and epic time they had at your wedding. Check out the following eight trends for 2024 Long Island weddings that are sure to wow your wedding guests.
Content Creation
Photography and videography may be the most important vendors to capture your wedding day. But what about sharing your day instantaneously on your social media platforms? Hiring a wedding content creator is a great way to get all of your wedding content out to your social media network right away. From taking over your Insta Stories to getting reels and photos out on Tik Tok, the trend of wedding content creation is catching on quickly for 2024.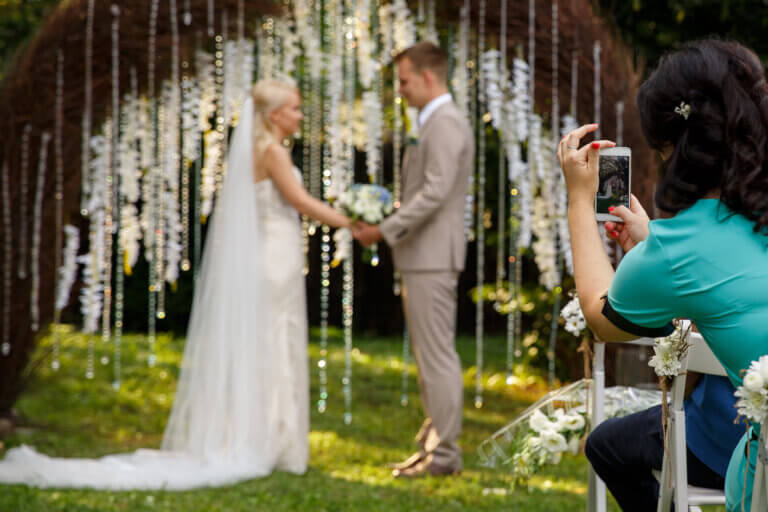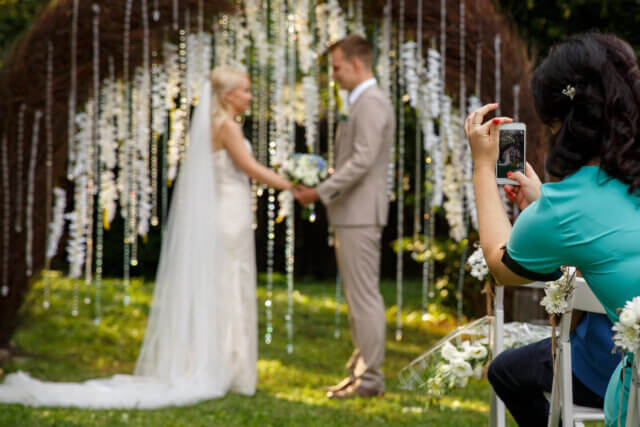 MORE: What is a Wedding Content Creator
Bold Colors
Tired of the tried and true pastels at weddings? A wedding trend for 2024 is bold and bright colors. Of course, this doesn't mean you have to pick fuchsia or bright red as your colors (but hey, if you want to – go for it!). But what it could mean is adding just a pop of a bold color to brighten up the day – either in your floral arrangements, your groomsman's ties, your bridesmaids' dresses or even your wedding dress.
Unique Styling
Thinking about your big day – your wedding venue is essentially a blank canvas when you walk in. Sure, they are all unique and special in their style – but it is important to bring your own style, if you so choose. Why not get creative with some unique styling like floral arches or flower walls? And don't forget to look up! Twinkle lights, a bold chandelier or just floral arrangements across the ceiling can really stand out in the room.
Sustainability
Sustainable weddings are saving the planet one wedding at a time. Check with your venues to see if they offer sustainable options. Start with your wedding invites – see if you can get the invites on recycled paper or even go electronic (keep your guest list in mind, as elderly guests might not have access to RSVP). When it comes to flowers, think about using artificial arrangements, or skip them and choose other fun ideas. And after the big day, consider donating your décor.
MORE: Other centerpieces that aren't flowers
Late Night Snacks
What better way to end your night than with some late night snacks for your guests. The possibilities are endless when it comes to snacks. Everything from ice cream and candy to fast food and munchies (think mozzarella sticks and pizza). Check out some of our BOLI vendors that offer unique snacks for your big day. 
Seated Bridal Parties
There is a lot of standing, posing and dancing on your wedding day. Why not let your bridal party take a breather and sit during your ceremony? Not only does it let them rest their feet for a bit, but it brings the focus back on you and your future spouse.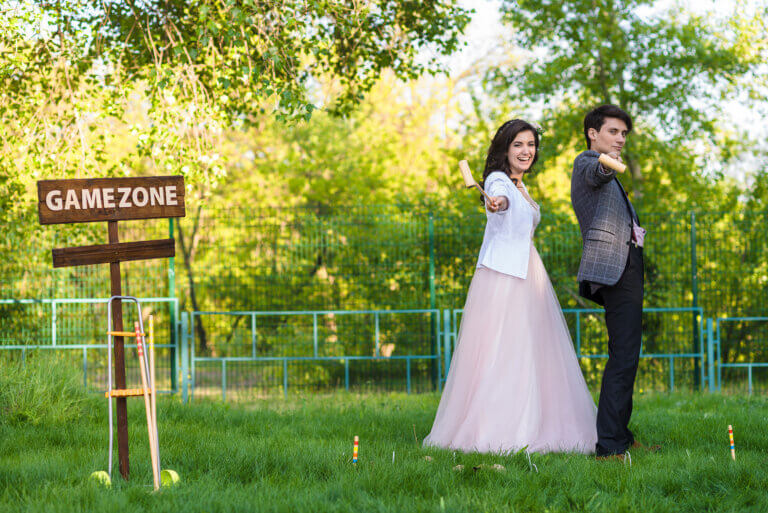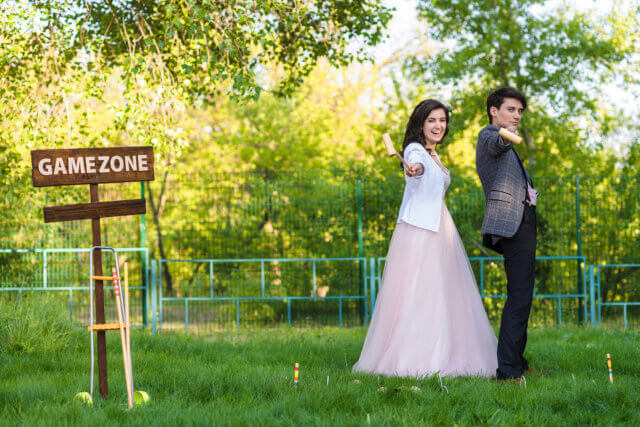 Immersive Guest Experiences
Let's face it, sometimes we feel like we have to keep up with the Joneses when it comes to our wedding. What's the next best fun thing? And how can we wow our guests? Immersive guest experiences are gaining in popularity for 2024. Sure, you can always get a fun photo booth. But why not step it up and have an artist or caricaturist drawing portraits of your guests? (This can double as a favor too!) Aerialists are pretty popular, as are other live entertainment options for cocktail hours. If you want to keep it simple, create a scavenger hunt for your guests or even fun games during cocktail hour. Think Jenga or cornhole. Check out some of our BOLI preferred vendors for some fun extras. 
MORE: Unique Entrainment Options for Your Cocktail Hour
Tech Savvy Planning
As you plan your wedding, you'll probably accumulate folders filled with vendor information, contracts, bills and more. You'll also get tons of emails. It's time to ditch the paperwork and get tech savvy! (Also – this sticks with that sustainability theme!) Wouldn't it be great to have that all in one place? BOLI is launching the Ring Leader app – which allows you to contact vendors, keep track of contracts and payment due dates, have guests RSVP online, and so much more! Learn more about Ring Leader here, and join the waitlist for its launch. 
However you choose to plan your 2024 Long Island wedding, we know it will be the best day ever.