Say "I do" surrounded by natural beauty at Swan Club on the Harbor, the charming and newly updated Roslyn estate.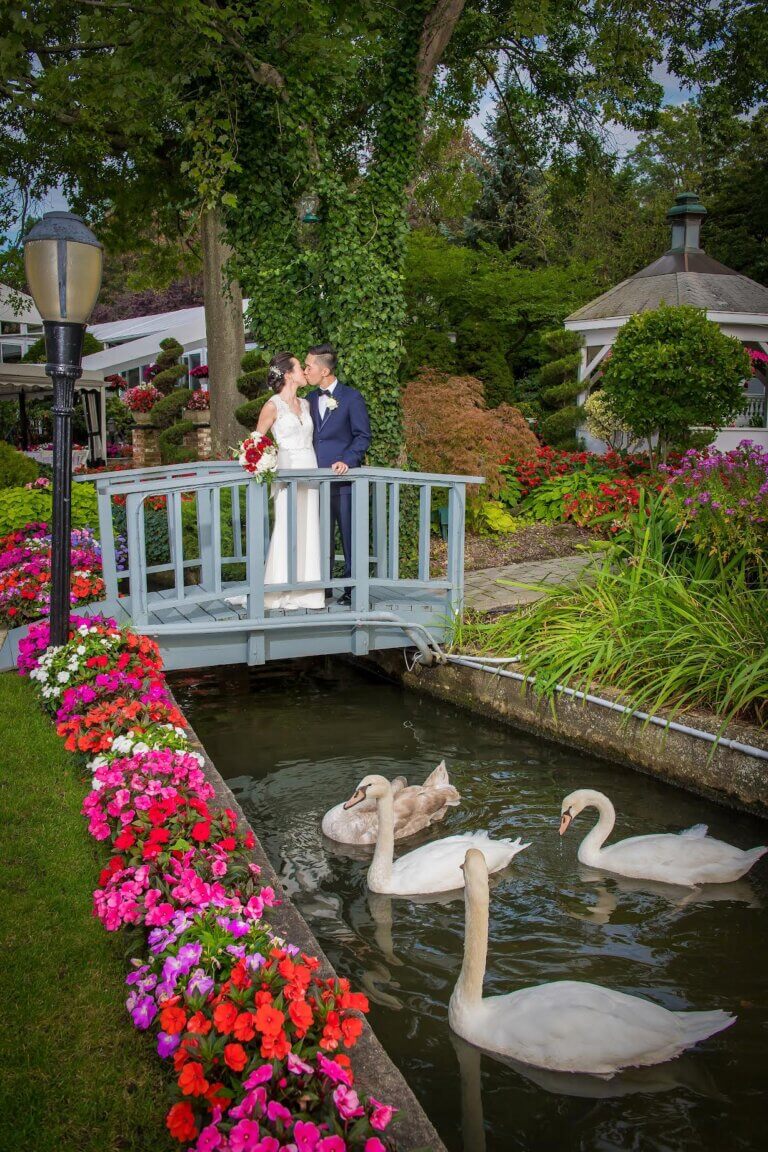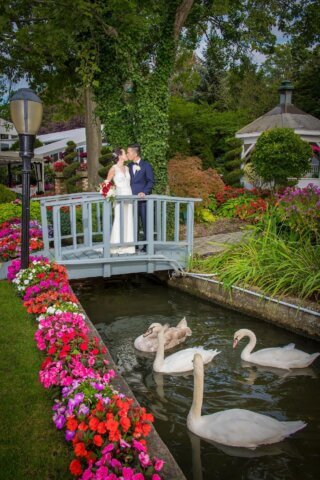 One of the major perks to being a Bride of Long Island is the majestic scenery that surrounds us at every turn. And one of the most beautiful spots on the island is the stunning North Shore, with its rocky beaches, expansive coastline, and unbeatable sunsets.
Tucked away on that stunning North Shore is where you'll find the famed Swan Club on the Harbor. With seven sweeping acres, a natural spring waterfall that flows 365 days a year, and a menagerie of wildlife waiting for a photo-op, this historic venue provides the backdrop to a Gold Coast wedding like no other.
What was once a mansion built by Con-Edison co-founder Arthur Williams, the grounds and estate of Swan Club on the Harbor date all the way back to the 1600s. After converting to a restaurant in 1946, it continued to serve as a renowned site for not only weddings, but many other celebrations and festivities.
Nearly seven decades later in 2018, the illustrious venue came onto the market for sale. It was then that local restaurateurs John, Thomas, and Louis Tiglias, owners of the iconic Landmark Diner, saw an incredible possibility: purchase the historic property, make some sizable upgrades while still maintaining its gilded-age charm, and ensure the longevity of Swan Club on the Harbor for decades to come.
"Some people who haven't been here for years, they don't even recognize the place from how it used to look before,"  said Louis Tiglias, owner and hands-on operator of Swan Club on the Harbor. In addition to elevating the roof of the main ballroom to accommodate up to 300 guests, each of the venue's other ballrooms have been renovated and redecorated to reflect a more modern style, the lobby and bridal suits have been re-configured and updated, and advanced LED lighting and audio-visual systems have been installed. "Everyone loves it," Tiglias commented.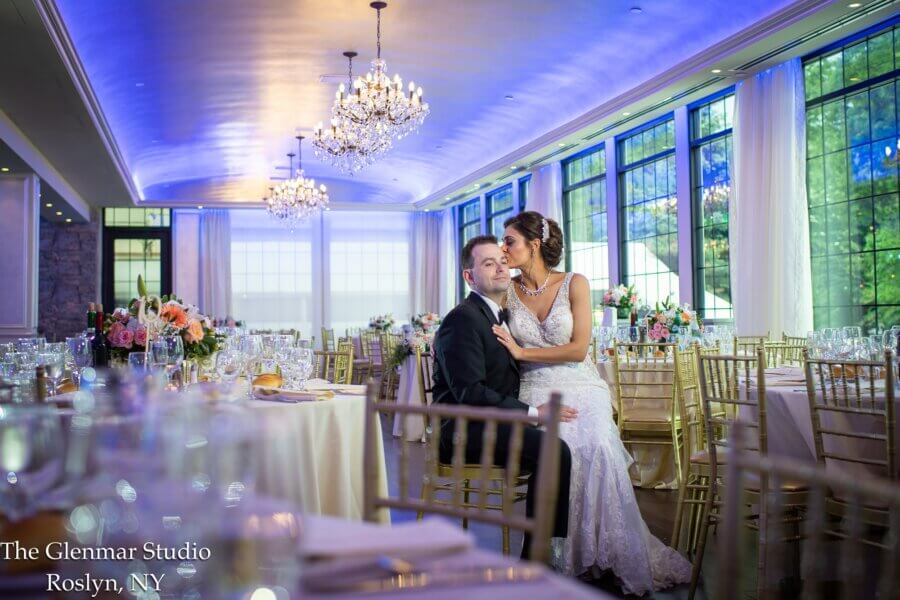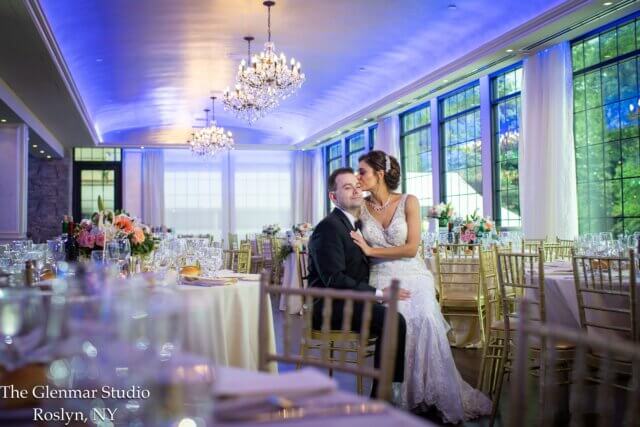 While the newly decorated interior of Swan Club at the Harbor is sure to impress anyone who walks through its doors, it's the natural beauty of the grounds that truly set it apart.
"Our setting on the harbor here, with the gardens – I don't believe there's any place, on the North Shore or on the Island, that have the same photographic spots that we do.
"We have almost seven acres here. People can walk around, they can wander and take pictures. I think there's no place on the North Shore like it," raved Tiglias. These lavish gardens make for amazing pictures, but they can also be the setting for your outdoor ceremony as well.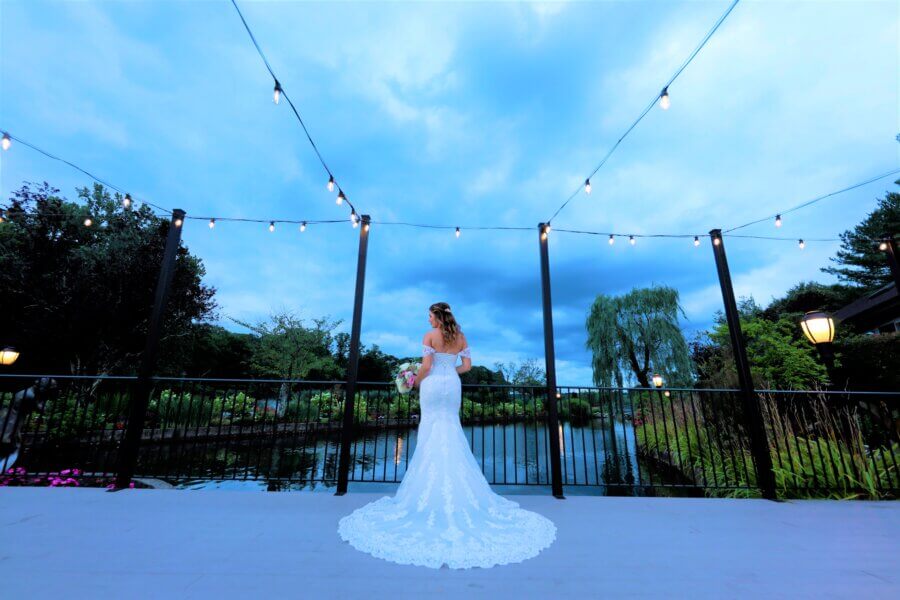 Not only will Brides of Long Island have gorgeous scenery at their disposal, but they may also find that Swan Club on the Harbor provides a few additional guests to their head count. "We have a lot of wildlife on the property – turtles, the swans of course, a lot of rare nesting birds, so it's also a natural habitat for wildlife," said Tiglias. "We have a natural water stream that runs through our property and creates a waterfall, 365 days a year. That creates most of our ponds, where we have our fish – kois and all that."
According to Tiglias, those fish and fowl residents are more than ready for their close-ups. "The swans are very friendly and they come over, we have a lot of pictures with them," he said. "And sometimes a turtle walks around and might take a picture. We have a big mama turtle and she has plenty of babies. They walk around a lot."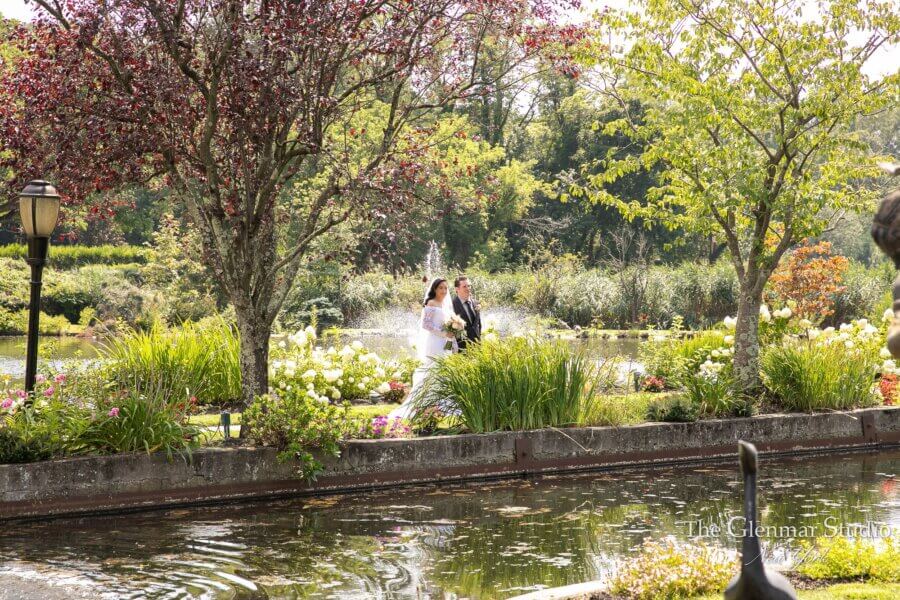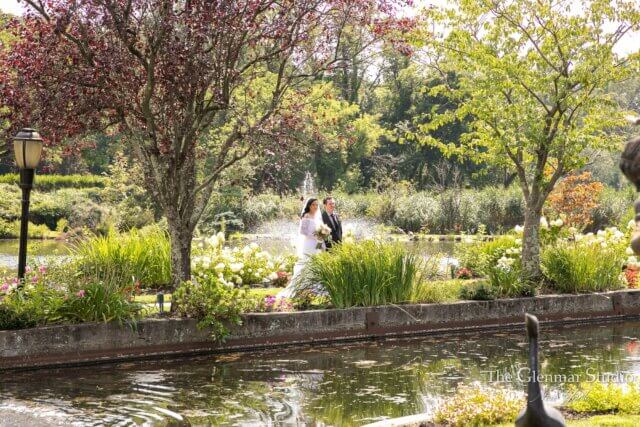 Being restaurateurs that innovated contemporary diner cuisine, the Tiglias brothers made sure that the menus at Swan Club on the Harbor continued to uphold their high standards. "There's a big selection of choices on the sit down," Tiglias observed. "We have vegan dishes, gluten-free dishes, three types of fish, three types of meat. A lot of people can get what they need. For our cocktail hours we have 12 stations we offer, we can mix and match whatever you want. We give a lot of options to our clients and brides."
You've always felt fireworks when you've kissed your fiancé, and at Swan Club on the Harbor, you can see them too! "We do fireworks now," said Tiglias. "We actually got a permit and have the space here on the water. We've done two already, and I think we have two or three more on the schedule. They've been very successful."
Tiglias' best piece of advice to Brides of Long Island is to use Swan Club on the Harbor for its biggest advantage. "I mean, we do everything from the food to… well actually, everything, right? But where we really stick out of course, is our gardens. I tell brides 'Listen, your wedding is one day, but your pictures are for a lifetime. So the pictures you get out of here, they'll be around for a long time.'"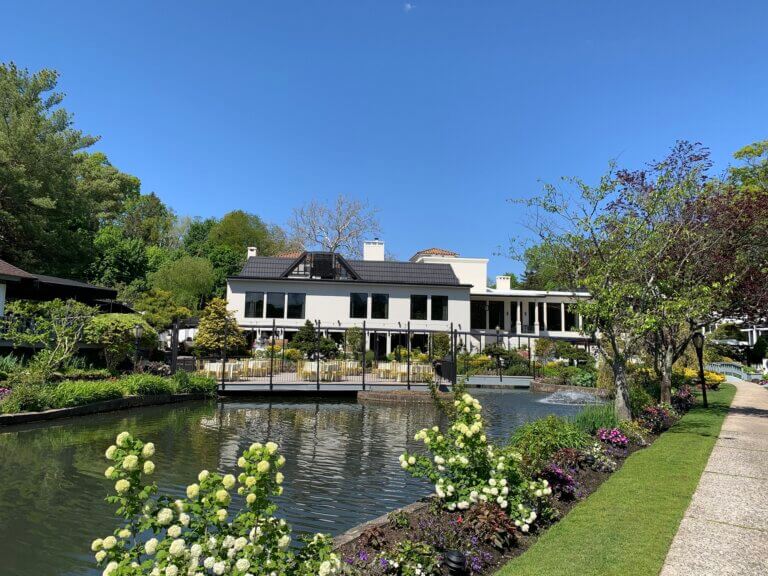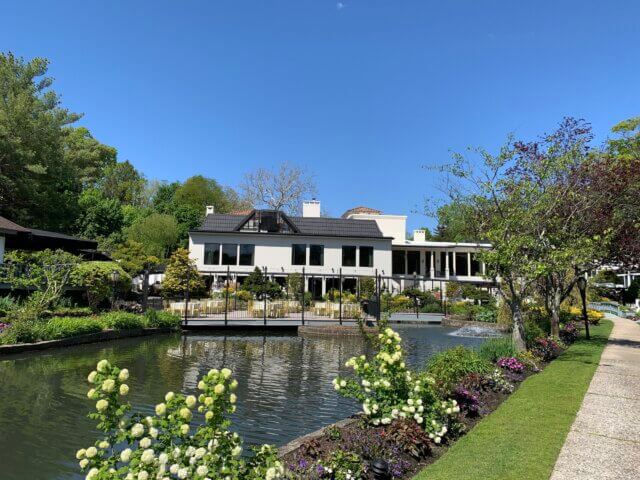 Book your Gold Coast wedding at Swan Club on the Harbor!