From when to shop, when to decide and when to take it home, here is a guide to help navigate wedding dress shopping.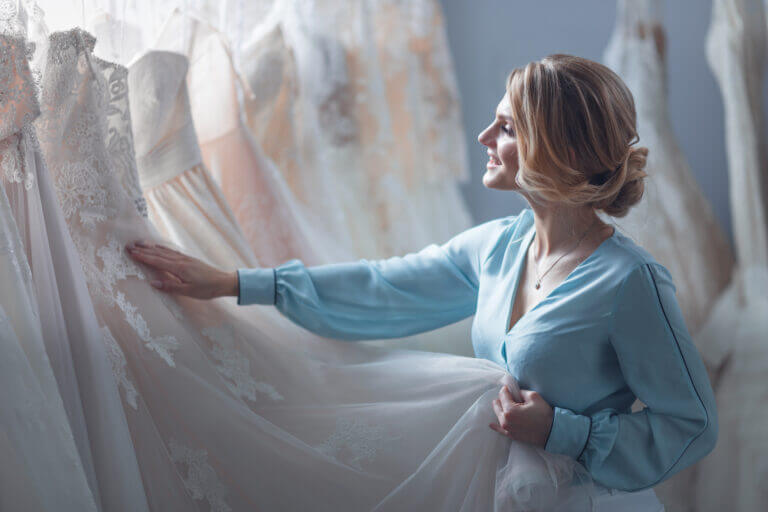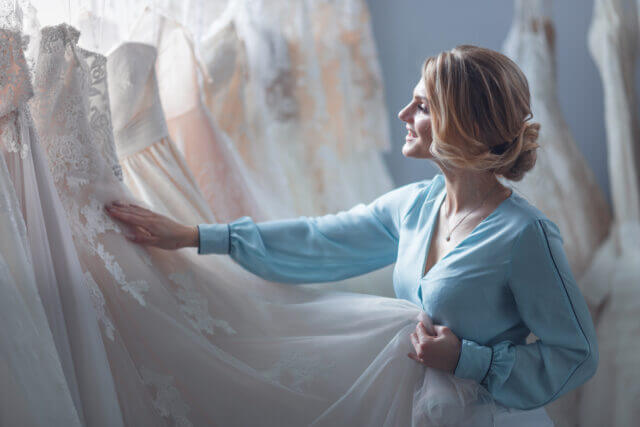 Choosing a wedding dress can be just as important as choosing your wedding venue. Some brides have envisioned what dress they want to wear as they walk down the aisle, while others are at a loss. Whichever bride you are, you should keep in mind a timeline of when to start shopping for a dress and when to take it home. Here is BOLI's ultimate dress timeline to help you along the way.
When to Research: Any Time
Any time! When it comes to wedding dress shopping, you should definitely head to bridal salons with some sort of idea of what you want in a dress. And in order to get ideas, research is key. You should be researching dresses whenever you can. If you have a long engagement, you have plenty of time to research and get ideas of what you like and what you don't like in a wedding gown. (And let's face it, you don't even have to be engaged to start researching gowns!)
MORE: 6 of the Most Popular Wedding Dress Silhouettes – Which One Should You Choose? 
When to Shop: 12-18 Months
Ideally, you want to start dress shopping 12-18 months ahead of your wedding date. If you think it will take a while to choose, definitely start closer to the 18-month mark. But if you are pretty sure where you want to go and what dress you want, start closer to the 12-month mark.
It's important to remember when dress shopping to try on different styles. Just because you have your heart set on a ballgown, doesn't mean you shouldn't try an A-line or even a mermaid cut. You want to give yourself different options.
MORE: 6 Things to Wear When Dress Shopping
When to Say Yes to the Dress: 9-12 Months
You should be saying yes to the dress around the nine-12-month mark. However, as you start making appointments and trying on dresses, definitely ask your salon. Some designers, styles, etc. may take longer to come in, so you want to make sure you give yourself enough time for the gown to come and get altered in time for the big day.
If you plan to lose weight, make sure to let your salon know, as they can then guide you on what size to order. And remember, wedding gown sizes are different from your regular clothes! Don't let that number discourage you.
When to Alter: 4-8 Weeks
Once your dress comes in, your bridal salon should call you in to try it on. Then, at about the four-eight-week mark, you should be getting it altered for the big day. Again, if you plan to keep losing weight, keep this in mind during the initial fittings. Your final fitting should be about two weeks before your wedding date.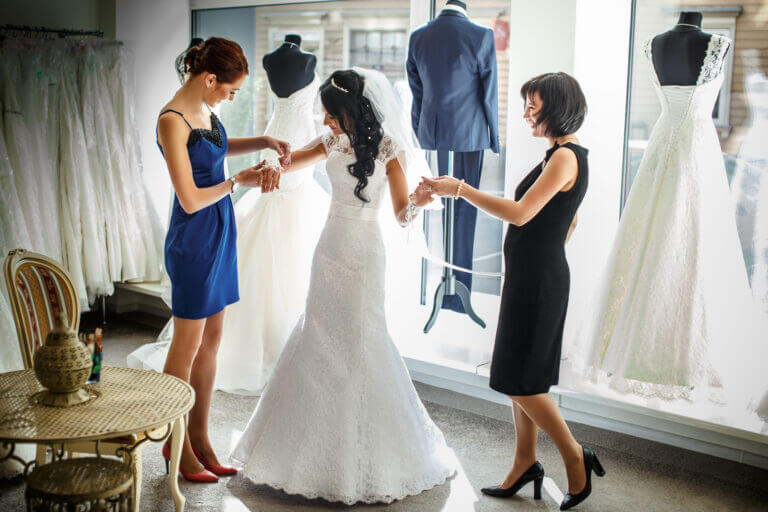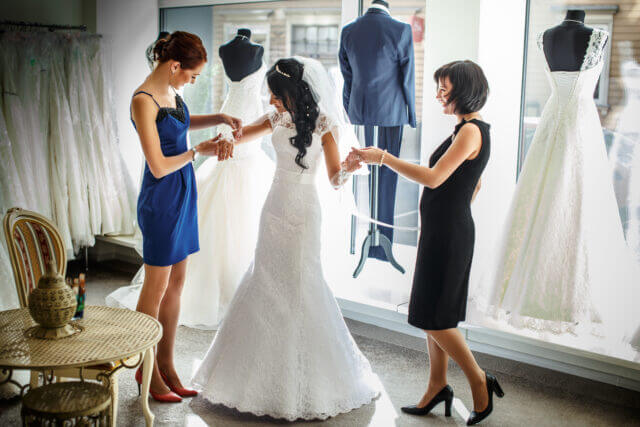 When to Take It Home
If you are getting your wedding gown altered at your bridal salon, it should stay there until it's ready for you. So, figure you can take it home a few days before your wedding. Your salon will tell you how you should store it ahead of the big day.
If you plan to get your gown altered at another location, you can take it home as soon as it comes in. Just remember to store it the way the salon recommends. And make sure it's in a safe place – away from pets, where it could get damaged, and away from your future spouse, of course.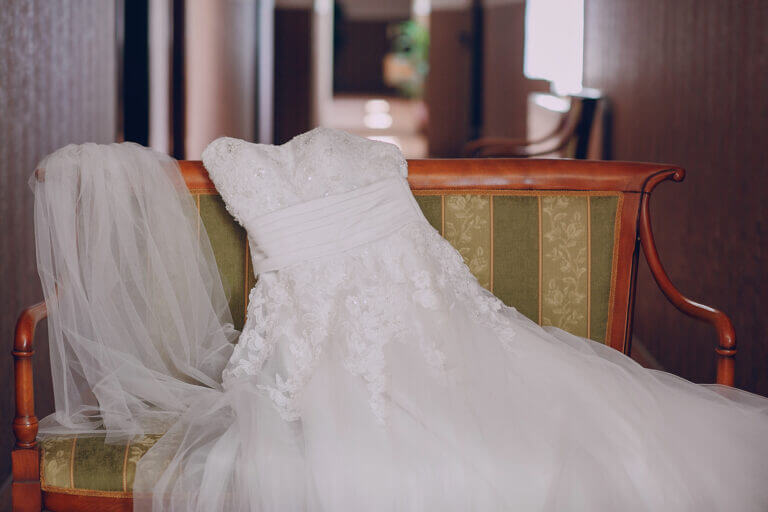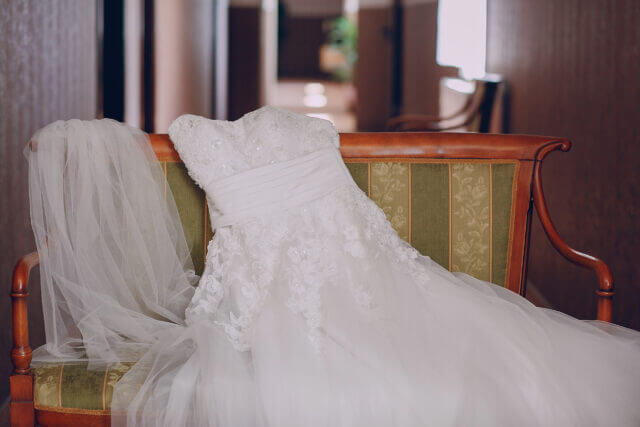 And remember BOLIs, you are beautiful just the way you are. Keep this in mind as you start your wedding dress search. You will find the one! We promise.