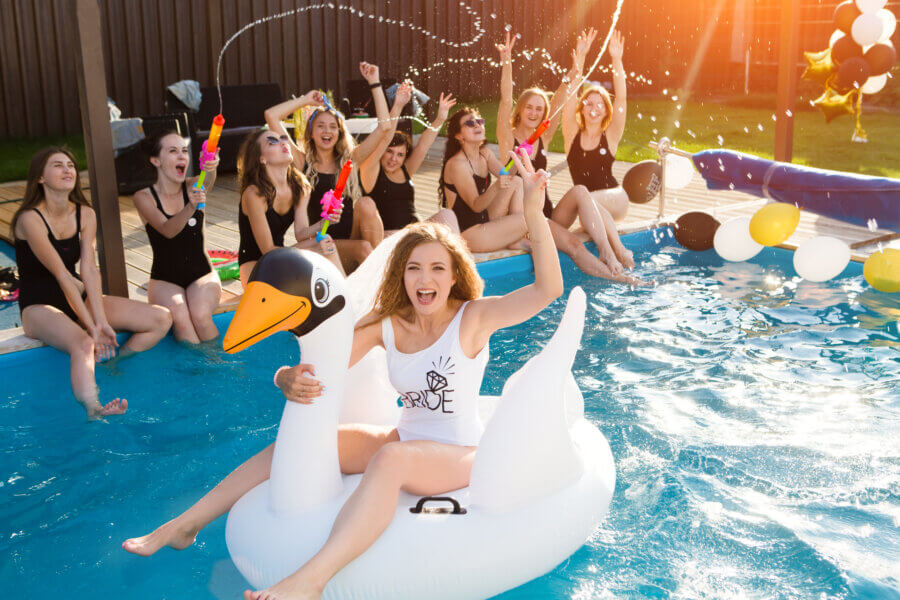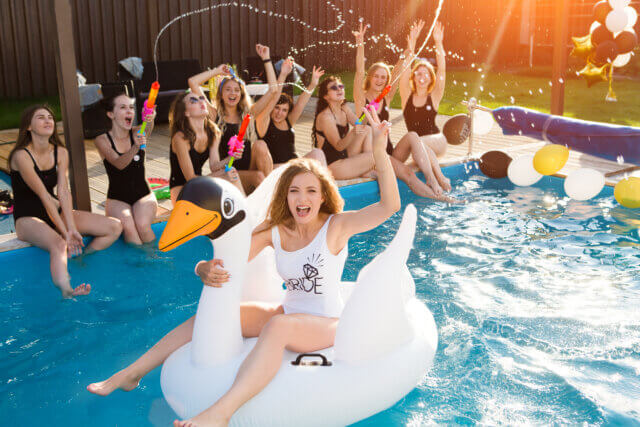 You don't have to travel far to have a great time with your squad.
Whether you have two people in your bridal party or more than 10, trying to plan a bachelorette party can be stressful. But you don't have to travel very far to have an amazing time! If you're planning your own or your maid of honor is doing the research, keep it somewhat stress-free with these great ideas right on Long Island.
From overnight stays to day tours and more, there's bound to be something in our list below to keep you and your squad entertained with tons of laughter, fun, and maybe even debauchery?
Editors Note: Please read and follow all COVID-19 regulations before booking and during your parties.
OVERNIGHT STAYS
Montauk
There are tons of rental homes, AirBnBs, hotels and more at The End. There are tons of bars, clubs and restaurants to hang out at if that's what you're into. If you're looking more for a beach getaway, this is your spot as well. And of course, there's day spas and a salt cave for some relaxation. If adventure is more your speed, check out the lighthouse or hike some trails.
The Hamptons
Just before you hit Montauk, you'll need to hit the Hamptons. Just like Montauk, there are tons of rentals and AirBnBs to hit any price range.
Fire Island
Hop on the ferry and relax in a rental home on Fire Island. Get as secluded as you want on the beach, or hit up the fun bars and restaurants for nightlife and entertainment.
The East Wind Spa Resort
Check out the Inn & Spa at East Wind for deals on overnight stays and some spa treatments. There are always tons of packages here, and sometimes includes a trip to a winery.
The Garden City Hotel
Splurge a little and book a room or two at this posh hotel. It's an Uber drive away from the bars and restaurants in Garden City to please any appetite.
Glamping
If camping isn't your thing, maybe glamping is! This might be a more affordable option to head out East instead of renting a house or AirBnB. Here is one site to get you started.
PARTY IDEAS
DJ CHEF
Whether you are renting a house or staying in, DJ CHEF comes to you! He's a DJ who cooks! And he teaches you and your friends, while you relax, drink and dance. Plus he's a BOLI preferred vendor!
Paint & Sip
If you're looking for a more calm night, check out any of the paint & sip places in either county. You and your friends can pick from a ton of things to create – while relaxing and drinking.
Wine Tour
The classic Long Island bachelorette party idea. Rent a limo (or party bus) and head out to either fork to drink some wine with your besties. Look up places that have food packages, or bring your own for a picnic.
Spa Day
There are tons of spas across the Island that offer packages. Some will even let you rent out the place at night and bring in food. Others will include food in their party packages.
Get Crafty
Different from a paint party, grab a hammer and a tool belt and get crafty. Places like Board & Brush or AR Workshop offer DIY wood workshops for you and your crew AND provide the supplies.
Brew Crew Cycles
If beer is more your thing, book a tour with Brew Crew Cycles for your own crew. Pedal around outside with your friends while sipping beer and stopping at some of Long Island's craft breweries.
Draw a Naked Model
Hear me out! The Artful Bachelorette is in New York City, but worth the trip. They also offer the option to host a party at your house. And yes, you get to draw a naked man! It's a classy party, with an instructor to help guide your drawing skills.
Whatever you decide to do, it's bound to be the best time ever (aside from your wedding, of course)!