You're bound to find the perfect gown at one of these Long Island bridal salons.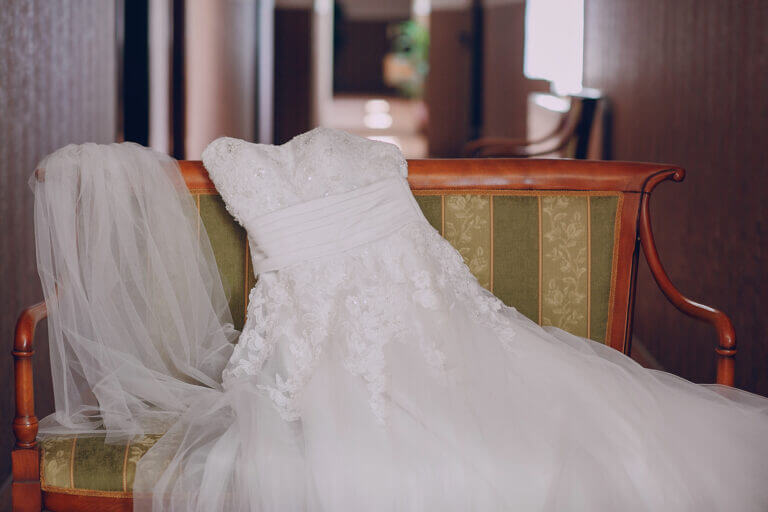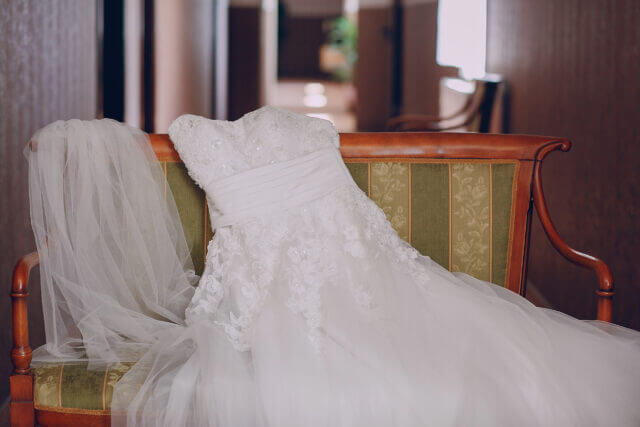 It's finally time! You've probably been dreaming about this day for a long time. It's time to go wedding dress shopping! Whether you have the designer picked out or if you just want to try on different styles to see what brings tears to your eyes, BOLI has 14 of the best Long Island bridal salons. So, grab your bestie and/or your mother, and find your perfect gown!
Sayville Bridal
Sayville
If you're looking for a personalized, one-on-one experience, then Sayville Bridal should be on your list. The shop is closed for each of their clients during appointments. Owned by a mother-daughter duo, you'll become part of the family when you leave!
Bridal Suite of Centereach
Centereach
If you're looking for a modern experience with an old-fashion twist, then the Bridal Suite of Centereach is for you. You get one-on-one time with a bridal consultant, who will be with you and your gown the entire time – from choosing 'the one' to alterations and more.
Bella Bridesmaids
Huntington
These two friends are new to the Long Island wedding industry – but they have experience that is top notch! Bella Bridesmaids offers a unique and customized experience shopping for bridesmaids' dresses!
MORE: 15 Ways to Save Money on Your Wedding Gown
North Fork Bridal Shoppe
Wading River
Shopping for a dress should be fun and not stressful – and the team at North Fork Bridal Shoppe want to make sure it stays that way! Each of their suites are private for you and your besties to relax and be comfortable while you find your dream gown.
Kerianne Meehan New York
Huntington
If you want a custom made, one-of-a-kind gown, run don't walk to Kerianne Meehan New York! She is the founder, owner and designer, and she's waiting to bring your gown vision to life.
Burton's Bridal
Melville
Burton's one-on-one policy is to ensure all of their brides get the best, customized experience. They can make anything happen to the gowns – so it will be easy to bring your vision to life.
The Wedding Plaza
Floral Park
The Wedding Plaza is a one-stop shop for the bride and the groom! As a valuable member of your wedding party team, the staff is there for you every step of the way to make sure you and your fiancé look your best on your wedding day.
The Bridal World
Freeport
A family-owned boutique, The Bridal World creates a warm and inviting atmosphere for all brides to feel comfortable trying on their gowns. If you make your appointment during the week, you'll get lucky enough to have the whole shop to yourself as you browse their beautiful dresses.
MORE: What you feel when you find THE dress
Bridal Salon of Dix Hills
Huntington
With a staff that has over 20 years experience and a seamstress with over 30 years experience, Bridal Salon of Dix Hills has tons of designer gowns for every budget.
Blu Rayne Bridal Boutique
Commack
Get a full hands-on experience at Blu Rayne Bridal Boutique. At this dress shop, they'll work side by side with you to choose the perfect gown for your wedding day.
Max Bridal
Syosset
What started as a small shop in Mineola has now turned into a full service Long Island bridal salon in Syosset at double the size, double the staff and double the amount of gorgeous designer dresses. With their 90 minute appointments, you're bound to fall in love with 'the one' at Max Bridal.
Bridal Salon of Huntington Village
Huntington
This is a full service luxury bridal boutique filled with designer gowns at desired prices. Located in the heart of Huntington Village, its team of bridal consultant professionals have over 20 years experience. The Bridal Salon of Huntington Village is dedicated to making sure you look and feel absolutely stunning in your gown.
Village Bridal
Babylon
Village Bridal is a family owned and operated bridal boutique in Babylon. Its staff is both excited and honored to be a part of your special day, and work hard to find the perfect gown that makes you look and feel your best.
Bridal Reflections
Carle Place
With three locations, two on Long Island and one in New York City, Bridal Reflections staff has 50 years experience. Family owned and operated, their consultants are always paying attention to every detail to ensure a great experience shopping for your perfect dress.
MORE: 6 Things to Wear When Dress Shopping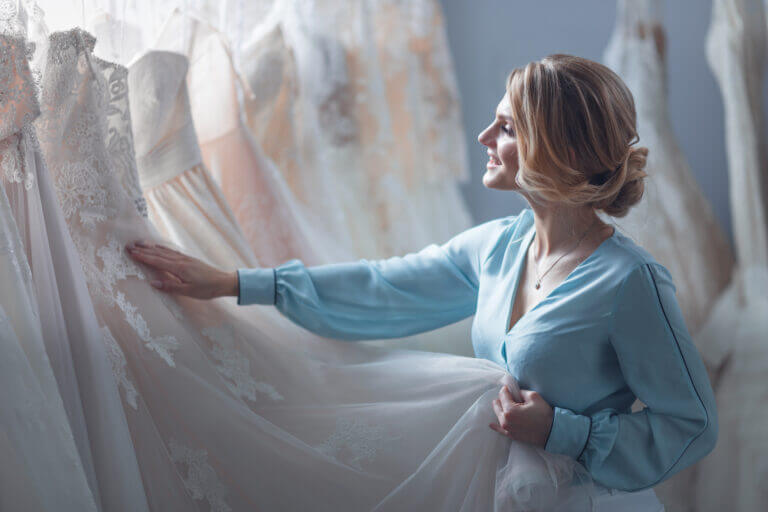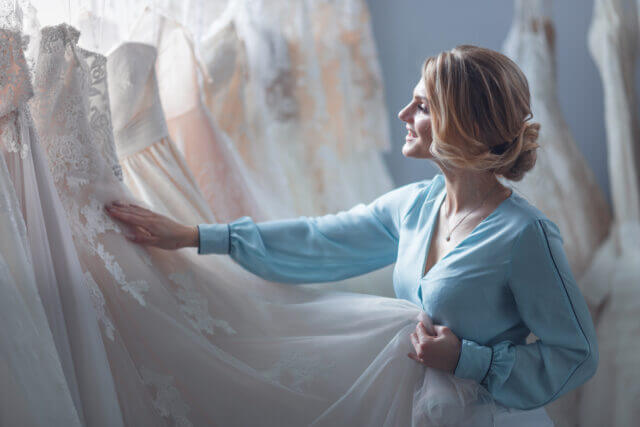 Once you're ready to go dress shopping, keep these tips in mind:
Have an idea of the style of dress – if you're unsure, check out Pinterest or the BOLI page for some inspiration
Bring a few friends and/or your mother and future mother-in-law. The fewer people might make it easier to choose in the end.
Keep an open mind! Just because you have your heart set on a mermaid gown – try on that A-line. You might surprise yourself.
Speak up! If you don't like something, make sure you say so. You're spending a lot of money to look your best. Make sure it's the perfect dress for you! And remember, it's OK to shop around.
We can pretty much guarantee that if you check out one of the 14 best Long Island bridal salons, you won't be disappointed. Happy gown shopping!
MORE: What to Do With Your Dress After Your Wedding